Reading Time:
7
minutes
Share the post "Best Soccer Formations (Slow-Weak-Bad Teams)"
One of the best things about soccer is changing your system to work best for your team. Team formations are made to suit players; some teams can make a huge difference by having more players in an area they dominate.
One of the most popular formations to make the team strong is 5-3-2. This change can make a bad team good.
Formations take a while for the players to get used to the system and the players around them, so if it doesn't work at first, try again and work on it in training.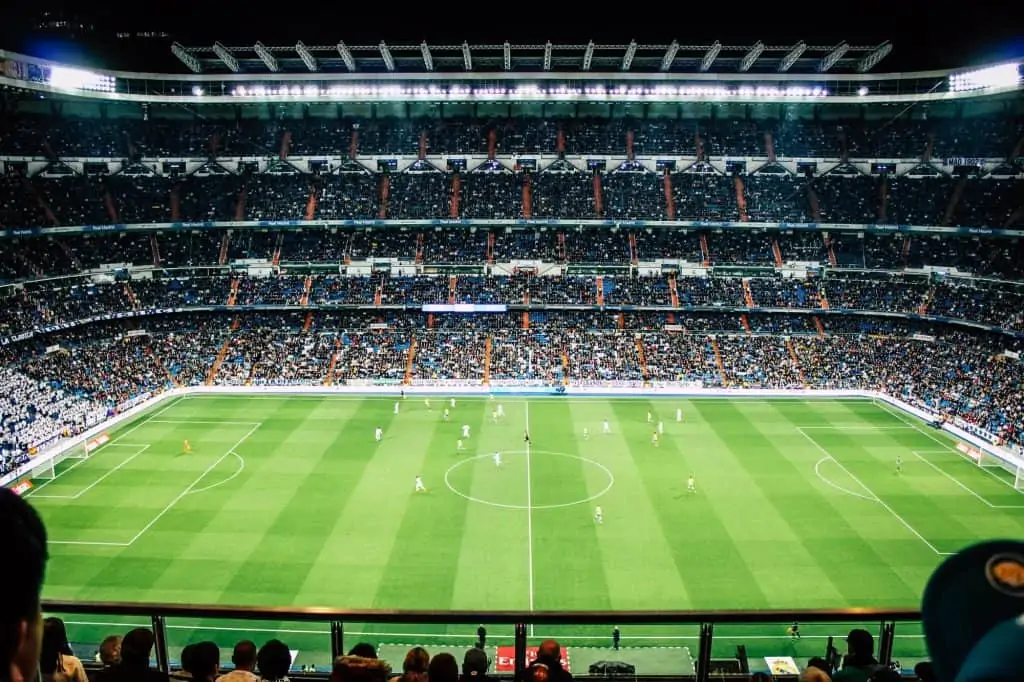 Best formation style for your team
Of course, the players must be able to implement a style of play effectively. Still, it comes down to a team's manager picking a formation that makes their players shine, flaunting strengths, and hiding weaknesses.
Whether the team is slow or fast, strong offensively or strong defensively, there's a formation for that.
Systems largely depend on the style of the play the manager is trying to execute and the players' skill sets in those roles.
Midfield
A midfield with N'Golo Kanté and Jorginho as the focal points is going to be much different than a midfield with Kevin De Bruyne and İlkay Gündoğan, even if the formation on paper is technically the same.
Even when teams claim to play a specific formation, the players and their positions are often more fluid than the team sheet suggests.
As a result, many people refer to formations with various numbering systems that seem a bit more confusing than they are. So don't get disheartened! It's simpler than it looks.
Best soccer formation for a slow team
Because not every team is equipped with players with the speed of Alphonso Davies or Adama Traoré, they have to opt for a slower style of play.
If the attackers on your team aren't quick, there's little chance of catching a team on the counterattack. On the flip side, you might be caught if your defenders are slow.
So, how best to approach this? Optimistically, your team would like to hold possession of the ball longer, breaking teams down with ball movement rather than individual effort running up the field.
The typical tiki-taka style of FC Barcelona demonstrates this.
However, FC Barcelona is difficult for the regular team to replicate. To avoid consistently giving up goals, it would be best to set up a solid defense for the mere mortals.
Fast players are usually played out wide as wingers and fullbacks. So we need to put the focus on the center of the field.
A 4-4-2 diamond formation is best for a slow team. This is a possession-based formation with passing triangles, which allow a team to build-up play towards the opposition's goal.
Having two strikers will give the team more chance of keeping the ball, which allows the other players to move forward. Quick passing is the key to success for a slow team.
Best soccer formation for a weak team
Classifying your team as weak might be the result of a few things. It could be that your team is physically weak or lacks the player talent of the opponent.
To win with a physically weak team would require your team to set up conservatively and more defensively.
Having numbers defensively would allow your team to collapse on the attacker once the ball reaches them, avoiding leaving the defenders in one versus one position.
There is, unfortunately, not a one size fits all approach for an overall weak team regarding player quality.
It requires the formation to be flexible for each opponent and exploit their weaknesses.
While this approach may not get many plaudits due to abandoning a particular style of play, it allows a greater chance of a positive result at the end of a match.
A weak team needs other players close by, so a compact 4-2-3-1 formation gives each player help when they need it. Keep a narrow formation with a compact core and move as a unit when the ball is on one side of the field or the other.
Use the four attacking players to try and create chances, and the other six outfield players will support in attack. Always defend as a team, even the striker, to win the ball back, but keep compact.
Best soccer formation for a weak defense
No team is ever happy to bleed goals. But sometimes, the best option for a weak defense is a strong offense by pushing the line of defense as high up the field as possible.
Have more than one defensive midfielder in front of the defense to give it security.
This allows the opponent to make mistakes, hopefully allowing goals to pile in. While this style is a high risk, it can also be a high reward.
If you concede goals, you need five in defense. Use a 5-4-1 formation to have several players around your goal to put tackles in. If one player misses a tackle, another player can defend.
Use the two central midfielders to shield the defense, leaving three players to attack. It's not many to attack with, but first, you must stop the ball from going into the back of your net to have a chance.
Take a look at how these players defend. They work as a group of players to surround the attackers;
Best soccer formation for a weak midfield
For a weak midfield, you need more players in that area. A weak midfield usually is a bit problematic for any team's success as the midfield can be the stopgap.
This is before the defense or is the gateway to the attack, depending on where the strongest part of the team usually dictates how a team will set up.
If a team has a strong defense, the midfield will be used as extra bodies to help stop any oncoming attack.
Use two players as central defensive midfielders with one in front to fill the gap in a 4-2-3-1 formation. Keep the formation narrow so players are in the center of the field.
It's more difficult for a midfield to defend when wingers and fullbacks are wide. Keep tucked in and move like the formation in the image to keep that supporting structure.
Best soccer formation for a weak offense
Teams with a weak offense leave the casual viewer complaining about how boring soccer is. Weak offensive teams tend to shell up, deciding to prevent giving up goals rather than scoring them.
While many teams that play in this manner are accused of playing for a tie, they're hoping to exploit their opponent on the counterattack.
A weak offense needs two strikers in the box to be there to take chances and with a 3-4-1-2 formation. The supporting player will be there to assist and score.
The three players in defense stay as defenders and are always together. The four in midfield protect the defense and support the attack.
Best soccer formation for a bad team
You never want to be in the situation of having to set up a formation for a bad team, but sometimes it happens. So, for team morale, it's usually better to tie or lose 1-0 rather than lose 8-0.
As a result, this tends to lead to a heavily defensive setup, usually a 4-5-1, and the hope that an individual can produce something out of nothing.
No team is perfect. Every team has its faults and weaknesses. By picking a formation to start a game, you must remain open to be flexible as the game unfolds.
Use this compact 5-4-1 formation to build from the back. Move-in position back to the goal defending, and all the team needs to push up together when attacking.
The first job for your team is to stop goals from going in – make sure all the players know this before the game and build from there.
Practice Formations
When you've selected a formation from above, your team needs to work on this during training sessions.
Training
Make sure every player knows their position on the field when;
Defending

Attacking

Counter-attacking
Also, your team needs to be set for when the ball is in these nine different parts of the field;
Central Defensive Third
Central Midfield Third
Central Attacking Third
Left Defensive Third
Left Midfield Third
Left Attacking Third
Right Defensive Third
Right Midfield Third
Right Attacking Third
Set everyone up on the field in their positions, and the coach holds the ball and moves to each field area. The team then needs to move together depending on where the coach is.
At this point, adjustments can be made to the team if the players need to be closer or farther away.
Game Day
Formations take time to get right. You need to give a new formation a minimum of three games to see if it's working or not.
During the first game, your team needs good communication on the field to ensure your shape is how you worked it in training.
Don't take your eye off the ball when speaking on the field. You want to concede a chance while taking about positions.
A good captain can direct players into position, ideally as a center-back or central midfielder.
After the first game, back in training again, work on your shape by getting into position, and make any adjustments needed for the next game.
Share the post "Best Soccer Formations (Slow-Weak-Bad Teams)"
Joel is a seasoned soccer journalist and analyst with many years of experience in the field. Joel specializes in game analysis, player profiles, transfer news, and has a keen eye for the tactical nuances of the game. He played at various levels in the game and coached teams - he is happy to share his insight with you.