Making it as a pro in soccer is a dream for many. By doing your research, you've already shown that you strongly desire to make it.
While becoming a pro soccer player may be the dream of many, the reality is that few of us will make it, but you can with the right attributes.
Whether young or old, male or female or collegiately trained, there's still a chance to make it as a pro soccer player. We just have to keep the faith and keep training!
Chances of becoming a professional soccer player?
The odds of becoming a professional athlete in any sport are pretty slim. The NCAA (the collegiate athletic governing body) released 2020 figures regarding the pipeline of their athletes from high school to college. (NCAA)
Men's soccer estimated probability of competing from high school to NCAA: 5.6% (with 1.3% being from high school to NCAA Division 1)
Women's soccer estimated probability of competing from high school to NCAA: 7.2% (with 2.4% being from high school to NCAA Division 1)
Percentage of Players Who Become Professionals
Now, turning prof is a whole different animal. While it is difficult to find worldwide statistics, the NCAA estimated that in 2015, 1.4% of their men's soccer players would become pro within MLS. (NCAA to Pro)
While there don't seem to be concrete numbers for players outside of the United States or for women, the chances of becoming a prof soccer player seem pretty limited, especially if you're hoping to get a nice paycheck out of it, according to Forbes.
More than 45% of prof soccer players make less than $12,000/year.
21% of players make less than $300/month.
Don't let these figures put you off, though; most players never make it due to the lack of commitment – so if you're dedicated and are willing to put the work in, your determination will make you one of those few percent.
College For Soccer Players
While the traditional route in the United States is for students to graduate from high school and proceed to college, what would a college athlete benefit from by going to college?
We see many college players in various sports, especially basketball, going the one year and done route.
If you find a good college with a great soccer team and can continue your education while playing, you're keeping your options open until you're scouted.
On the field, playing soccer in college will give you a new set of dynamics with a new coach, new teammates, and new talent to play against.
This may be a necessary stepping stone to leap pro sports.
Depending on your college, you should focus your studies around a sports-based theme. The technical lessons you can learn in the classroom will give you an upper hand over other players.
Check to see which college you could go to that offer this sports-based course to enhance your chance to make it pro in soccer;
College Courses for Soccer Players
Athletic program management.
Fitness program management.
History of sports.
Human anatomy and physiology.
Kinesiology (the mechanics and anatomy of human movement)
Sociology of sports.
Sports and fitness marketing.
Sports finance.
Sports Coaching.
Sports Management.
Sports Medicine.
Sports Science & Nutrition.
General subjects that also may play a part include:
Geometry: Learning angles and translating two dimensional into three dimensional may help with passing angles, shot selection, and body movement on the field. (Math in Soccer)
Physics: Knowing how different forces work such as gravity, force, and mass, may help influence different movement and passing on the field.
English and History: These two subjects tie together in that they can demonstrate examples of people, both real and imagined, and the situations they went through to be effective leaders, manage the people around them, and get out of sticky situations. All of these can help translate to personnel on the field.
The soft skills learned within the classroom may provide more of an advantage to a wannabe pro athlete.
These include setting goals, time management, working within a hierarchy, and group work, among many others.
become a professional soccer player without going to college
Becoming a prof soccer player without going to college is the typical route for most countries outside of the United States. Currently, within the United States, there seem to be a few possible paths.
Make your way through a MLS academy and turn pro prior to going to college.
This can also be done by signing a professional contract with an MLS team.
Player examples: (MLS)

Freddy Adu (D.C. United)
Gabriel Slonina (Chicago Fire)
Joe Scally (New York City FC)
Jahkeele Marshall-Rutty (Toronto FC)
Make a move to a foreign club's academy when eligible.
This has been a common theme in men's soccer in the United States in recent years.
Christian Pulisic (Chelsea)
Weston McKennie (Juventus)
Josh Sargent (Werder Bremen)
Lindsay Horan (Portland Thorns): Horan was one of the first, if not the first, prominent USWNT hopeful to forgo college soccer to play overseas at PSG.
Just turn "professional" through a sponsorship deal prior to going to college.
The most recent example of this was Olivia Moultrie, a 13-year-old, who signed a pro deal with Nike. Although she has yet to make a prof appearance, by signing a deal with Nike, she is no longer eligible to play as a NCAA athlete at this time. (USA Today)
become a professional soccer player at 16
Although unlikely, becoming a prof soccer player at 16 is not impossible. This seems to be more prominent within the men's game in the United States, but it also occurs overseas.
If you have the right stuff, a coach that trusts you, and an organization that believes in you, anything is possible.
Many players in the EPL have made their first appearance at the age of 16 and 17 – most clubs have a player of this age that have made their debut.
These players have most likely been in the team academy for 5 or more years. So they have been preparing for this moment.
Don't worry if you don't make it at this age, the physical demands at the top level can come a bit too soon for some. Your body must develop naturally and this varies from player to player.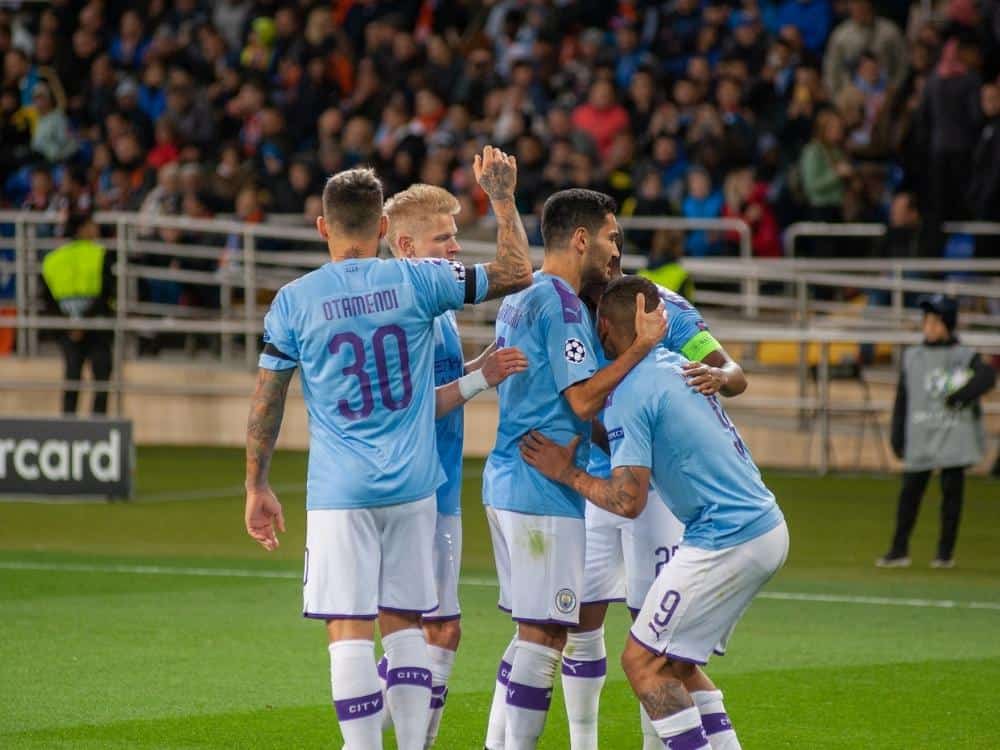 At what age is it too late to become a professional soccer player?
It's never too late to become a prof soccer player. Of course, you'll have to find a team that wants to sign you, but clubs will want you to play if you have the talent.
Soccer players reach their peak in the late twenties, so if you don't make it as a pro at the age of 27, it will be difficult to break into the game from that age onwards.
So you could be a true hidden gem at 25 years of age and still be signed up as a pro. Continue playing as long as you're enjoying it and if you keep fit and healthy, the best players continue to play in their late thirties.
Some of the oldest prof players on record include:
Ezzeldin Bahader (74 years and 125 days) is the oldest proffootballer to play in an official game. (FIFA)
Kazuyoshi Miura (52 years) or King Kazu plays in the J1 league for Yokohama FC.
John Burridge played at age 43 for Manchester City, making him the oldest player in the Premier League.
While many of the players notching late in life careers were goalkeepers, King Kazu plays in the field. If you can dream it, and your body can handle it, you can do it!