Reading Time:
6
minutes
Share the post "Soccer Popularity In USA (Fastest Growing Sport)"
The growth of soccer in America has opened a new type of sport and has united the world with the most popular sport globally.
The growth of soccer is a sign of a threat to the other major competing sports in the US. Still, this competition benefits America, and soccer is becoming more valued as it's understood more.
In this article, we dig deeper into questions surrounding soccer, including:
The popularity of soccer in America
Reasons for fewer Americans being interested in soccer
The problems associated with American youth soccer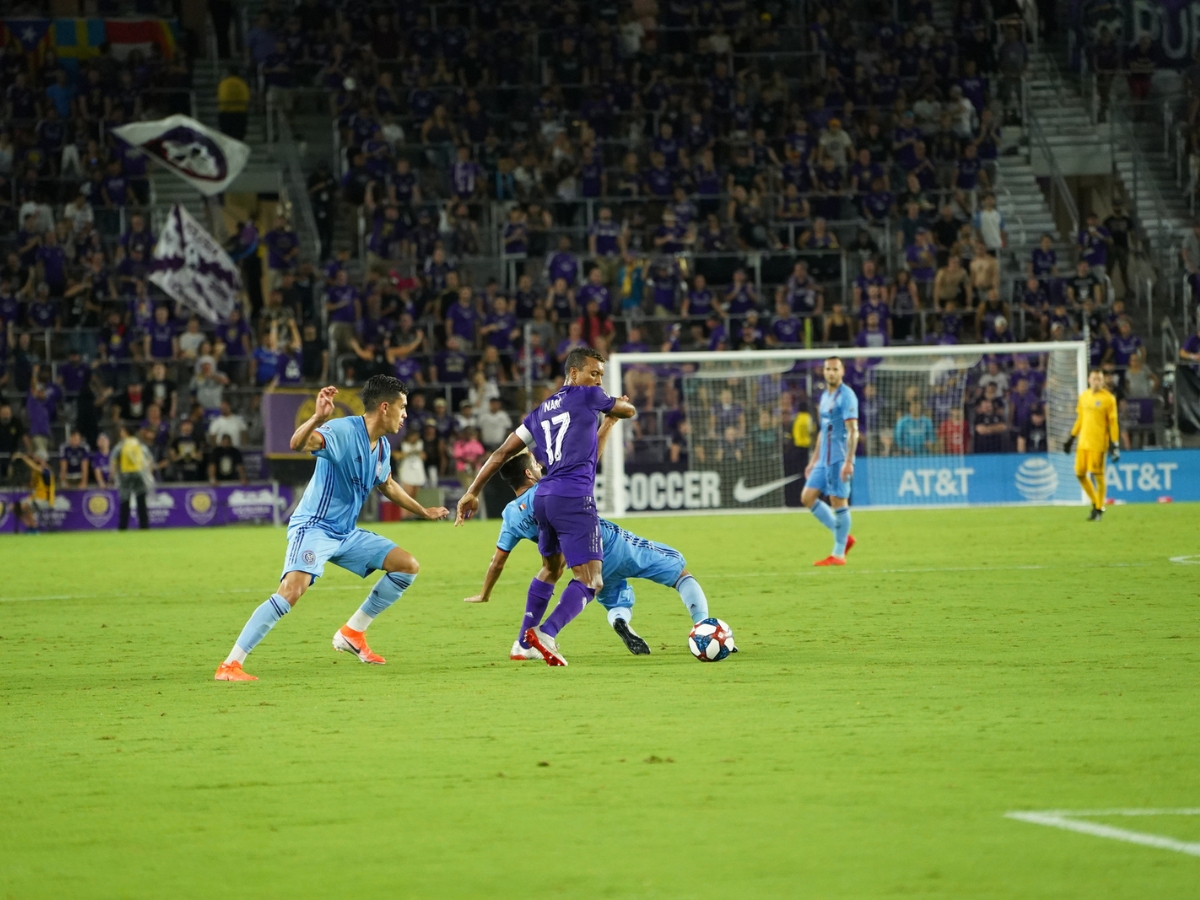 Why Is Soccer Less Popular in the U.S.?
European immigrants who settled on this continent over 100 years ago introduced soccer to North America.
Soccer's popularity has grown significantly since then. However, Americans are still more likely to watch football or baseball than a game of soccer – even though soccer games are much shorter!
There are many reasons why people think soccer hasn't caught on with Americans yet:
It's slow-paced.
There are no time-outs.
Penalties make some people feel like they're watching an episode of Cops.
The idea that soccer is "ruining America" has been around for a long time. Soccer, or football as it's known in most countries, is now one of the most popular sports globally, with over 240 million players and 3.5 billion fans worldwide.
It's only natural to wonder why Americans haven't adopted this sport more eagerly—especially when it seems to have no end of success stories on the international stage.
Soccer was first introduced to America at Harvard University in 1872 by students who played pickup games before American Football became popular.
The game became so popular among college students that colleges began organizing their teams and competing against each other starting in 1881.
Are Americans Interested in Soccer?
Soccer has been increasing in popularity recently, with the World Cup being held in 2022.
It's no surprise that Americans are also interested in the sport. Statistically speaking, the average audience size on FOX during soccer games is about 1 million viewers.
It turns out that soccer has been growing in popularity among American youth for years.
According to a 2017 Pew Research Center survey;
Three-quarters (75%) of U.S. adults think interest in soccer will continue to grow or stay the same over the next four years
Only 11% predict it will decline
12% saying they don't know what might happen.
Is Soccer The Most Important Sport in The U.S.?
Soccer is the world's most-played sport, but does it have a place in America? For many countries, soccer is an integral part of their culture.
However, other sports dominate American culture – football, and baseball. Many people believe that soccer should be considered the most important sport in America because of its global popularity and cultural significance.
Others argue against this idea because Americans generally seem to prefer football over soccer.
Growing In Popularity
With the World Cup kicking off in 2022 after 2018, it's worth asking if soccer is America's most popular sport. Soccer has been growing in popularity among Americans for years now.
The US Men's National Team won their third trophy in six tries at the Copa América Centenario and was ranked first out of 209 countries by FIFA as recently as February 2016.
But to be fair, they're still not number one. That honor goes to Mexico, which is currently ranked tenth worldwide according to FIFA rankings.
There are several reasons for soccer not being as popular as other sports in America; however, there are many ways to address them.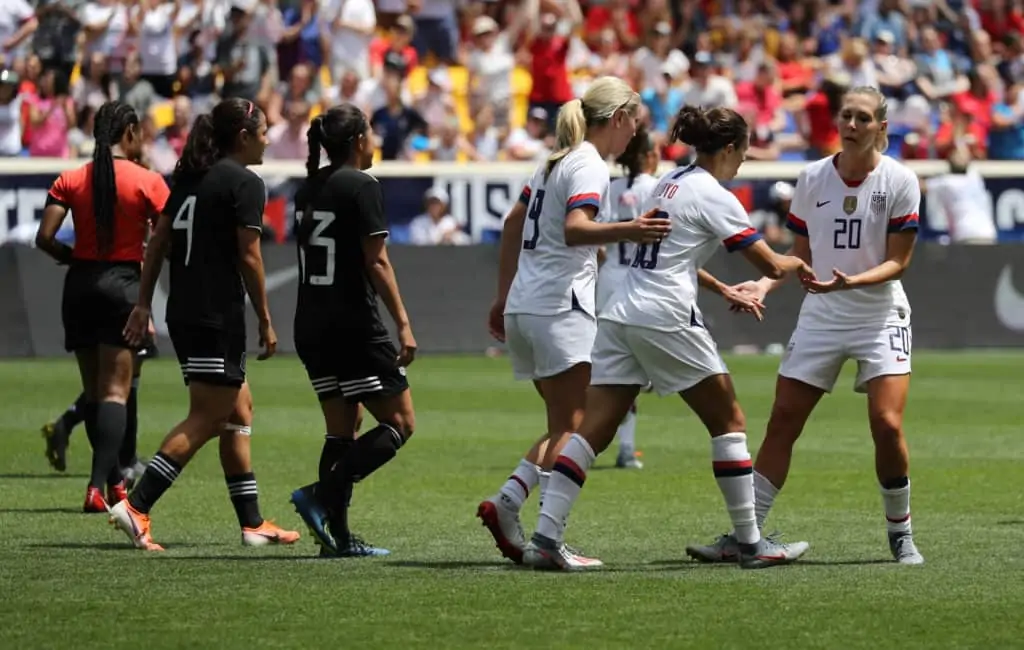 Soccer Education
One way is to educate children on how they can play more than one sport at a time. Another solution could include increasing diversity among the coaching staff, so young players have someone who looks like them leading their teams or leagues.
Finally, developing stronger relationships between professional clubs and MLS franchises may make people feel more invested in the league and individual teams.
This will allow them to see an opportunity for promotion up through the ranks within their team organization instead of just playing club ball all weekend.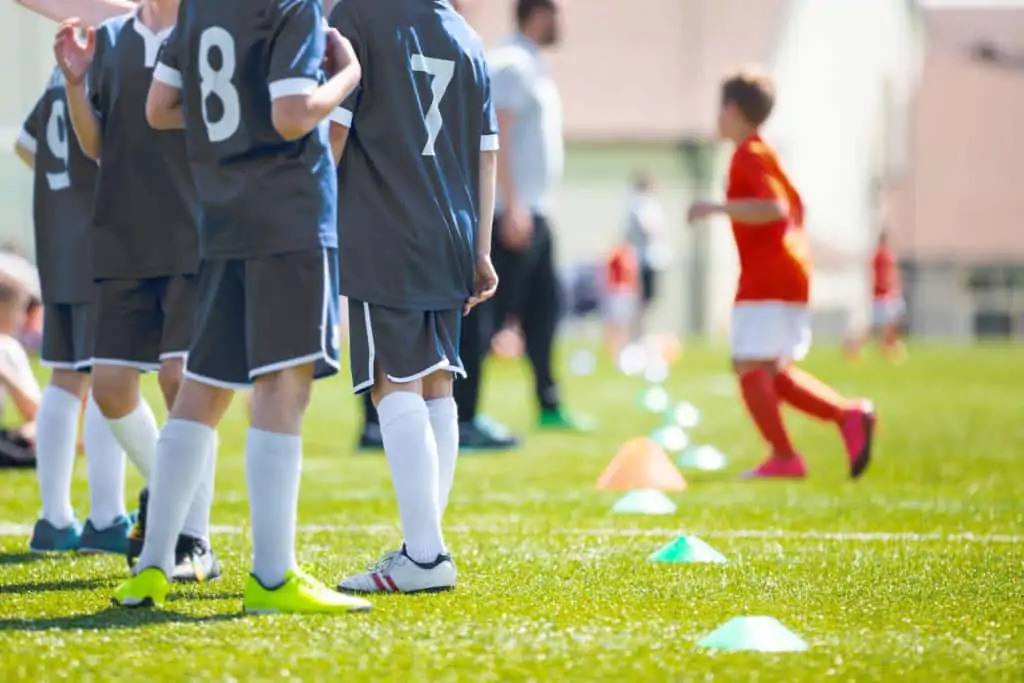 The Problem With American Youth Soccer
The problem with American youth soccer is that it's just not what you would expect. Soccer in America has become a very popular sport because of the skill and athleticism required for the game.
There are plenty of top-level kids out there, but most people don't know about them. The reason? Well, these talented youths can't get recognized if they're stuck playing on their fields in their neighborhoods as all other Americans do.
It doesn't help that high school soccer isn't considered a major sport by many schools around the country, which leads kids to choose between sports or academics and often choose academics instead of excelling at both like many other countries' athletes do.
America is a country that prides itself on being the land of opportunity. This philosophy has been ingrained in many Americans from birth.
America's grassroots Soccer Game
However, it seems this philosophy does not apply to youth soccer players born in America and who want to make their way through the ranks of professional soccer leagues around the world.
The problem with American youth soccer starts at the grassroots level, where kids are often introduced to other sports before they have any chance to play organized soccer due to a lack of access to or knowledge about what constitutes good coaching for young players.
The problems continue when these children get older because it becomes increasingly difficult to find scholarships or grants.
Is Soccer A Rising Force in American Sports?
Many Americans are surprised to learn that soccer is a growing and popular youth sport in America. Soccer has grown exponentially over the past decade, and it's not just kids who love it.
The MLS (Major League Soccer) has fans all around the country, and many teams have taken their game to a new level by adding players like Zlatan Ibrahimović, Andrea Pirlo, David Villa, Steven Gerrard, and Kaka. B
Is Football The Most American Sport?
Football is the most American sport. It's a game born in America and has been played by Americans for over 100 years. Football is more than just a game. It's an event.
Every year, millions of people tune into football games on their television sets, go to the stadiums to watch them live, or play football themselves.
In this article, we explore why football may be considered the most American sport today and how it became so popular with Americans all across the country.
Where Is Soccer Most Popular in The U.S.?
The United States soccer league is the most popular, but where is it most popular? In America's heartland, of course.
The Midwest has a lot of love for their local MLS teams. Chicago had more than 10 million visitors to its home games last year, and Kansas City had nearly 2 million. Crew SC in Columbus was also over 1.5 million visitors last year.
What Is The Point Of Soccer?
Soccer is not a game for the faint of heart. It's an intense, fast-paced sport that demands both stamina and skill – but what are its benefits?
Soccer has many different health benefits. One of them is that it can help build endurance by increasing lung capacity and boosting our metabolism, which helps us lose weight.
Soccer also improves bone strength because it requires running, jumping, kicking, and other high-impact movements that strengthen bones.
And finally, soccer helps with hand-eye coordination, which means better reflexes to avoid injuries on the field.
What is Soccer Known For?
Soccer is known for its fast-paced, thrilling matches. The game has fans all over the world, and it's not hard to see why!
Soccer players are the fittest athletes on earth and can run up to 12 miles in a professional match.
It's also one of the most gender-equal sports, with men and women playing at similar levels.
Many people underestimate how difficult this sport is because it looks so easy, but soccer players have to be very strong, agile, and talented if they want to play professionally.
Soccer For America
Soccer may not be the most popular sport in America, but millions of people from all over the world come to watch soccer games on American soil every year because they love this game and want to experience its passion firsthand.
If you are one of those fans, who want to learn more about how Americans play the beautiful game, read more Soccer articles below that will answer your questions while also giving you an inside look at what makes soccer so special.
Share the post "Soccer Popularity In USA (Fastest Growing Sport)"
Joel is a seasoned soccer journalist and analyst with many years of experience in the field. Joel specializes in game analysis, player profiles, transfer news, and has a keen eye for the tactical nuances of the game. He played at various levels in the game and coached teams - he is happy to share his insight with you.