Whenever there is a major soccer tournament going on, more often than not, diving/simulation becomes a hot topic for discussion.
And the inevitable question always comes up – "Why are soccer players so dramatic?".
Even ardent soccer fans would admit that these handsomely paid players can sometimes embarrass themselves on the field. 
Everyone remembers Neymar's antics from the 2018 World Cup, held in Russia. Since then, the Brazilian has become a poster boy for diving in soccer. 
Why are players Dramatic?
The most simplistic answer to 'why soccer players go down feigning injuries on the slightest touches' is 'to influence the referee's decisions. 
Soccer is a fast and physical game, and refereeing decisions often depend on the match referee's subjective interpretation of events.
In other words, many decisions during the play fall in the 'gray area'.
This is why you would never find 100% of soccer fans backing or opposing a referee's call. Even the most straightforward referee's calls seem to find their detractors, especially on Twitter. 
Difference between simulation and overreacting
Firstly, it is essential to understand the difference between plain cheating and overreacting. The attempts to simulate referees can mainly be divided into pure simulation and over-reaction.
Pure simulation is when players blatantly try to cheat referees. For example, by diving without any contact from the opposition player.
This can be done to win a penalty or a free kick.
This is considered cheating in soccer, and if a player is caught cheating referees, they are bound to get a caution in the form of a yellow card.  
Sometimes, players overreact to attract the referee's attention. Or make the foul look worse than it is.
For example, players go down rolling on the field following even the slightest amount of contact.
This is not vastly different from the case of simulation, but it's also not blatant cheating. It is technically not illegal per the game's laws, and it wouldn't usually warrant caution from the referee. 
There are different situations in which a player could look to influence the referee.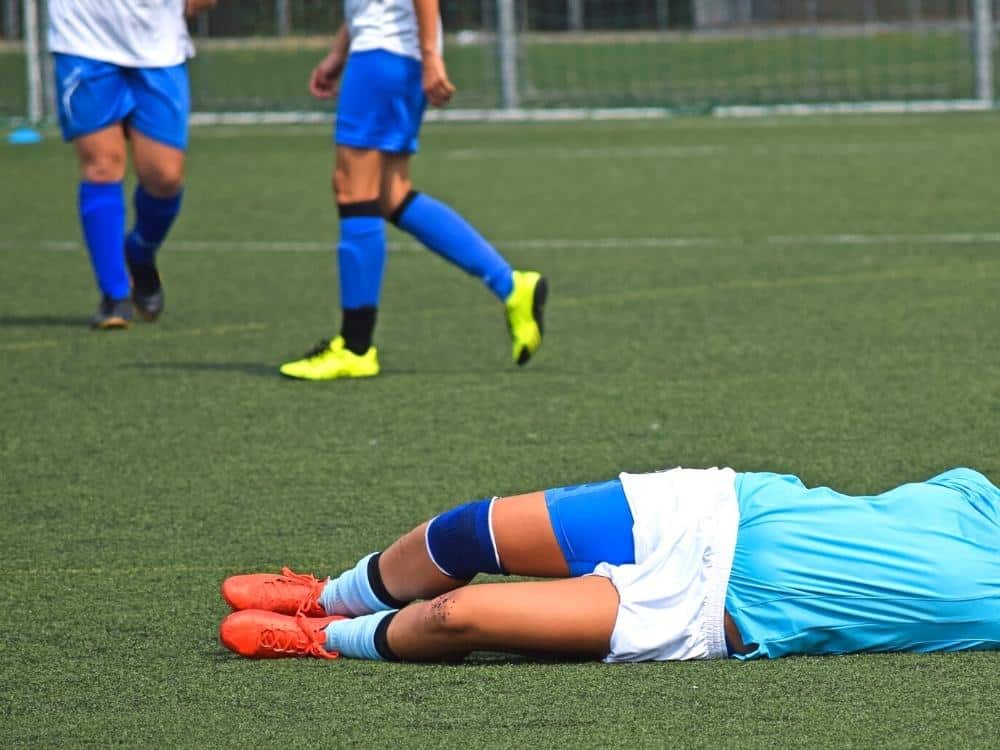 When Soccer Players Con The Referee
Every soccer fan would admit that diving is the worst thing in the most beautiful game in the world mainly when it results in a penalty against their team.
Many would even agree that it is cheating and harmful to the game's image. However, it has become common for soccer players to con referees to make favorable decisions.
It can be to win a penalty for their side, win a free-kick, or get an opposition player sent off or cautioned by the referee.
Usually, such decisions end up affecting the outcome of games.
The introduction of VAR (Video Assistant Referee) has helped weed out blatant dives or other similar attempts to con officials to one extent. Regardless, many such instances still cause rifts among soccer fans and pundits.
Ultimately, it's near-impossible to gauge what sort of contact is enough to bring a player down.
Especially when players are moving at a full burst, thus, players often attempt to take advantage of this 'gray area', and some succeed.
Does Mohamed Salah of Liverpool ring a bell? However, on some occasions, they also make a fool out of themselves.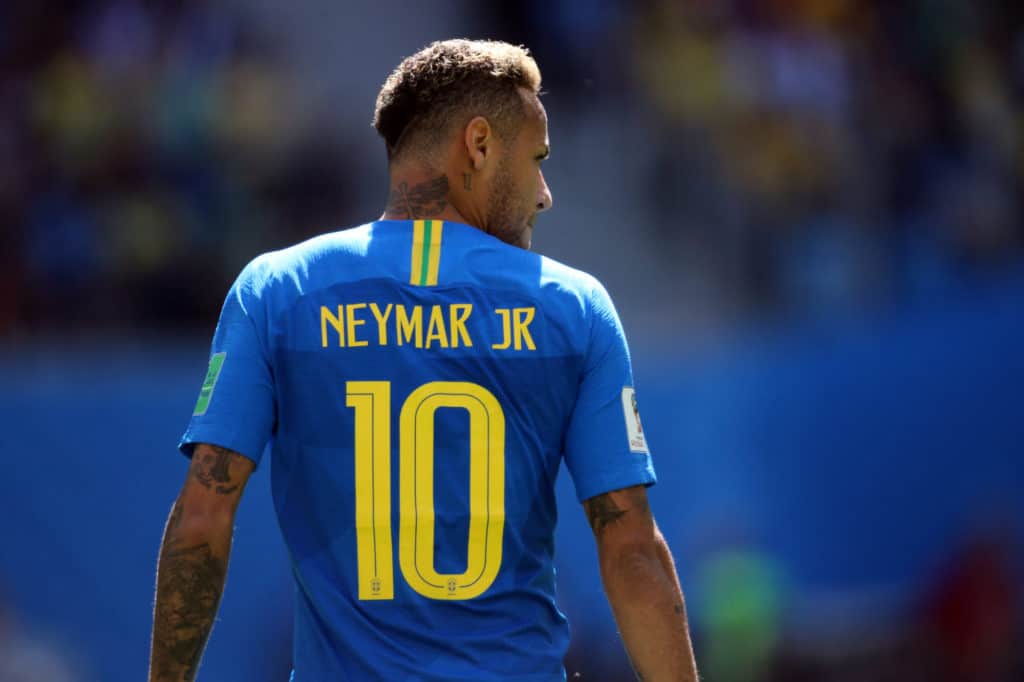 Simulation To attract the Referee's attention toward a foul
Sometimes diving is used by attacking players against constant fouling from the opposition. Soccer is a fast-paced game, and referees often miss a lot of action on the field.
Fast-paced players often suffer the brunt of physicality from the opposition defenders. If they are constantly being kicked about or fouled behind the referee's back, it makes sense for them to fall down or feign an injury.
This is mainly done to get the referee's attention and reprimand the opposition player.
Neymar is notorious for his diving.
But it must be remembered that he has suffered multiple career-threatening injuries due to the opposition's unnecessary fouling. He was forced to miss arguably the most crucial game of his life due to a similar foul.
The Brazilian suffered a terrible back injury during the 2014 World Cup Quarter-finals when Colombia's Camilo Zuniga kneed him.
The Brazilians won that game, but they had to play without Neymar in the defeat to Germany in the semi-finals.
And Neymar is not the only player to have suffered from such tackling and fouling.
Opposition defenders so often foul him that he is lucky to be playing at his peak. Several players have had their careers cut short due to overtly physical and unnecessary tackles. 
Simulation for Time-wasting or Breaking the flow
Time wasting is another major incentive for players to roll down dramatically on the field. When a player gets injured in a soccer game, the match referee must stop the game so that the injured player can receive medical treatment.
This is a valuable tool adapted by players to waste time as the clock never stops running in soccer. This is usually down when their team leads or draws the game.
It can also be done to break the flow of the game. This usually happens when one side dominates the game, and the opposition has their backs against the wall.
It is usually a good time for the team under pressure to break the game's momentum and take a breather.
In such scenarios, it is a common sight for a player on the team under pressure to go down easily and ask for medical help.