I've watched many men's soccer games (as a fan and coach), and rarely have I seen a female assistant coach.
Never have I seen a female head coach. Frankly, female head coaches of women's teams are still an anomaly and something that is still applauded.
Are women able to coach a men's soccer team?
Women are 100% capable of coaching men's teams, but they still face societal stereotypes, a lack of opportunities, and internal battles when trying to coach them.
You may be surprised to find out that while women face many obstacles in coaching, they cannot only coach men's teams but also should.
Are women allowed to coach men's soccer?
Women are allowed to coach boys' and men's soccer teams. There is no restriction regarding the gender of coaches for soccer teams at any level.
Women coaching men's soccer
There are not many women coaching men's soccer teams. However, there are a few notable women coaching men's soccer.
The first woman to coach a professional men's team was Italy's, Carolina Morace. Unfortunately, she resigned after two matches due to the President's interference.
In 2014, Helena Costa became a female head coach of a second division men's professional soccer team.
She was the first woman in France to do this, and the first woman to coach a men's team in the top two levels of Europe's five major soccer leagues.
Kim Wyan, former U.S Soccer Women's National Team original member, coaches the New York University Men's Soccer team.
While this isn't a professional team, it is still something that very few women do.
Recently, in July 2020, Renate Blindheim became the first woman in Norway to coach a professional men's soccer team. At the ripe age of 26, Blindheim secured a 3-2 victory in her first game as the coach.
why should women coach men's soccer?
Very few women coach men's soccer. I can't stress this enough, women should coach men's sports.
Many critics claim that women cannot have the "experience" of the men's game. It may blow your mind, but women can add a lot to men's sports.
When asked what the big difference between coaching men's and women's soccer is, coach Kim Wyant said
I don't tink there are really big differences. I think obviously the male game moves faster. The players are generally bigger and stronger so the game can be more direct. That's it.

Soccertoday
On the other hand, there are many benefits of women coaching men's soccer.
Benefits of Women Soccer Coaches
Serve as role models for women regarding sports and leadership.
Grow women's sports by demonstrating expertise.
Prioritize women's issues (for other staff, fans, etc).
Help change outdated stereotypes in players, coworkers, and fans.
Bring unique knowledge and experience.
A wide range of personal qualities, just like male coaches have.
A 2020 study found that coaches start developing coaching beliefs beginning in childhood and during their playing careers.
Female coaches can impact the coaching beliefs and styles of future male coaches.
Why don't more women coach men's soccer teams?
Women can coach men's soccer teams, so why don't more do so?
NYU Men's Soccer head coach, Kim Wyant, points out,
Most people stop and think about it — Right? It makes them stop and think, whereas there's no stopping and thinking about a man coaching a women's team.

Kim Wyant
The sad truth is that soccer is a male-dominated system. Men predominantly coach boys, men's, girls', and women's teams.
Even in the women's game, only 20% of head coaches are female. This suggests several obstacles and deterrents for women entering coaching in general.
Furthermore, women who do enter into coaching may seek to be role models for female athletes.
Certainly, representation for players matters. Female coaches may want to bring a perspective they didn't have as a player to female athletes.
This scrapes the surface though. Many women may want to coach females, but there is also overwhelmingly pressured to stay within their gender when it comes to coaching.
There's no simple answer for why so few women coach men. Instead, many different obstacles deter and prevent many women from doing so.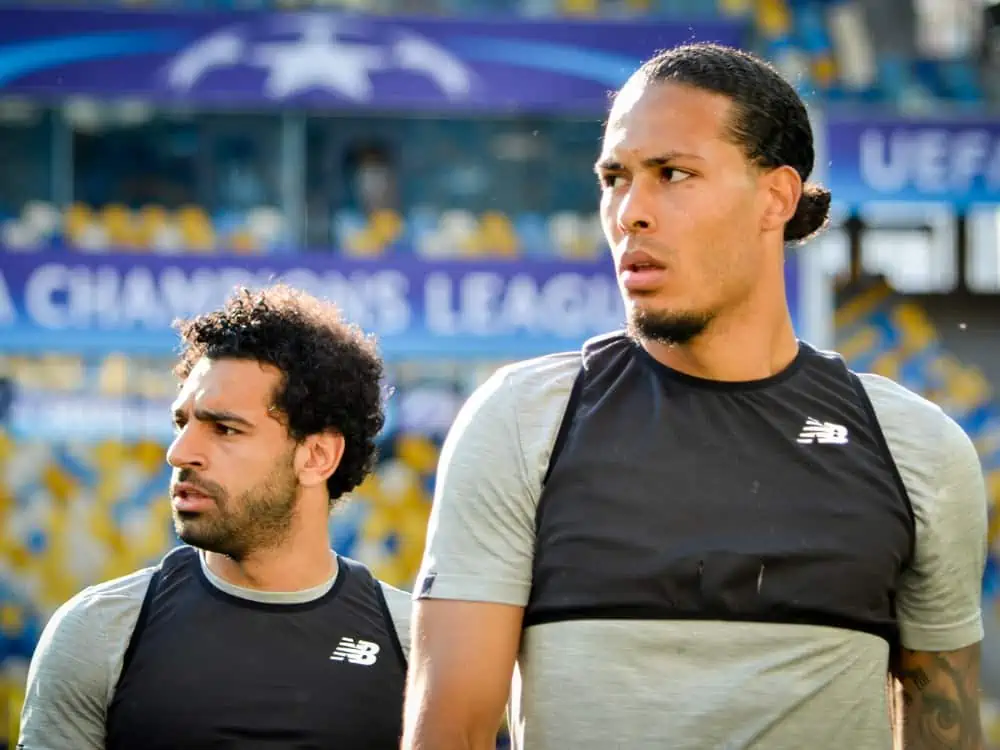 Challenges for women to coach men
Simply put, women face many barriers to entry regarding coaching. These barriers tend to be even larger and more challenging for coaching men's soccer as a female.
Some of the top challenges women face for coaching men include:
False assumption women can't coach men.
Lack of respect for women as leaders.
Difficulty gaining the approval of parents (for youth boards), club boards, club presidents, etc.
Imbalance of child caretaking and household responsibilities.
Harassment and/or fear of harassment.
Gender discrimination in hiring and promotions.
Internalized lack of belief.
Let's dive a little deeper into why the inequality of child care and household responsibilities matters.
54 percent of women took leave from work when first becoming a parent as opposed to 42 percent of men.

Forbes
Head coaching is a leadership role, a high-up position in a club. Generally, even young men aren't hired as head coaches for women's teams.
The expectation is that coaches work their way up into higher positions or higher levels. However, high-level coaching requires evenings, weekends, and a lot of travel.
Women are more likely to take leave from work, as they are more likely than men to switch to a job with flexibility and remote options after having children.
Not all female coaches have children, but you can imagine how this is one major factor that would impact the career path of a female coach.
How can women coach men's soccer?
We've now seen that it is possible for women to coach men's soccer, and some trailblazers are paving the way. Yet, women still face major challenges.
You'll be glad to know that women can still coach men's soccer. Now, for some tips to help:
Gain experience as a player at the professional level.
Build your coaching resume.
Coach boys' teams at the academy and select level.
Obtain coaching licenses.
Increase the level of teams you coach over time.
Look to assist on a men's team.
Be firm and confident with players and staff.
Believe in your abilities.
Keep applying.
Ultimately, women coaching men's soccer teams need to be confident in their abilities. They can't let society's negative views keep them from pursuing their careers.
If you're looking for a pair of pro women's soccer cleats. Here's a list that the USNWT wears! Read the full article here to find the perfect cleat for you.
Cleat
Nike Vapor 13 Academy Fg/mg Unisex Mens At5269-414 Size 5
New Balance Men's Tekela V3+ Magique FG Soccer Shoe, Impulse/Vibrant Orange, 8 Wide
Nike Unisex's Phantom GT Elite FG Soccer Shoe, Photo Blue MTLC Silver Rage Green Black, 5.5
Nike Men's Legend 7 Pro Fg Footbal Shoes, Grey Dark Grey Black Opti Yellow 070, 7 UK
PUMA Men's ONE 20.1 OSG FG Football Boots, Nrgy Peach Fizzy Yellow Aged Silver, 7.5
Cleat
Nike Vapor 13 Academy Fg/mg Unisex Mens At5269-414 Size 5
Cleat
New Balance Men's Tekela V3+ Magique FG Soccer Shoe, Impulse/Vibrant Orange, 8 Wide
Cleat
Nike Unisex's Phantom GT Elite FG Soccer Shoe, Photo Blue MTLC Silver Rage Green Black, 5.5
Cleat
Nike Men's Legend 7 Pro Fg Footbal Shoes, Grey Dark Grey Black Opti Yellow 070, 7 UK
Cleat
PUMA Men's ONE 20.1 OSG FG Football Boots, Nrgy Peach Fizzy Yellow Aged Silver, 7.5