Soccer Blade is passionate about the game of soccer. We spend our spare time playing, coaching, watching soccer games.
This website has been built for fans, players, coaches, and parents, and anyone with an interest in soccer.
We want to share our knowledge of the game with you.
20+ years of experience
Coaching licenses
Tactical understanding
Position know-how
We have played soccer since we were children, from the yard to the park. Before school, during lunch, and after school.
During the week in the evening we would go to soccer training and then at the weekend we would play a game.
When we were not playing soccer, due to no light or snow, we would watch games.
From these early years of playing, we then went on to gain our coaching badges and train players.
Our love for the game has only grown over the years and we feel that our knowledge can enhance your understanding of the world's most popular sport.
What We Do
Training
Prepare for a soccer match the best way you can. Train for fun and get the winning results. With our coaching and training tips, you will be one step ahead of the competition, and with drills and fitness sessions to get you ahead.
Rules
Know the rules – keep the respect, but keep on top. Maximize your potential with the latest laws. We bring you the official laws in the game from FIFA, IFAB, making them easy to understand so you know as much as the officials.
Lifestyle
The life of a soccer player, official, and fan. The key questions answered – what everyone wants to know. Soccer is a way of life ad we bring insight into clubs and the latest news along with the money in the game.
Formations
Keep the team together with the best systems. Adapt and expose the opposition. With so many formations it is hard to know which is best. We analyze the game so that you know what your team is capable of against the toughest of opponents,
Positions
Know the positions of your players and teammates. Form partnerships on the field to work as a unit. Top players are hard to beat, but with a team working in unison, you're sure to maximize your efforts on the field.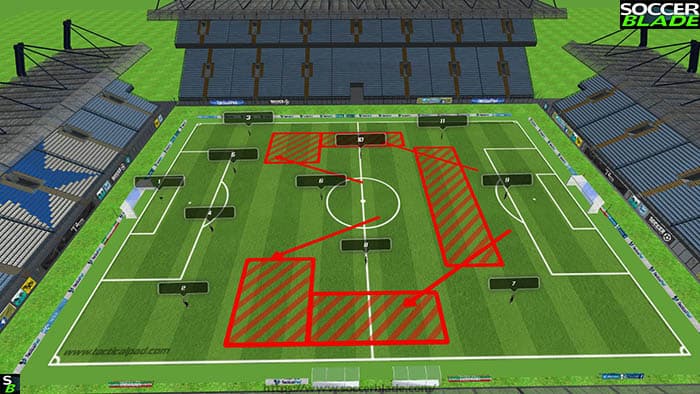 Analysis
Control the game with an analysis of your system in defense or attack. Game-ready. With an ever-changing soccer field of positions, be ready for the next move. We provide analysis from games to have you ready.
Be creative – Have fun – Hit Goals
Check-out our latest articles here.
Find us over at YouTube here and you'll find us on LinkedIn here.