Reading Time:
6
minutes
Share the post "Soccer Jersey Sponsorships (How They Work)"
Some soccer sponsorships are so iconic that it's hard to imagine a team's jersey without the sponsor. Before ending their agreement in 2021, Inter Milan brandished the Pirelli tire brand logo for 26 consecutive seasons.
However, there are soccer jerseys without a sponsor.
The key focuses of the article revolve around:
Soccer jerseys without a sponsor
Why some jerseys do not have sponsors
Why do soccer jerseys have sponsors
National team jersey sponsors
Sponsorship rules in certain leagues
Interesting sponsorships
This article examines jersey sponsorship and some exciting aspects of soccer sponsorship deals since they began. What's the first jersey you can think of that didn't have a sponsor?
Soccer Jerseys Without a Sponsor
Before the year 1950, soccer jerseys didn't have sponsors. Team jerseys were quite essential in terms of design, and many of them looked pretty similar.
The main factors that differentiated opponents were the color and patterns on the jerseys, and in some cases, different colors of shorts and socks could also be used to make a kit unique. 
Although some team jerseys featured crests in the early 1900s, they were relatively uncommon throughout the '40s, '50s, and '60s. Without iconic sponsorships and unique club crests, you would think that old soccer shirts from back in the day would be unrecognizable.
However, this was the era that most teams established their trademark color schemes, patterns, and trends.
Long before sponsorships and crests, Juventus's black and white stripes were well known.
When you look a little closer at older kits, subtle details such as the shape of the neck, the cuff design, and the exact shades of color stand out.
You'll find that many of the jerseys today retain specific details that have historical links to the franchise. A significant sports brand manufactures all professional soccer jerseys, so no team is free from sponsorship entirely.
However, the most notable sponsorships take the form of a brand logo across the mid-section of the jersey. While we are accustomed to seeing teams with this type of corporate sponsor, not all teams have them.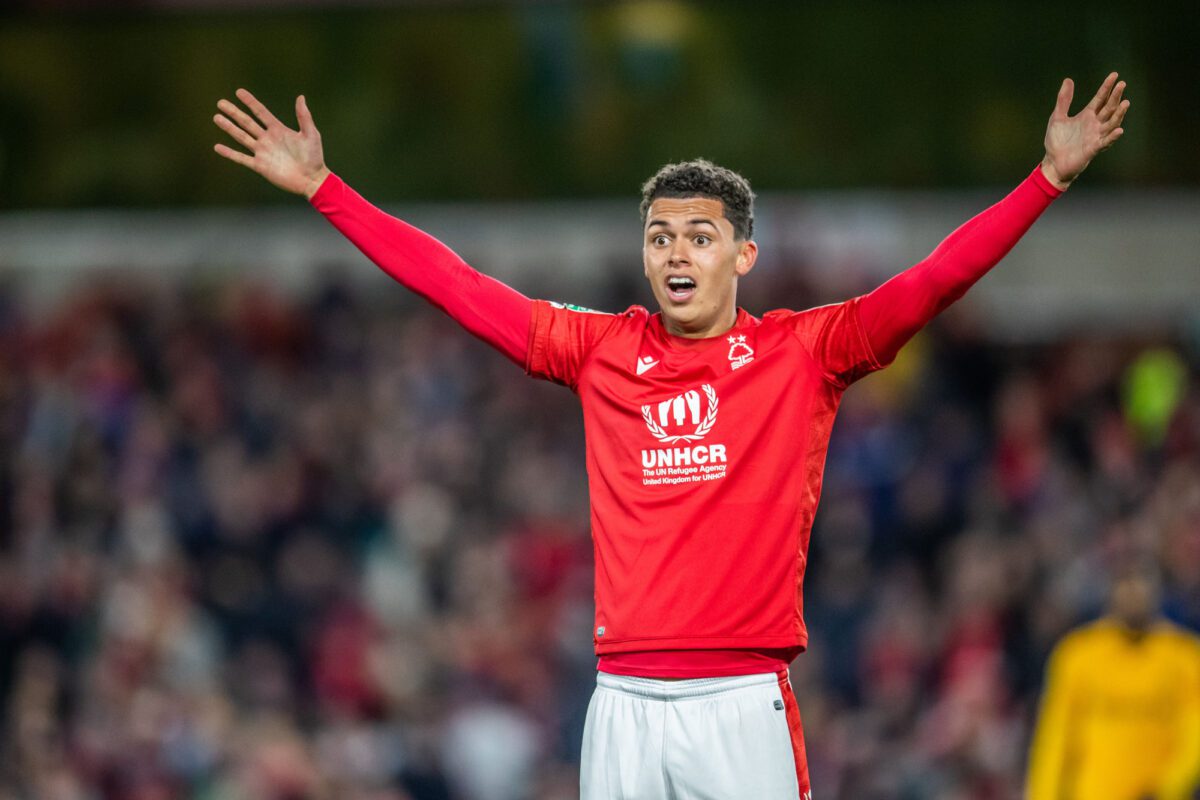 Why Do Some Jerseys Not Have Sponsors?
In the 2021/22 season, six Spanish La Liga teams began their campaign without any shirt sponsor. This is because the Spanish government introduced strict rules regarding betting advertising, resulting in betting company logos being banned from appearing on soccer shirts.
As jersey sponsors provide soccer franchises with millions of dollars every year, it wouldn't make much sense for a team to turn down sponsorship opportunities.
Real Madrid's 5-year sponsorship deal with Emirates is reportedly worth a staggering $82.5 million per year. Just think of how far that money could go in the transfer market!
At the highest level of professional soccer, franchisees can't survive without sponsorships. Nonetheless, in today's game, there are strict rules when it comes to TV advertising. This has led to some teams having to play without certain logos on their shirts. 
The main type of brands soccer teams must avoid are alcohol, tobacco, and betting.
The teams that received the sponsorship ban are:
Real Sociedad
Alaves
Granada
RCD Mallorca
Levante
Cadiz
These teams will miss out on millions of dollars in revenue unless they've negotiated alternative means to recuperate sponsorship money. 
The UK government has talked about introducing a similar ban, but nothing has come to fruition yet.
If this type of ban is introduced in the Premier League, it will force many teams to scramble for new sponsors.
Gambling companies sponsor over half of Premier League teams, awarding them more than $55 million in annual sponsorships.
Why Do Soccer Jerseys Have Sponsors On Them?
The reason that soccer jerseys have been sponsored is a straightforward one: money. Large corporations are willing to pay millions of dollars for their logo to appear on the front of jerseys.
A soccer jersey is essentially a moving billboard for companies to advertise their brands. Soccer viewership continues to rise every year, with TV broadcasting rights hitting record highs.
Premier League broadcasting rights are worth approximately $2.2 billion per year, while the MLS broadcasting rights earn the league around $123 million each season. 
The numbers pale in comparison when you look at American sports viewership versus soccer viewership globally. Just take the Super Bowl for example. 
The 2020 Super Bowl drew 150 million viewers worldwide (approximately 99 million in the US).
The 2010 Men's Soccer World Cup final peaked at 531 million viewers, the 2014 World Cup final hit 562 million viewers, while the 2018 World Cup final was viewed by 517 million people.
Although sponsorship regulations are different for international teams (which we'll talk about later), these figures give you an idea of how big soccer is as a global sport.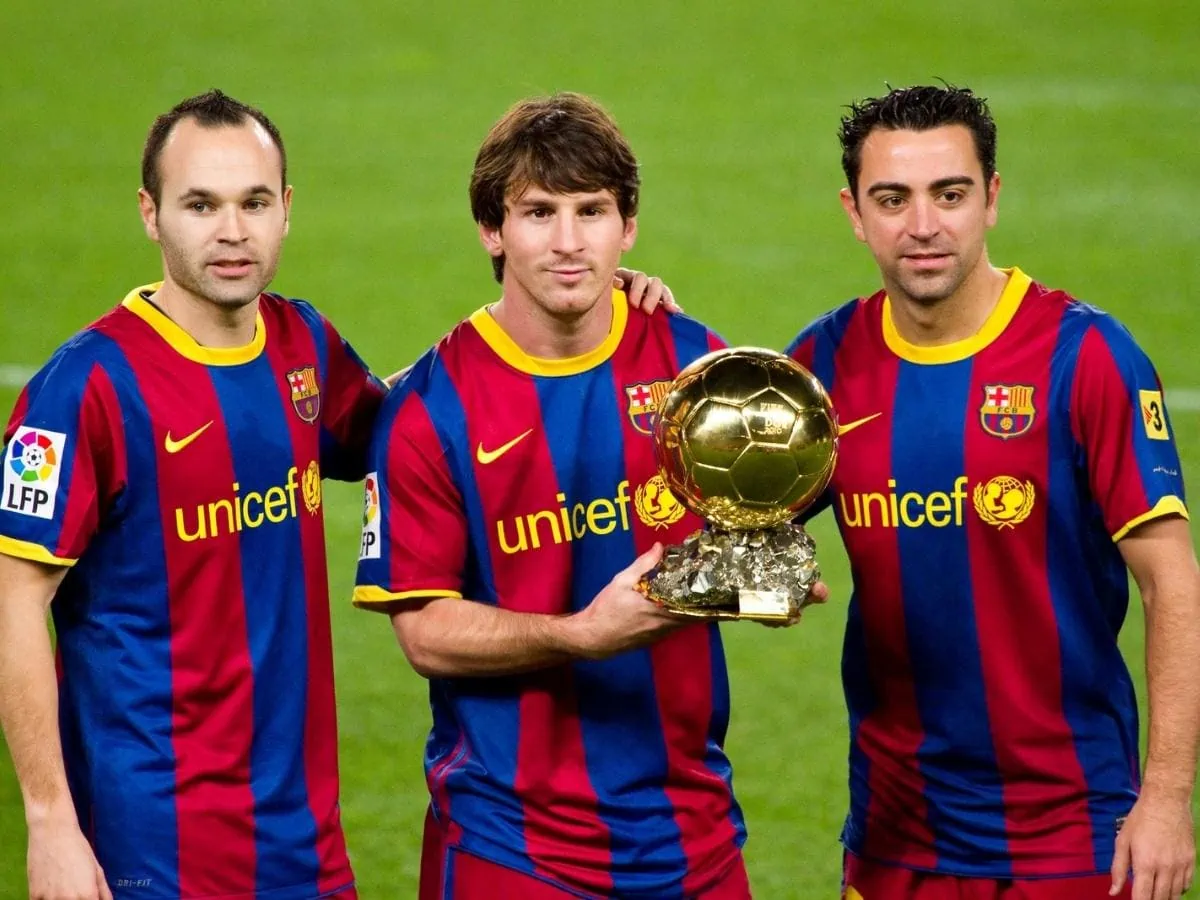 Barcelona's Unicef Deal
While jersey sponsorships became commonplace from the '80s and onward, many Spanish club teams held out until the late '90s and beyond before electing to display logos on their shirts. 
Barcelona famously opted out of branding their shirt for many years, deciding to display only their club crest alongside the Nike logo (jersey manufacturer).
In 2005, Barcelona signed a unique deal with Unicef, unlike any soccer franchise ever before.
Rather than striking a multi-million dollar contract with one of the many prospective sponsors, Barcelona agreed to brand their jerseys with the Unicef logo for the following season while making a sizeable annual donation to the charity.
In a sport dominated by money, this was a remarkable and admirable statement by the Catalans.
Speaking about the deal, the Barcelona president, Joan Laporta, drew reference to the club's legendary slogan "Mes Que Un Club":
"It represents a historic agreement that positions our organization as 'More than a club' throughout the world. We are very satisfied because it's the beginning of a challenge and this challenge is beginning to turn into concrete objectives."

Joan Laporta, 2006.
Although this agreement was historic, it wouldn't last forever. In 2010, Barcelona dropped their Unicef branding and struck a deal with The Qatar Foundation worth almost $35 million a year.
In 2015, they signed an even bigger shirt sponsorship with Rakuten, for an estimated $65 million per season.
Barcelona's alternative 2021/22 jersey is mouth-watering! Get your brand new replica shirt here.
Why Do National Teams Not Have Shirt Sponsors?
If you've ever watched a World Cup or an international soccer game, you've probably noticed that national team jerseys don't display corporate logos or branding.
This is because FIFA prohibits teams that compete in its tournaments from displaying sponsors on the front of their shirts. This includes teams participating in the FIFA World Cup (men and women), as well as the qualifying games. 
Many national teams are indeed sponsored by major companies but their deals involve alternative commitments instead of jersey branding.
The United States Soccer Federation is sponsored by the likes of Anheuser-Busch, Volkswagen, Continental, Coca-Coal, Powerade, and Tag Heuer.
The main reason for the ban is to maintain the integrity of the sport as well as FIFA competitions. FIFA is also obliged to respect the exclusive deals they agree with the official sponsors of their events.
While the branding ban doesn't extend to jersey manufacturers, most national jerseys don't ever display sponsorship logos anymore, regardless of whether or not they are intended for use in FIFA tournaments. 
Weirdest Soccer Sponsors
There have been plenty of weird sponsorships down the years, particularly when there were fewer restrictions over how shirts could be branded.
Some of the weirdest and most interesting shirt sponsorships include:
Clydebank: Wet Wet Wet (band)
FC Nurnberg: Mister Lady (fashion brand)
Oxford United: Wang Computers
AC Milan: Pooh Jeans
Scarborough: Black Death Vodka
Everton: Angry Birds
Getafe: Burger King
Athletico Madrid: Azerbaijan
Lyon: Le69 (regional area code)
I hope you had a chuckle at some of these unusual sponsorships!
The Future of Soccer Sponsorship
While national jerseys may remain sponsorless for years, the signs are pointing to even more heavily sponsored club jerseys in the future.
In the Premier League, we have already seen additional logo sponsors appearing on jerseys. Since the 2017/18 season, teams have been allowed to display extra sleeve sponsors. 
Pretty much all major European leagues now allow sleeve sponsors as well as mid-section logos. In the MLS, there are 5 different sleeve sponsor brands.
As the sport continues to grow, perhaps corporate sponsors will become an even bigger part of jersey designs.
Share the post "Soccer Jersey Sponsorships (How They Work)"
Joel is a seasoned soccer journalist and analyst with many years of experience in the field. Joel specializes in game analysis, player profiles, transfer news, and has a keen eye for the tactical nuances of the game. He played at various levels in the game and coached teams - he is happy to share his insight with you.