Reading Time:
6
minutes
Share the post "Best Soccer Cleats For Reducing Foot Pain (Plantar)"
The best cleats to reduce foot pain when playing soccer are the Puma Men's Future Z 3.4. They fit like a glove and ease pressure on the foot. There are pairs from Nike and Adidas that might be best for you.
Every sport comes with a particular risk of fatal injuries and other accidents. When it comes to soccer, many soccer players have to go through extreme foot aches and other injuries. 
Foot aches can be caused due to low-quality soccer cleats, and ill-fitting soccer cleats can cause injury. Finding the perfect pair of soccer cleats is necessary to eliminate foot aches whenever you play.
This article will examine the foot problems caused due to soccer cleats, how to solve them, and the best soccer cleats for foot pain.
Foot Problems Caused Due to Improper Cleats
There are plenty of reasons why your foot is aching. Sometimes, it may just be because of wearing your cleats for long. However, at other times, it may also be because of certain fungal and bacterial infections.
Let's take a look at some of the painful conditions caused due to improper cleats.
TOP THREE CLEATS FOR FOOT PAIN
1. Bunions
Bunions are one of the most common foot problems that can cause foot aches. They usually cause a bump to grow on your large toe joint. This can cause foot pain and discomfort. 
Bunions are usually because of wearing tight and uncomfortable cleats while playing soccer.
2. Ingrown Toenails
Are your feet hurting because of your toes? Well, ingrown toenails are the reason. Your toenail may start growing in the nail groove and cause pain.
One of the major reasons why this occurs is because the cleats are too narrow in the upper region. It also happens when your cleats or shoe size isn't proper.
If you leave such toenails untreated, they may become infectious.
3. Plantar Fasciitis or Heel Pain
One of the most common reasons for heel pain is Plantar Fasciitis. The plantar fascia is a type of ligament present on the bottom of our foot. In this condition, it becomes inflamed and, thus, causes extreme pain.
The exact reason is not known properly. However, the stress on your heel area may cause this.
4. Blisters
Blisters are also a common problem that causes foot pain. A lot of people, even non-athletes, experience blisters.
It is mainly because of running or walking long distances, especially if your feet are excessively sweaty. Another major cause is wearing uncomfortable and ill-fitting soccer cleats or shoes.
5. Heel Spur
A heel spur is a type of serious heel condition that can cause severe foot pain. It is because of the sudden outgrowth of calcium between the foot arch and the heel bone.
It is also caused due to various factors. One of them being ill-fitting or low-quality shoes.
6. Stone Bruise
A stone bruise or Metatarsalgia also causes foot pain. It is a stone bruise if your feet feel numb from the toe to the heel arch with striking sharp pain.
It is also commonly caused due to ill-fitted shoes.
These are some problems you may have if you've foot pain. So, to eliminate them, you may try to find comfortable, properly fitted shoes.
How to Find the Best Soccer Cleats?
As you've read, looking for soccer cleats that can offer you proper comfort and size is necessary.
So, to find the most comfortable soccer cleats, there are certain things you need to consider, such as:
Know the Surface
Before buying your soccer cleats, you must be aware of the type of surface you will play on.
There are usually five playing surfaces: firm ground, soft ground, turf, indoor, and artificial grass. Check the requirements of the soccer cleats you're buying by the surface.
You may slip and sprain your foot if you choose the wrong cleats. Additionally, sudden jerky movements may also cause damage to your feet.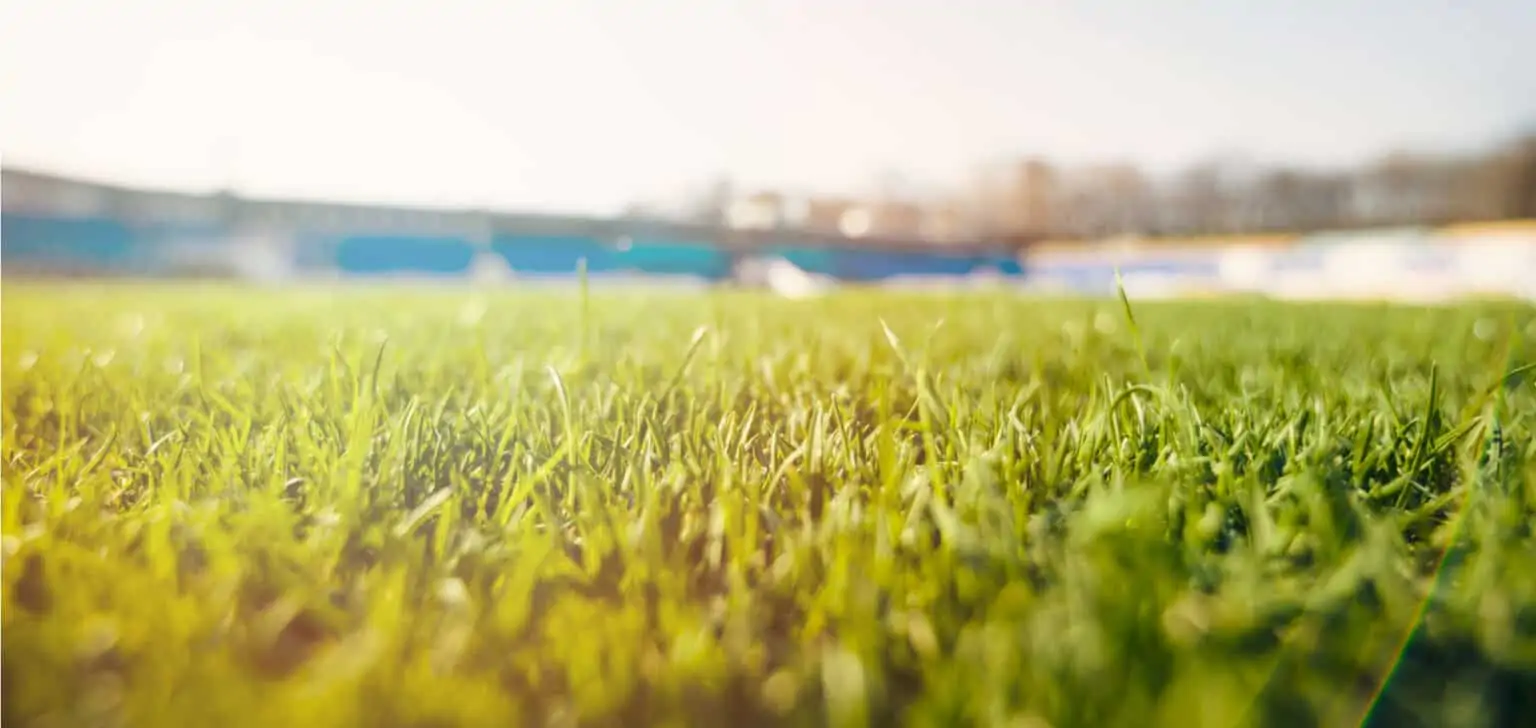 Type of Material
Two types of soccer cleats are available – leather and synthetic. Knitted is also present.
Leather Cleats:
Leather soccer cleats are extremely comfortable. It has a cushioning effect that reduces the sudden jerk of the foot.
Additionally, leather soccer cleats are the best option for those having wide feet.
It is because leather shoes have great stretchability that can easily mold the cleats as per your feet. This helps in reducing foot pain and related problems.
Synthetic Cleats:
Synthetic cleats also have some great features. They are water-resistant and thus, reduce the risks of fungal/bacterial infections.
Soccer cleats are also quite soft and comfortable. However, some of them may cause infection. So, only buy good-quality synthetic cleats.
Get the Size Right
Lastly, getting your soccer cleats' size right is extremely important. Ill-fitting soccer cleats can cause various problems, from foot aches to blisters.
So, we recommend checking out your size beforehand. If buying online, try checking how to measure soccer cleats rather than going for your standard size.
Three Best Soccer Cleats For Foot Pain
If you face continuous foot pain during your soccer matches, you may want to try the below-mentioned soccer cleats. These cleats offer maximum comfort along with great stretchability.
Adidas Men's Predator 19.3
Brand: Adidas
Look no further if you're searching for an extremely comfortable soccer cleat. Adidas Men's Predator 19.3 has exciting features, such as a structured primesh upper.
Additionally, the cleats can mold and stretch into the shape of your feet to ensure proper fitting.
During sudden jerky movements, the sock-like structure absorbs the shock and reduces the probability of foot injury.
Pros:
Durability due to kangaroo leather
Lightweight
Stretchable
Quick-drying
Cons:
PUMA Men's Future Z 3.4
Brand: Puma
One of the best overall soccer cleats is PUMA Men's Future Z 3.4. These shoes are specifically used for heel pain. They are considered one of the best.
The synthetic material can make your feet feel comfortable. Additionally, the soleplate is such that it reduces the impact on your feet. This helps in preventing foot pain.
Hence, it has become the go-to soccer cleat for various soccer players. One thing to remember is that these shoes aren't the best for players with wide feet.
Pros:
FUZIONFIT+
Comfortable
Soft and flexible inner sole
Lightweight
Great durability
Cons:
It May take time to clean
Nike Neymar Mercurial Veloce III FG Cleats
Brand: Nike
If you're looking for a reasonable pair of cleats, you may go for these cleats. One of the best features of these soccer cleats is that they contain a 3D Speed rib design.
This helps in controlling the ball. With its grip, passing the ball also becomes quite easy.
Talking about comfort, it consists of a double-density inner sole. This reduces the overall impact on your feet and provides great comfort. It also has a low-padded heel that can help relax your feet.
Pros:
Comfortable
Padded soles and heel
Helps in passing and controlling the soccer ball
Reasonable
Cons:
It May take time to adjust
Foot Pain
Finding a comfortable pair of soccer cleats is as important as training. Proper cleats can ensure you do not face any inconvenience, such as discomfort or extreme foot pain.
So, look for various cleats and only buy the one that suits you the best.
More Soccer Cleat Articles;
Share the post "Best Soccer Cleats For Reducing Foot Pain (Plantar)"
Joel is a seasoned soccer journalist and analyst with many years of experience in the field. Joel specializes in game analysis, player profiles, transfer news, and has a keen eye for the tactical nuances of the game. He played at various levels in the game and coached teams - he is happy to share his insight with you.