If you're planning to buy a new soccer ball then the first thing to consider is its size. Different soccer balls come in different sizes, and it's essential to understand that in order to buy the right ball.
Primarily, there are five different soccer ball sizes that range from 18 to 28 inches in circumference. A full-sized or standard soccer ball comes with 27 to 28 inches and is most commonly used by adult players.
This article will give you;
Ball sizes per age
What each size soccer ball is
The pressure for each size
Understanding the size and weight of the ball also allows you to control the ball properly. For example, a size 5 soccer ball will be heavier than size 3 and size 4 and won't be a good option if you buy it for your kid.
Let's discuss all the available soccer ball sizes and weights along with their intended use in detail.
Why Is Choosing the Right Soccer Ball Size Critical?
Choosing the right size soccer ball is critical for a player's development. If you provide young children with a heavy and big soccer ball, they'll develop bad skills. They need more time to play around in order to practice skills and get used to the ball.
The large soccer ball size can also be very dangerous for young players as they can lose control and fall.
That's why experts suggest that you should provide your kids with a small ball and go all the way up gradually and slowly.
Soccer Ball Size by Age Chart
As mentioned, there are five youth soccer ball sizes to choose from. Each category comes with a specific size and weight. If you don't know anything about the different size soccer balls, then buying the right ball can be very difficult.
You can use the following soccer ball size chart to make the right buying decision.
| | | | | |
| --- | --- | --- | --- | --- |
| Soccer Ball Sizes | Suitable Age | Circumference Size | Group | Weight |
| Size 1 | 3 years or under | 18 to 20 inches | Any | 195 to 205 grams |
| Size 2 | 3 to 5 years | 20 to 22 inches | U4 | 250 to 280 grams |
| Size 3 | 5 to 8 years | 23 to 24 inches | U5 to U8 | 300 to 320 grams |
| Size 4 | 8 to 12 years | 25 to 26 inches | U8 to U12 | 350 to 390 grams |
| Size 5 | More than 12 years | 27 to 28 inches | U12 to Pro | 410 to 450 grams |
Soccer Ball Measurements For Each Age
It's important to note that all the sizes are designed to target a particular age group, but a person with an older age group can use a smaller soccer ball to practice skills training and improve ball control.
In fact, many serious players use a smaller ball to improve their ball control and practice footwork.
The Five Soccer Ball Sizes: Explained
Size 1 Soccer Ball: Minis
The soccer ball size 1 is also known as "minis". It's the best soccer ball size for young players with an age less than 3 years. It's the smallest ball size and minis are also used as toys, collectibles, and souvenirs.
Many minis come with different club logos and player names and soccer enthusiasts love to collect them.
Suitable Age: Ideally, less than 3 years but can be used by any age. The minis are also used as collectibles.
Size: 18 to 20 inches in circumference
Size 2 Soccer Ball: Skills Ball
The size 2 soccer ball is also known as "skills ball". That's because it's mainly used to practice skills, ball handling, footwork, and ball control. It's the most suitable size ball for children ages three to five.
If you're wondering what size soccer ball is best for your kid (above 3) who wants to learn to play soccer, then this size ball is the right option for you. Some clubs also use this size for promotional balls by printing their logos and signatures.
Suitable Age: 3 to 5 years
Size: 20 to 22 inches in circumference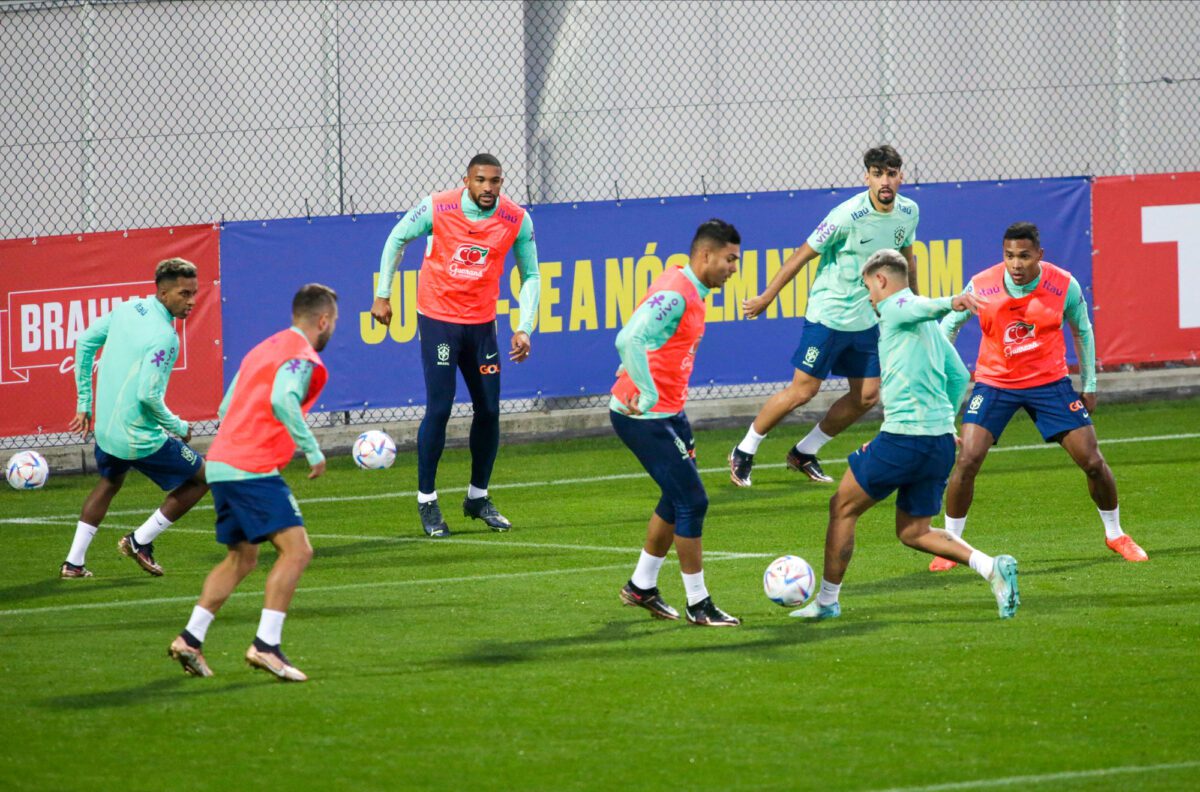 Size 3 Soccer Ball: Competitive Play Ball
Younger players under the age of 8 usually use the size 3 soccer ball and it's also the smallest size soccer ball that's most commonly used in competitive play. It comes in a perfect size for kids ages five to eight to encourage proper ball handling.
Although the soccer ball with size 3 is most commonly used in U8 or below soccer games, this small youth ball can also be used by adult players for skills training.
Suitable Age: 5 to 8 years
Size: 23 to 24 inches in circumference
Size 4 Soccer Ball: Youth Soccer Ball
The soccer ball with size 4 is used by youth players and sometimes it's also called a "medium" ball. The size 4 soccer ball is specially designed for kids ages 8 to 12 participating in youth soccer games.
It also works as a transition to a full-sized soccer ball as it allows youth soccer players to acclimatize their skill set.
Suitable Age: 8 to 12 years
Size: 25 to 26 inches in circumference
Size 5 Soccer Ball: Full Sized Ball
The size 5 soccer ball is the official soccer ball size that's used in international, professional, and standard soccer matches. It's specifically designed for players who are at least 12 years old. It's not recommended to use the standard soccer ball size for players below 12.
The soccer ball size 5 that's used in tournaments is tested by the board and FIFA Inspected or FIFA Approved balls are used for match play.
These balls weigh from 410 to 450 grams and are not recommended for young children because the muscles of kids are not strong enough to deal with the weight of this size.
It's important to note that FIFA Approved or FIFA Inspected balls usually come with a hefty price tag. That's why they're most commonly used by different leagues for professional matches.
Suitable Age: More than 12 years
Size: 27 to 28 inches circumference
Why Does an Old Soccer Ball Appear Bigger than the New Soccer Ball?
The threads of a soccer ball are stretched by the air pressure inside when the ball is used frequently. Interestingly a newer soccer ball can appear up to 20 percent smaller than an old soccer ball.
The expansion of a soccer ball also depends upon the quality of the material and the same ball becomes a bit bigger with time.
What is the Right Air Pressure for a Soccer Ball?
According to the FIFA (Fédération Internationale de Football Association) regulations, the right air pressure for a size 5 soccer ball must be somewhere between 8.5 to 15.6 psi (Pound Per Square Inch).
In international and national level matches each soccer ball is properly tested in order to make sure that they meet the FIFA regulations. However, the pressure varies depending upon the soccer ball size.
Most manufacturers mentioned the recommended air pressure for their soccer balls on the packaging. The optimal air pressure that's most commonly used for a soccer ball size 5 is 8.7 psi. You can use a pressure gauge to measure the exact air pressure in your soccer ball.
FIFA doesn't state rules for other size soccer balls but you can use the following chart to find the air pressure that works the best for all sizes.
| | |
| --- | --- |
| Soccer Ball Size | Recommended Air Pressure |
| Size 5 | 8.7 to 15.6 psi |
| Size 4 | 8.7 psi |
| Size 3 | 8.5 psi |
| Size 2 | 7 psi |
| Size 1 | 4 psi |
Soccer Ball Sizes and Air Pressure
What Are Air Pressure Effects on a Soccer Ball?
If the soccer ball of size 5 contains less than 8.5 psi of air pressure (or any other size with less than the recommended air pressure), it'll become too flat. Kicking a soccer ball with less pressure to pass to other players also becomes difficult.
On the other hand, if a ball contains more than recommended pressure then it'll become too stiff and bouncy. You'll find it difficult to control a ball with too much air pressure, especially while receiving a pass from other players.
That's why inflating a soccer ball with the recommended air pressure is critical.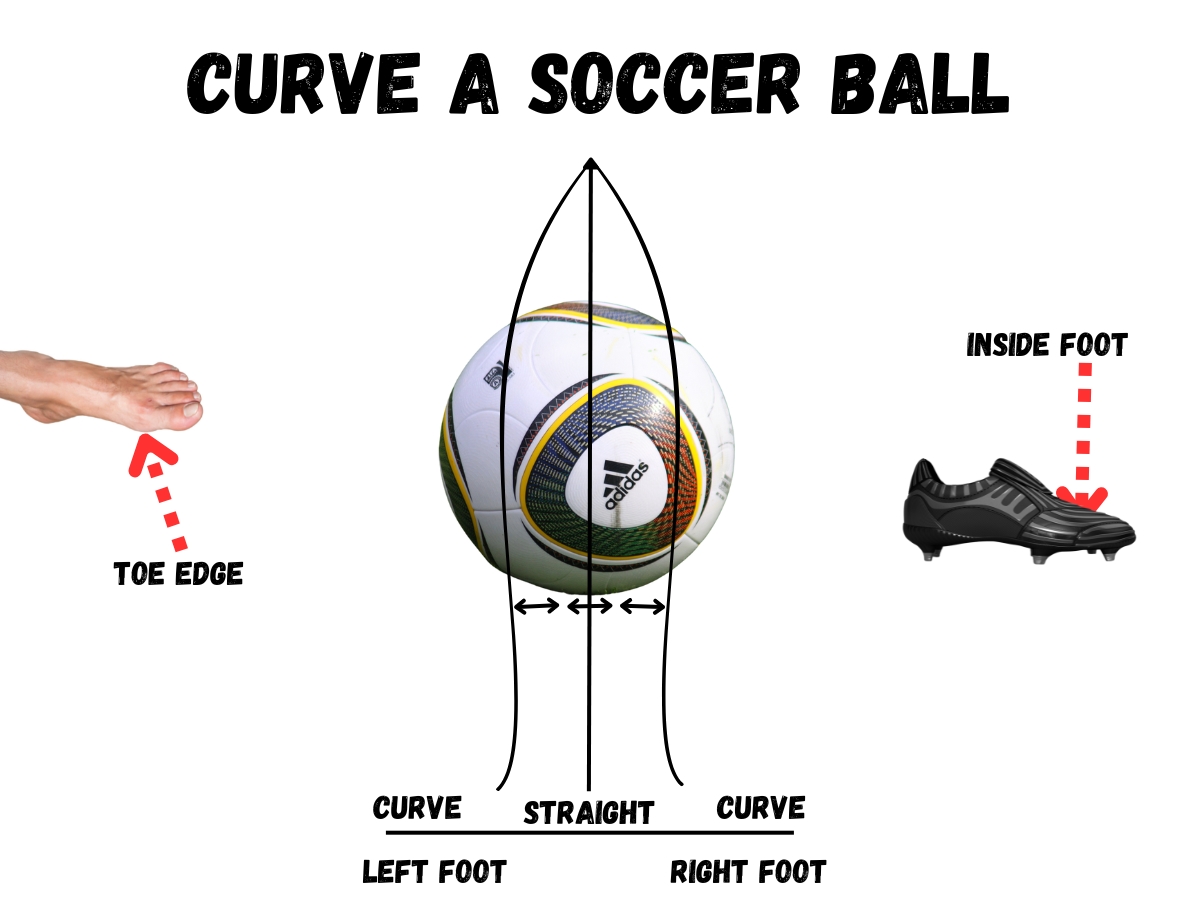 What Soccer Ball Size is Ideal for Kids in Middle Schools?
The soccer ball with size four is ideal for kids in middle school because it's specially designed for youth players (8 to 12 years of age). The recommended pressure for this ball is 8.5 to 8.7 psi as it has 25 to 26 inches of circumference.
Usually, players after middle school switch to the standard size soccer ball as they cross the age of 12 years.
Final Words
You need to be very careful while choosing a soccer ball, especially if you need to buy it for your kids. A ball with the right size will allow youngsters to practice and develop skills and most efficiently and effectively.
On the other hand, a too small or too big soccer ball will lead young players to develop bad skills and have unwanted consequences.
We hope this guide will help you understand everything you need to know about different soccer ball sizes and their intended purposes.