Soccer is a way of life in Spain. The country is home to one of the best leagues in world soccer, some of the greatest clubs in the history of the sport, and a host of the finest players to ever lace up a pair of cleats.
Soccer in Spain has a rich history that continues to write itself. From iconic World Cup moments to legendary franchise achievements, passion for the game runs deep among Spanish fans and players alike.
The main topics we'll cover include: 
The history and culture of the sport
The importance of soccer in Spain
Club soccer and the domestic game
The top teams in Spain
The Spanish national team
Soccer is Spains favorite sport and we'll discover why their amazing culture supports the game and the success it brings.
How Did Soccer Start In Spain?
Like with most countries, soccer was brought to Spain in the 1800s by immigrants, workers, and tradespeople from Great Britain. As a neighboring European country, it also became popular among Spanish students and sailors traveling through the United Kingdom.
Over time, official clubs were founded and leagues were formed, laying the foundations for the high-level professional game enjoyed by Spaniards for decades.
Spanish Soccer FAQs
Soccer in Spain
History
While it wasn't the first franchise to be founded, Recreativo de Huelva is the oldest surviving club in Spain. It was first established in 1889. Sevilla FC, which still participates in the La Liga Primera Division (Spanish first division), was founded shortly thereafter in 1890.
Seville was host to the first official soccer game in Spain, which occurred on March 8th, 1890. Sevilla FC defeated Recreativo de Huelva 2-0 on the day.
Interestingly, the majority of players on each team were British. Each side had only two Spanish players apiece.
The British influence on soccer in Spain is the main reason many of the big clubs have English words or English-style names. For example, Athletic Club (Athletic Bilbao), from Basque Country, has a very English name.
Over the next decade, several more clubs were established, including FC Barcelona in 1899. This legendary franchise was created in Catalonia, a unique autonomous community in Spain. The Football Association of Catalonia was the first official soccer federation in Spain and was responsible for organizing the first soccer competition in the country.
Following on from this, the Copa Del Rey (1903) was formed and served as the primary tournament in Spanish soccer until the League was established in 1928. Under the Royal Spanish Football Federation, professional soccer in Spain has been recognized by FIFA since 1913.
From here, the sport grew into the game we see today. Today, the Spanish league is a behemoth in world soccer. The two leading clubs, FC Barcelona ($4.76 billion) and Real Madrid ($4.75 billion) are the most valuable teams in the world.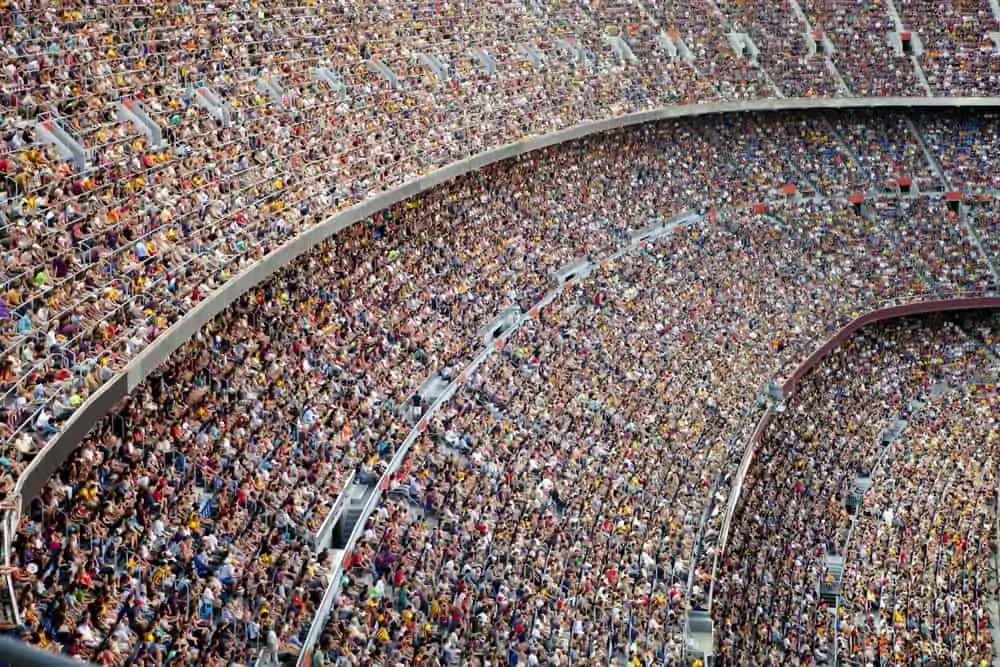 Importance of Soccer In Spain
Soccer is extremely important in Spain. It is the most loved sport in the country and has a religious-like following. As discussed, it has a rich history that dates back to the 19th century.
Is Soccer a Big Deal in Spain?
Soccer is most certainly a big deal in Spain. There are over a million soccer players registered with the Royal Spanish Football Federation (RFEF), demonstrating huge participation at a competitive level.
There are likely to be several million more participants at a recreational level. 
Soccer in Spain: Culture
Soccer is not only a major sport in Spain, but it is also a huge aspect of daily life and culture. No matter what part of Spain you're in, you can find soccer teams and fans. The teams proudly represent their regions and many carry a particular ethos regarding their youth structure, their style of play, and their relationship with fans.
While big teams like Real Madrid and FC Barcelona are supported nationwide, smaller clubs also have major followings from local fans. Generations of supporters follow the same team, with huge crowds attending live games.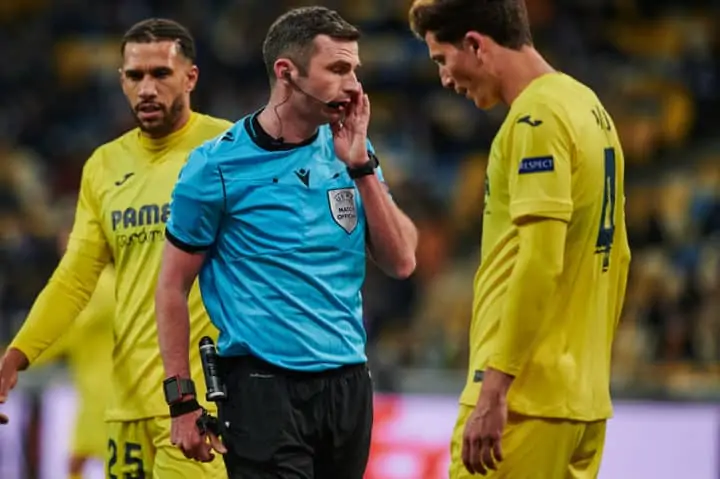 Half of the City Watch The Game
Take Villarreal for example. The city has a population of just over 50,000 people. However, the local team, Villareal CF, has competed consistently in the premier division of La Liga for the past 20 years.
Their stadium, Estadio de la Cerámica, has a capacity of 23,500, which is just shy of half of the city's population. 
They have also participated in the Uefa Champions League and became Europa League Champions in 2021 by defeating Manchester United in the final.
Spanish fans travel to games in droves. La Liga has the third-highest attendance of any soccer league worldwide (26,814 per game), following the English Premier League (38,168), and the Bundesliga (43,449). Games are broadcast night and day in Spanish bars and restaurants.
Spanish fans are known to voice their discontent if their team isn't performing. Some teams, like Real Madrid, FC Barcelona, Athletic Bilboa, and CA Osasuna, have "socios". Socios are exclusive clubs that are made up of a select number of fans who represent the fans.
While the 'socios' don't have much, if any, decision-making power, they have a relationship with their clubs and can communicate with them regarding various topics, like the transfer market. 
A live soccer game in Spain is a sight to behold. Fans sing, whistle, cheer, and boo, depending on the circumstances. They are among the most passionate in Europe.
Why Is Soccer So Important in Spanish Speaking Nations?
Spanish is the official language of 22 different nations, including 18 counties in the Americas. It's no coincidence that soccer is the main sport in almost all of them. The reason for this is quite simple.
Europeans flocked to the Americas in the 1800s and 1900s, bringing food, traditions, and hobbies. At that time, soccer was exploding in Europe. Immigrant workers brought the sport around the world and it became institutionalized.
Nowadays, many Spanish-speaking countries have high-level domestic teams as well as competitive international sides.
Soccer Teams In Spain
The entire soccer pyramid in Spain consists of 21,148 registered teams, both amateur and professional. La Liga is the top division and consists of 20 professional teams.
Segunda División is the second tier and consists of 22 professional teams. The third, fourth, and fifth divisions in Spain are semi-professional, while the rest are amateur regionals. 
Only eight different teams have one La Liga, the premier division in Spain:
| | | |
| --- | --- | --- |
| Rank | Team | Number of Championships |
| 1 | Real Madrid | 34 |
| 2 | FC Barcelona | 26 |
| 3 | Atlético Madrid | 11 |
| 4 | Athletic Bilbao | 8 |
| 5 | Valencia | 6 |
| 6 | Real Sociedad | 2 |
| 7 | Real Betis | 1 |
| 8 | Sevilla | 1 |
Number of Championships per Spanish Team
What Is Spain's Most Famous Soccer Team?
Although there are 400 in the Spanish professional and semi-professional pyramid, two clubs epitomize soccer in Spain: Real Madrid and FC Barcelona.
Real Madrid
Real Madrid is the most successful team in the history of Spain. They have won 34 La Liga titles, 19 Copa Del Reys, and 12 Supercopas. Los Blancos have also won the European Cups (Champions League) a record 13 times.
They were given the name "real", which is Spanish for "royal", in 1920 by King Alfonso XIII. This is the reason their logo contains a royal crown.
Their home stadium is the famous Santiago Bernabéu which is located in the downtown area of Madrid. They are known for their iconic all-white uniforms.
Santiago Bernabeu, after whom the stadium is named, spoke passionately about the club, earning his position as a legend of Real Madrid:
"The Real Madrid shirt is white. It can stain of mud, sweat and even of blood, but never of shame…Our titles give us our nobility."

Santiago Bernabeu
Some of their most notable alumni include:
Cristiano Ronaldo
Ronaldo Nazário
David Beckham
Raúl
Zinedine Zidane
Roberto Carlos
Karim Benzema
Sergio Ramos
Luka Modric
FC Barcelona
FC Barcelona is often regarded as the most popular soccer team in the world. Valued at $4.76 billion, it is the most valuable soccer franchise in the world.
FC Barcelona is the long-standing rival of Real Madrid and has enjoyed tremendous success since they were founded in 1899. FC Barcelona has amassed a staggering 26 La Liga titles, 21 Copa Del Reys, 13 Supercopas, and 5 European cups.
They play in the famous 99,000-seater Camp Nou. The club has become a major symbol of the Catalan people and culture. It operates under the famous motto: "més que un club", which means "more than a club".
El Classico
El Classico is the derby game played between Real Madrid and Barcelona. It is one of the most iconic matchups in world soccer and is famous for its fiery encounters.
There have been 249 El Classico games in history. Real Madrid has won 100, Barcelona has won 97, and there have been 52 draws. There is virtually nothing between both clubs.
Athletic Bilbao
In addition to the two major teams in Spain (and the world), Athletic Bilbao deserves an honorable mention. Not only have they won the fourth most La Liga titles, but they have also never been relegated. While these are notable and interesting achievements, the manner in which they accomplished these feats is even more impressive.
Athletic Bilbao is located in the Basque region between Spain and French. It is home to an indigenous ethnic community group. The Basque people typically consider themselves to be independent of both Spain and France and enjoy their own language and culture.
Athletic Bilbao has a club policy of only signing players that are native to or grew up playing soccer in the Basque Country.
Therefore, the team has competed exclusively with players from this small region since 1912.
International Soccer In Spain
The Spanish national team has been one of the best and most successful sides in recent decades. They have appeared in 16 out of 22 World Cups, having qualified for every tournament since 1978.
Spain has won the World Cup once, becoming one of only eight nations to become champions.
They defeated Germany in the final of the 2010 World Cup in South Africa during a period of dominance for Spanish soccer. Spain won back-to-back European Championships in 2008 and 2012, either side of their World Cup triumph.
This made them the only team in soccer history to hold three consecutive major international championships.
As of April 2022, Spain is ranked number 7 in the world. Their current head coach is Luis Enrique. Spain's all-time leading goalscorer is David Villa, with 59 international goals. Sergio Ramos is the most capped player, representing his country 180 times.
Interestingly, Ramos is also the 9th highest goalscorer for Spain, finding the back of the net 23 times from center back.
How To Play Soccer In Spain?
With over 21,000 registered clubs in the country, you can find somewhere to play competitive soccer in every corner of Spain. As the country's number one sport, there are also several recreational leagues and local parks where people enjoy a "kick about".
From schools to the workplace, there is no shortage of opportunities to play soccer in Spain.