Soccer and hockey are two separate games known worldwide, and each has its own nature, techniques, regulations, laws, fields, and fans. They have a long shared history, formed in the latter few decades of the nineteenth century. 
Both games are undoubtedly different in many aspects, but at the same time, they are more similar than you might think.
In this comparison, we will go through the key differences that set these two games apart (like the pitch, equipment, techniques, etc.), and we will break down the aspects in which these popular sports are similar.
And yes, the famous winter sport is pretty similar to soccer in many regards.
Differences Between Soccer and Hockey
When thinking about it, it's not very difficult to pick out one or two obvious differences between soccer and hockey. This is because both sports are different in essence.
Let us have a closer look at some of the obvious, as well as some not-so-obvious, differences between the two games.
Playing field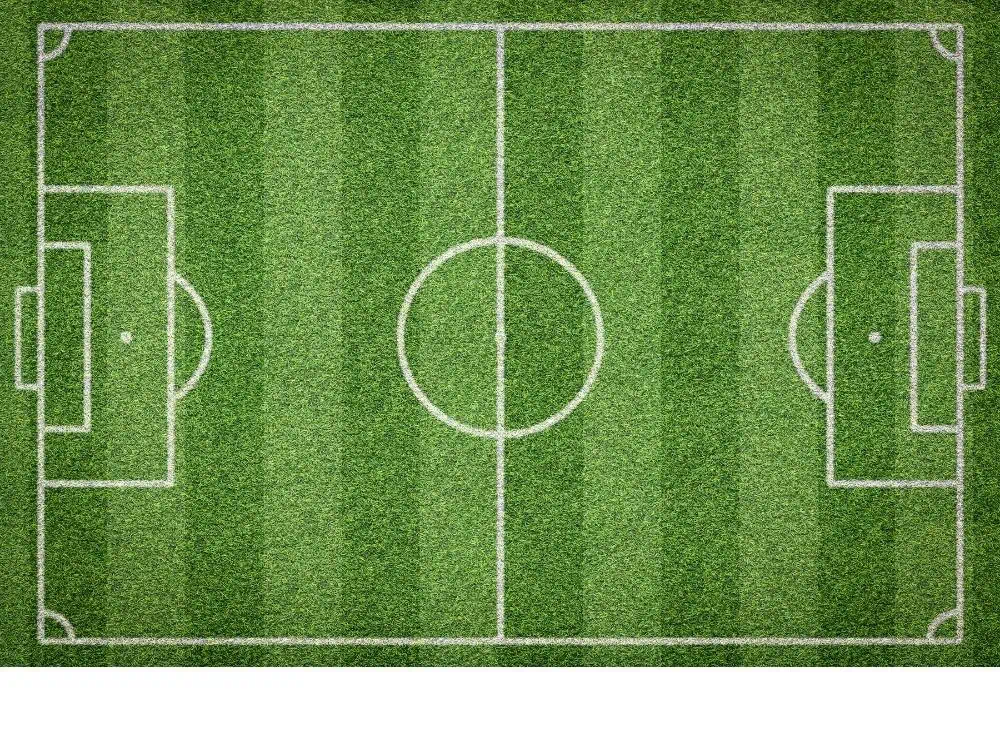 Soccer players play their game on a soccer field, which is rectangular, at least 50 yards wide, 100 yards long, and covered with grass or artificial turf.
Hockey, on the other hand, is played on an ice surface known as a skating rink, which is why it's most popular in areas where natural ice is available.
Artificial ice rinks have allowed indoor games to be played all year, though.
Game Equipment
Soccer balls come in a variety of designs, each with its own appearance and physical features, but they are always round. The Adidas Telstar popularised a black-and-white patterned spherical truncated icosahedron ball design, which has since become an icon of the sport.
A hockey puck is a disk used in a variety of sports and games that can be open or closed. They're made to do the same task as a ball in soccer — to score goals.
However, just like soccer players use their legs and feet to score, hockey players, use hockey sticks (also referred to as a pusher), which are originally made of wood but are now mostly made of carbon fibers and graphite.
To indicate the player's team, it should be completely white or black in color. The shape of the stick has an impact on how you play, and it all comes down to the personal preference of the player at the end of the day.
Techniques
There is a significant difference in both sports' gameplay techniques. To begin with, soccer players move the ball with their feet, whereas ice hockey players slide the puck along the ice rink using their hockey sticks.
When a player in soccer gets the ball, he or she can dribble, but this takes a lot of talent and skill.
But in hockey, the puck is passed and shot at high speeds, requiring the goalkeeper to be highly concentrated in order to stop it.
Required Strength
Soccer matches need a lot of jogging around the pitch, while hockey necessitates both body strength and skating stamina. Players in soccer need to sprint around the field for hours until the match ends.
Ice hockey players need to be skilled at maintaining their balance, skating, and passing the puck, which requires a high level of physical fitness and strength.
In short, due to the unusual field conditions and the usage of sticks to move the puck around the rink, as well as having to skate around in heavy protective gear, ice hockey calls for extra strength.
Offsides
Both soccer and hockey have offside regulations, but they are not the same. An offside occurs in soccer when a player, regardless of location on the field, receives the ball that was passed to them.
At the same time, they were past an imaginary line across the field where the last defending player from the opposing team is positioned (the last line of defense).
This prevents players from positioning themselves behind any defender and waiting for a teammate to pass them the ball, which would be an unfair advantage.
But in hockey, offsides occur when a player crosses the defending team's blue line ahead of the puck.
Hockey players often work around that by having one skate outside the zone and one inside, a legal position that allows them to cross the blue line without being labeled offside.
Referees
According to the rules, professional soccer has typically 1 referee and 2 assistant referees. In some games, a 4th or even 5th referee might be used to call the game. And the head referee is in charge of enforcing the game's laws and rules.
In hockey though, each game has 2 referees (umpires) and 2 linesmen assigned to it. This 'four official' system was first used on a trial basis in 1998-99 before being completely deployed in 2000.
Rules
Both games have different sets of rules. Soccer players love to bend the rules, so it's no surprise that the rules of football are officially called "laws" and not rules; it seems like someone was desperate to make the players follow them!
There are also a few laws. In soccer, just one official is allowed on the "pitch" or field, with two or three others allowed to stand around the sidelines, but no closer.
Hockey, on the other hand, has a lot more rules, which are simply referred to as 'rules.' Officials in hockey are allowed to be on the field of play.
Similarities
Now that the major differences between both sports are pretty clear, you may also be interested in knowing what these sports have in common.
This will not only open your mind about how soccer and hockey are similar, but it will also help you learn about soccer by watching hockey or to learn about hockey by watching soccer.
History
Both soccer and hockey have a shared history, with both being formed in the latter few decades of the nineteenth century. The two sports also share fundamental cultural and intellectual commonalities.
Team Orientation
Both sports emphasize teamwork. Outside of the team, there are almost no one-on-one matchups where singularity can be demonstrated. Although every team has skillful players who stand out among others, they still rely on the rest of the team to achieve success.
The only exception is soccer penalty kicks and hockey penalty shots and face-offs that are only individualistic.
Strategies
Another comparable aspect of both games is the strategy, such as the notions of passing, leading, attacking, and defending, as well as footwork and stickwork.
If you are a soccer player who enjoys watching hockey, the time you spend watching the game will be worthwhile since many of the tactics and strategies you'll learn will apply to the soccer field.
Scoring
Both soccer and hockey players have to score by getting the ball or puck into the net. Similarly to football, it is almost impossible to score a hockey goal from the corner.
Therefore, hockey players must pass the puck from the corner to their teammates who are in front of the goal, allowing them to shoot and score.
A similar tactic is used by soccer players. The player returns the ball to the attacking midfielder, who can either shoot from outside the 18-yard box or just cross the ball into the 18-yard box for a header goal.
Fouls
Fouls of various forms can be found in both sports. If executed perfectly, a great free kick in a soccer match is the same as a power play in a hockey match. And the Hockey equivalents of yellow and red cards in soccer are game misconducts/match penalties and majors.
In both games, a red card automatically carries a one-game ban, which can be extended.
Deceptive Moves
Deception is a significant aspect of both soccer and hockey. Hockey players use shoulder drops and fakes that are comparable to those used in soccer.
In both games, the deceptive technique is the same: they throw off the opposing defense players by making them think they're going for something they're not.
Soccer defenders and hockey defenders undoubtedly fall for similar fake techniques.