Reading Time:
5
minutes
Share the post "What Real Means in Soccer (5 Real Teams!)"
There are so many soccer teams with different names all over the globe. Names like City and United dominate the landscape, but another one is Real.
Most of the time, the word Real will be at the front of the team's name instead of after like United or City.
The word Real in English means "Royal" and teams that played in Spain with the Spanish King's support were allowed to put the word in their team name.
In this article, we will look at several things to do with the word Real, and these include:
Why are soccer teams called Real?
The first team to be called Real
How many teams have Real in their name?
Real Madrid is the most famous of all teams that have Real in its name and several others play in the same league as Real Madrid.
Let's see what other teams in world football have Real in the club's name.
The first soccer team to be called Real
As we can probably guess, the very first team to be called Real was Madrid.
Known as the Madrid Football Club when founded in 1902, it wasn't until 18 years later when King Alfonso XIII gave the club permission to use the word Real in its club title.
Since the name change, the club has seen unbridled success winning every trophy available to the club.
How many teams have Real in their name?
At the time of writing, five teams have Real in their name. 
These clubs are:
Real Madrid
Real Zaragoza
Real Betis
Real Salt Lake
Real Sociedad
Several teams have Real in their names and funnily enough, they are not all in Spain.
Although most are found in Spain and its lower divisions, a team in the United States has Real in its name. We will now delve a little deeper into these teams
Real Madrid
Easily the most well-known club in the world, not just Spain. The glamour club has won almost every trophy and done it with style. 
The club's trophy cabinet is seriously loaded with over 119 trophies won throughout its storied history. This type of trophy haul has many soccer fans labeling them as one of the greatest clubs ever.
Founded in 1902 and known simply as Madrid Football Club, after King Alfonso XIII granted the club to use Real in its name 18 years later, Real Madrid was born.
Having started their footballing journey at their home ground called Campo de O'Donnell in 1921, before making their way to what is now the mecca of football the Santiago Bernabeu in just 26 years. #
The Madrid-based club has called this home since the move in 1947. Having seen its fair share of success, the most successful period is arguably the 2000's and it was largely thanks to president Florentino Perez.
He was in charge of several high-profile signings, including Cristiano Ronaldo and Gareth Bale.
Other players include Luis Figo, Zinedine Zidane, and David Beckham. It is these types of high-caliber signings that earned Real the nickname the Galacticos.
The is for the specific era in which Real was at the peak of its powers and won every trophy available.
Numerous world record transfers and Real Madrid are never far away from each other. Huge signings include:
Luis Figo ( 62.5 million euros)
Cristiano Ronaldo (94 million euros)
Zinedine Zidane ( 77.5 million euros)
Gareth Bale (100 million euros)
The era of the galacticos was in full throttle as the club was widely known for its huge, flashy signings and its ability to win every trophy that was on offer.
Unfortunately, when a club spends as much as Real Madrid does, debt isn't far away.
In 2010, the club announced to the world that it had a crippling debt to the tune of 659.9 million euros.
Because of its loyal and passionate supporters, the club was able to stay afloat due to the City buying its training ground for 480 million euros which are sensational.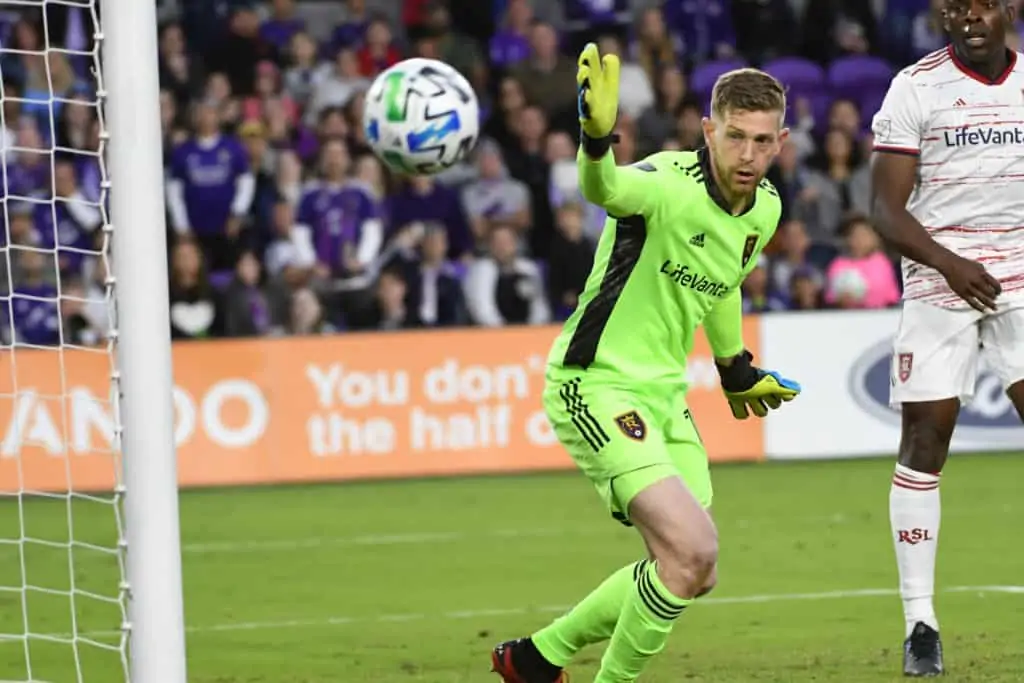 Real Salt Lake
The only team outside of Spain! Real Salt Lake was an expansion club of the MLS in 2004 and currently plays in the Western Conference.
The club has a few honors to its name. It was runners-up in the CONCACAF Champions League, in 2009 they won the MLS Cup and were runners-up four years later.
Real Sociedad
Now we have Real Sociedad. It is known as La Real when it was founded in 1909 and is one of the most respected and oldest clubs in Spain.
It has seen some success with two league titles and Copa del Rey cups to its name.
Based in San Sebastian, Sociedad plays at Anoeta which has an athletics track around the pitch and although it seems rather dangerous, the club has called the Estadio Anoeta home since 1993.
The club lost the league title to Real Madrid in 2003 on the second to last game after a 3-2 loss to Celta de Vigo as Real Madrid won the title by two points.
Real Betis
Since its inception in 1907, Real Betis have always been known as the second team in Sevilla.
It is perhaps one of the fiercest rivalries in world football. The battles between Real Betis and Sevilla FC have even surpassed that of El Clasico involving Barcelona and Real Madrid.
Not glittered with trophies like Real Madrid, but in 1935, the club did win the La Liga title as well as two Copa del Rey wins in 1977 and 2005.
Real Zaragoza
Real Zaragoza has spent most of its life in the Spanish topflight after being founded in 1932.
Although the club has not won a La Liga title, it does have six Copa del Rey titles and a UEFA Cup Winners Cup that it lifted in 1995.
Sources:
Share the post "What Real Means in Soccer (5 Real Teams!)"
Joel is a seasoned soccer journalist and analyst with many years of experience in the field. Joel specializes in game analysis, player profiles, transfer news, and has a keen eye for the tactical nuances of the game. He played at various levels in the game and coached teams - he is happy to share his insight with you.