Becoming a professional soccer player in Europe takes much more than passion — skill, support, commitment, connections, knowledge, opportunities, and a little luck. 
But that doesn't mean you can never become a European pro player. You can take active steps to increase your odds and make yourself stand out among your competitors.
So, if you're looking for practical ways to pursue your pro soccer dream, keep reading!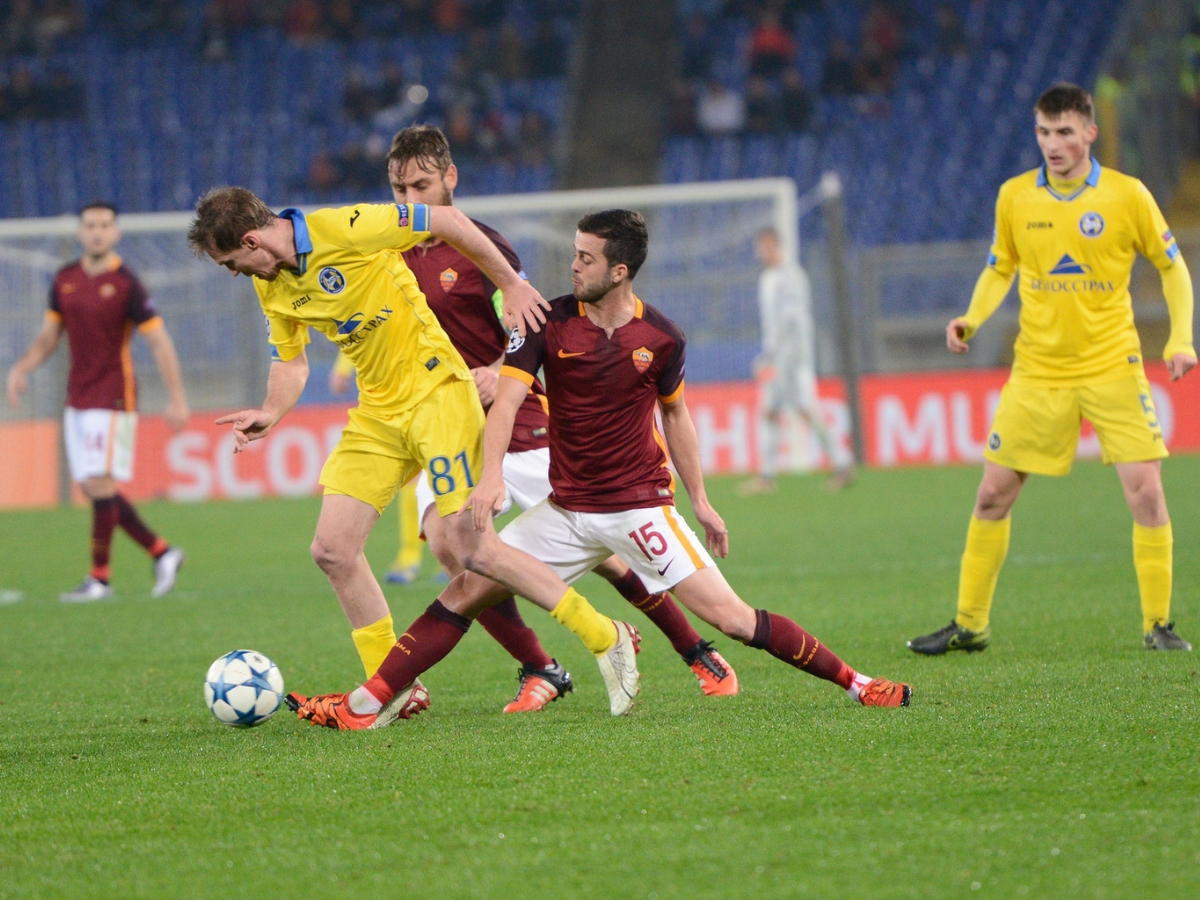 Commitment is Key
First, becoming a professional soccer player is easier said than done. The road to the professional soccer world is long and full of challenges and hardships.
If you are interested in becoming a pro soccer player, you should be prepared to give up everything else in your life for soccer. 
Enjoy playing different sports, learning new languages, taking dance classes, or engaging in any other activity. To be a pro player, you must sacrifice all of these things and devote that time to soccer.
That is why becoming a professional player is a decision. The decision to dedicate yourself to soccer at the expense of everything else: family, friends, and academic life.
Becoming a pro player means taking this decision, even though you are aware that things may go wrong, and agreeing to take the risk nevertheless.
Setting Goals
Set a goal for yourself and commit to achieving it; this is the only way to survive if you plan to take soccer as your career.
You should be careful, though, as too much pressure on yourself to go pro can negatively impact your performance and hinder you from reaching your goal. Going pro takes a lot of time.
Dream big, enjoy the journey without expecting too much and take each day as it comes. Remember that slight daily improvement adds to significant gains over months and years.
Find The Best Soccer Club
Try to join the best youth team. If it means extra traveling time to play on a more reputable team that competes against the finest teams in your area, go for it.
To make it as a pro soccer player, you must play against the best and become one of the top players among them.
You want to play in a professional team's youth academy because you'll have access to professional coaches and will be funneled into the first team.
Most professional European teams excel in developing young potential into first-team players.
They see young talents as potential investments. Play well and become the top player on your under 12's team, and you'll be promoted to the under 14's team.
This pattern continues until you are a teenager training with the first team.
Local Clubs Vs. Federated Leagues
There's a big difference between local clubs that compete in private leagues and those that compete in federated leagues. 
A private league is a competition in which only private clubs compete. Private clubs are essentially teams for which participants pay to play soccer. These teams usually participate in games paid for by sponsors or by them. 
These tournaments are just recreational and have no interest in forming and training youth to become professional players. You can learn a lot and progress as a player in such clubs, but it's a waste of time if you want to play professionally.
On the other hand, federated clubs and leagues are the best for those who want to pursue their professional dreams. These clubs aim to develop the best future professional soccer players. Players cannot pay to play there; they earn their place through hard work and have everything paid for them. 
Every major club will have an academy team where you can try out for a position.  It's profitable to them since they build a strong foundation of future young players who can either play for their teams or be sold for millions. Barcelona's "La Masia" and Real Madrid's "La Fabrica" are great examples. 
Start at a Young Age
Out there in Europe, you'll find many soccer academies that are willing to help young players accelerate their careers.
There's a good reason why professional soccer clubs seek young players. It's because they become much more adapted to the system of the club as they grow older. By doing so, clubs ensure that they grasp more of the style of the club to be ready to move to the senior team.
Mason Greenwood, Marcus Rashford, Phil Foden, and more are all examples of players that have developed in their club before moving to the senior team. 
It's recommended that you start as a beginner at the age of 4-6 if possible. To be honest, if you're 20 years old and just getting started in soccer, you're probably too late. In some areas where the game is even more competitive, even starting at the age of 15 can be too late.
So, it's critical that you are honest with yourself about whether you're still young enough to pursue a professional soccer career.
Get Scouted
Players across the globe face challenges when it comes to becoming noticed. If scouts don't see you, no matter how long and hard you train, it's as if you do not exist to them. This doesn't mean your hard training doesn't matter at all. In fact, it matters quite a lot.
The point is, you want to create your own opportunities rather than just sitting there and waiting to get scouted. Go find scouts yourself, which can exist at big tournaments and academy games.
Football is one of the most popular sports in the world, and you never know who is looking at you. You may not realize that regular-looking folks are roaming around football fields wearing big contacts.
Just because someone isn't a certified scout, it doesn't imply they don't know professional coaches who take their opinion into consideration.
Apply For Scholarships
Some European countries offer scholarship programs for athletes. If you think you're an impressive soccer player, apply for these scholarships. And the best-case scenario is to be recommended for a professional soccer club.
Make Relationships
The world of soccer is ruled by influence; the more individuals you know, the better your prospects of becoming a professional player are. The more individuals you know that are involved in soccer in your area, the bigger your chances of getting scouted.
Be friendly and avoid introverted behavior. Be eager to meet new people in order to get new opportunities. Every time you train with a new coach, introduce yourself, chat a little about him and about your position.
You'll notice that you'll gain a lot of clout among these folks pretty quickly that way.
Agents
If you've played soccer for a team at a good level, there usually are sports agents with contacts that will open doors for you.
Agents are a standard part of the soccer world, and even though they take a commission from your salary, they can help you earn more at contract renewals and sponsorships.
For an agent to take you on, they either need to see you in action or you need to have video footage of you playing. If you don't have videos, get the footage from the team if they have recorded games or get someone else to film you. This can make your career.
Get more than one recorded game of you playing, so they can see your skills. Plus, a complete game is better than clips. An awesome edited video of you playing soccer on YouTube can get your name out there!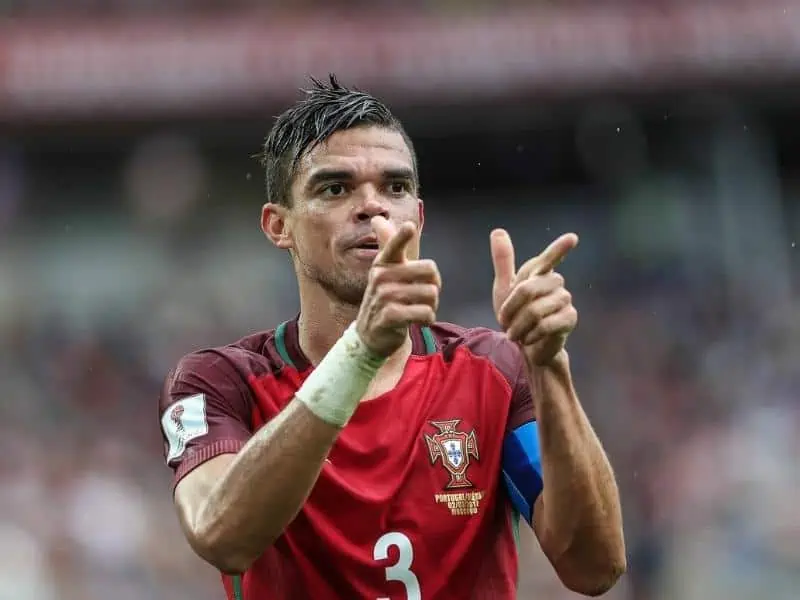 Move To Europe
If you're over 18 and want to make it as a professional player in Europe, but you don't have any connections, you can take an extended summer vacation and go to the try-out.
The summer seasons are when teams are looking for players, so that's the best time to go. Although you'll initially be on a holiday visa, that can quickly change if accepted.
Do your homework before you go. Find out which country you'd like to go to – have a top three list and start at your preferred choice.
Get in touch with the teams a few months before you are looking to travel to see if you can try out with them. Do this with a few teams because it could be a day or weeks before you hear from them – plus, not every player is fit for a team.
Keep on going until you get a break. Aim high but be realistic.
Back to the initial point, if you're committed, you'll make it. That dedication and determination will make you a pro player in Europe.