Soccer referees sometimes get a hard time on the field with 22 testosterone-fueled players. Is their salary enough for their role?
Their job seems simple and enjoyable, although you need to keep level-headed during the heated moments. Players, managers, and fans rarely give plaudits to the referee. Is it worth it?
When you see the salary the referees earn, it could be a potential career for you. We will take a look at the figures from around the world.
How Much Do Soccer Referees Get Paid?
The salary for a referee ranges from $27 to $50 per youth game. The MLS pays $900 per game; Spain has the highest-paid referees. They get $6,354 per game!
During the financial year ending March 2018, United States Soccer generated under three million dollars in referee registration and affiliation fees.
The only sector that generated greater registration and affiliation revenues was youth football in the United States.
That figure did not change from the 2017 financial year and will be in the same region when the latest financial statements are published online.
Now that we know how many referees contribute to United States Soccer, in monetary terms, it might be prudent to establish what they get.
United States Soccer spends about 4.5 million dollars on its referee program, compared to the money it spends on the management and the national team players. 
Major League Soccer Referee's Salary
United States Soccer spends about 21 million dollars on management and about 71 million dollars on the national teams.
There's been a considerable debate around equality between men's and women's games in the United States.
Perhaps the more pertinent discussion needs to center on the compensation of referees operating in the United States – and elsewhere in the world. As of 2019, United States Soccer's 15 refereeing grades.
We say because we're excluding the beach and indoor referee grades. The top four levels are of particular interest to those reading this article. 
So, we've already established that United States Soccer's a restricted budget for its referee program. Still, we'll learn just how thankless a job can be, even for those operating at the top level.
Referee Pay
Soccer Mom reports that the most qualified referees in the MLS only earn nearly $900 per game. It's also revealed that the most qualified assistant referees earn nearly $500 per game.
It reports fourth officials operating at the top level only make about $300 per game.
These figures are confirmed by Sapling, who highlights that the rates for soccer referees experience a meaningful increase during the play-off stages of the MLS.
It's also worth noting that the better-performing referees will most likely get additional earning opportunities during that phase of the MLS season. 
Referee Salary MLS Chart
| | |
| --- | --- |
| Game | Referee Salary |
| MLS League | $900 |
| MLS Playoffs | $1000 |
| MLS Playoffs – 2 phase | $1200 |
| MLS Final | $1500 |
MLS Play-offs Salary
The figure for play-off referees is near $1,000 per game. That would apply to the first two phases of the play-off campaign. That figure increases to 1,200 dollars for the later stages of the play-off campaign.
The figure is increased once again for the MLS Cup game, which pays referees about $1,500. During the MLS season, soccer referees are also subjected to intense scrutiny and rated their performances.
The top five performing referees in the MLS earn near 1, 500 dollars each.
Those figures get lower in the referee levels. Another important consideration is that many soccer referees operating in the United States are not on salaries or retainers.
Pay as you Ref
Referees only get compensated for the matches that they officiate. That's not at all unique to United States soccer, though.
Most of the referees operating in Europe's big leagues – more lucrative than United States soccer – put their referees through the same level of uncertainty.
When you then consider the level of scrutiny they subject referees too, both at the stadium and on the television set, it then forces one to question whether the trouble is worth it for the best soccer referees out there.
The jury's also out on the impact this will have on the integrity of the game in the short and long term, in poorer leagues where a few extra bucks for two dodgy decisions will guarantee food on the table for your family.
European Referee Salary per Game
| | |
| --- | --- |
| League | Salary per game |
| La Liga – Spain | $6,354 |
| Bundesliga – Germany | $3,851 |
| Seria A – Italy | $3,667 |
| Ligue 1 – France | $2.934 |
| NOS – Portugal | $1,222 |
| Premier League – England | $1,833 |
| Champions League – Europe | $855-$6,724 |
Soccer referees officiating in Spain are more valued than they're in other parts of the world to the salary stats from Goal.com.
Soccer Referee Pay FAQ
How Much Do La Liga Referees Get Paid?
Those who secure the opportunity to officiate in Spanish soccer earn about $6,354 per game. We're not claiming that this is the reason for the higher rate in Spain. Still, for anybody who's followed Spanish soccer, the referee's role of "protecting players" is a little more valuable than elsewhere in Europe.
How Much Do Bundesliga Referees Get Paid?
Soccer referees operating in Germany earn around $3,851 per game.
How Much Do Serie A Referees Get Paid?
Soccer referees operating in Italy earn in the region of $3,667.
How Much Do Ligue 1 Referees Get Paid?
Soccer referees operating in France earn around $2,934 per game.
How Much do Premier League Referees Get Paid?
This might surprise some, but referees operating out of England do not earn a considerable amount per game and rank low by European standards.
However, there's a caveat here. The soccer referees in England get a yearly retainer. That is something quite unique to England. Soccer referees operating in England get paid $1,833 per game.

Soccer Blade
How Much Do Liga NOS Referees Get Paid?
Soccer referees operating out of Portugal earn nearly just $1,222 per game. That's without a yearly retainer either, which's low for a league with quite some stature in Europe.
How Much Do Champions League Referees Get Paid?
Not that much more than the big leagues in Europe. The top Champions League soccer referees earn about $6,724. There are three tiers of referees operating on European soccer nights.
The rate per game we mentioned above is reserved for those operating within the elite group of European soccer referees.
The tier below them gets paid $4,645 per game. The soccer referees operating on the lowest Champions League tier earn about $855 per game, which's MLS referee salary territory.
Youth Soccer Referee Salary
| | | |
| --- | --- | --- |
| Age | Referee Salary | Assistant Salary |
| under 19 | $50 | $32 |
| Under 16 | $50 | $32 |
| Under 14 | $38 | $20 |
| Under 12 | $32 | $16 |
| Under 10 | $27 | $14 |
| Under 8 | $27 | n/a |
The figures from Bry Soccer could be different in your region, but it's a good guide to get an idea.
Pay & Referee's Performance
Now that we've established how little most professional soccer referees earn, it would be prudent for authorities to test this impact on overall performance.
Consider the level of scrutiny that the top professional referees are subjected to, whether in broadcast studios or on the armchair in your lounge.
Few people interrogate this matter at length, but a study at Citeseerx carried out some great research; On average, a professional soccer league season lasts about ten months. Sometimes longer when continental competitions are taken into account.
As soccer referees get paid per game they officiate, some secure short-term contracts, depending on their status and region.
We also know that soccer referees always seem to dominate the discourse, regardless of the impact that they've had on the game. It's a universal disease!
One can only wonder if the improvement of referee's employment terms would improve the standard of officiating, or do most soccer referees do this for the love of the game anyway?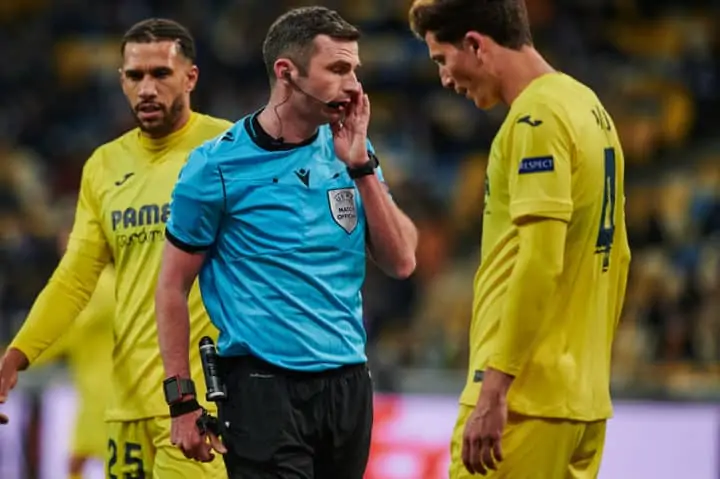 Soccer Refereeing Facts: 1997-2009
Referees officiated 11,184 soccer matches in England's top two soccer tiers.
Most of the matches officiated were in the second tier of English soccer. There are more teams in that league.
Most of the top soccer referees in England were introduced to salaried contracts (yearly retainers) in 2001. That trend continues for the entire period under review.
Some salaried soccer referees are expected to officiate in the second tier of English soccer during the period under review.
Of the 168 referees on the roster during the period under review, 45 expect to officiate soccer matches in both the top two tiers of English soccer.
Referees Salaries – The Verdict
There's compelling evidence to suggest that the standard of refereeing in the top tier of English soccer improved after introducing salaried contracts for soccer referees in that country.
Any structured salary and pay increase get better output from the workers.
It's satisfying and rewarding to get more than you expected. Whether it's for the love of the game or the rate of salary paid to referees, it's encouraging to see what a referee gets paid.
One or two days a week of actual refereeing does not sound too bad for a salary! For more useful guides, see the articles below or visit our home page.