In late 2020, details about the contract between soccer superstar Lionel Messi and his former club were leaked to the press.
At the time, Barcelona had paid Messi over 550 million euros since 2017, which worked out to €4 million per goal.
Considering the exchange rate in November 2021, Messi earns $4.6 million each time he defeats a goalkeeper, which happens quite often, but that is not really how professional soccer players are paid.
Each soccer game is expected to have a numerical outcome. We know that the side that scores the most goals wins, so we can easily infer that goals are extremely important in a beautiful game.
It stands to reason that a club manager wants to ensure top-scoring players are paid well so they can continue scoring, but even Messi's base salary is not based on this assumption.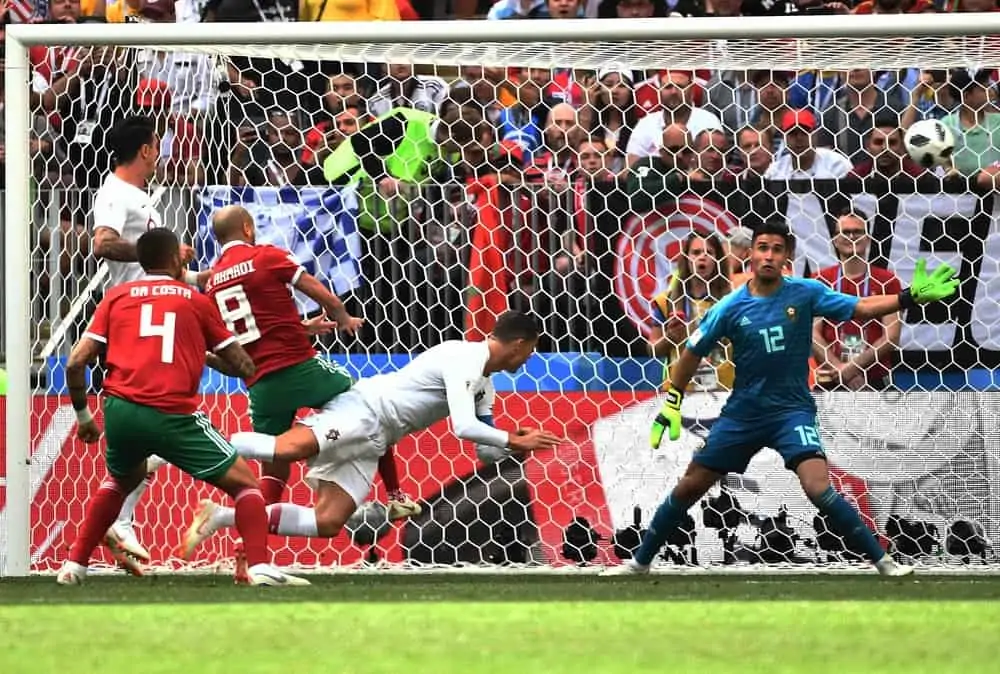 How much should soccer players be paid per goal?
In 2016, before negotiating his final contract with Barcelona FC, Messi was paid about €42 million for a Spanish League season during which he scored 41 goals in 49 games.
That works to a little over a million euros per goal in the Liga Santander alone; we are not considering the UEFA Champions League.
Professional soccer players do not get paid for each goal they score. In Messi's case, we are doing quick math on a paper napkin to estimate his value as one of the best soccer players in history.
Like the rest of his teammates, he is paid for the following:
* Playing fair.
* Playing by the rules.
* Helping his teammates score.
* Preventing his opponents from scoring.
* Giving 100% on the pitch.
* Making fans happy.
The points above are universal expectations of all soccer players at any level. They apply even if you are the goalkeeper of a youth team or the sole striker in a friendly five-on-five game.
A legal version of the points above is invariably spelled out on the contracts of professional players.
What About Bonuses Paid Per Goal?
In soccer, some positions do not give players too many opportunities to score. Goalkeepers obviously come to mind in this regard, but what about full-backs?
Even if a team's strategy is to take advantage of defenders who can speedily escape down the wings, chances are that their offensive plays will be limited to crosses into the box and assists.
A defensive midfielder may even have fewer chances to score goals if he or she is expected to recover the ball and make plays for the strikers.
Players at the center-back and sweeper positions are more likely to score goals. Spanish defender Sergio Ramos of Real Madrid is extremely skilled with headers, and you often see him taking up spots during corner kicks;
He is an outlier in the sense that he frequently scores despite playing behind midfielders. Ramos, however, played under a contract that incentivized him each time he scored.
Monetary bonuses paid per goal are part of a fairly recent practice adopted by top soccer clubs. Messi enjoyed such incentives at Barcelona, and he hit them quite often.
We don't know if Messi has such incentives at Paris-Saint Germain because that contract has not leaked, at least not yet, but it is easy to assume he does.
There is, however, one Premier League player whose goal-scoring bonus payments are known in 2021.
How Much Can Soccer Players Earn Per Bonus Goals?
Roberto Firmino Barbosa de Oliveira is the kind of player who makes goalkeepers nervous each time he comes near the box.
Even though Firmino's position at Liverpool is attacking midfielder, he plays more like an opportunistic striker who simply knows what to do in order to make the ball sail under the goalposts.
With more than 70 goals scored since signing with Liverpool in 2015, Firmino has some clear monetary incentives to continue scoring:
At the beginning of the season, the first five goals scored by Firmino pay £25,000. We are talking about more than $30K as of November 2021.Once
Firmino scores the sixth goal of the season, he gets £45,000 each.
The 11th goal will be rewarded with £65,000.
The 16th goal will be rewarded with £85,000.
Once Firmino hits 20 goals in the season, he will be paid £100,000. That works out to $134,000 per goal.
If you are wondering whether Firmino has reached the 20-goal bonus level, you should know that he did so during the 2017-2018 season.
Firmino is one of the few players whose juicy bonus structures for scoring goals are publicly known.
Sports agents who represent soccer stars such as Ronaldo, who recently returned to Manchester United, have explained that their clients are sometimes offered bonuses for scoring in specific derby games;
for example, Ronaldo is rumored to have earned hefty bonuses scoring against Barcelona while he was signed with Real Madrid.
Paying Soccer Players Per Goal is Unusual
There is no question that professional soccer is big business at the club level, but few clubs have the kind of cash to pay goal bonuses such as the one Liverpool offers to Firmino.
Look at Marta Vieira da Silva, who currently plays with the Orlando Pride of the U.S. Women's Soccer League. Marta's salary is $400,000 per season, and she has scored 27 goals since signing with the club in 2017.
The Pride's finances would not allow her to get bonuses such as the ones offered to Firmino.
Speaking of Marta, we are talking about a forward who has scored 286 goals during her club career, and more than 110 with the Women's National Team of her native Brazil.
Women's Soccer
There are many talented soccer pros around the world who specialize in scoring, but few of them get personal goal bonuses. Marta should definitely get bonuses because she is a scoring machine;
Unfortunately, women's soccer would need to get more attention from the public before this happens.
Team bonuses are more commonly offered in the world of professional soccer. In leagues where the tournament format includes playoffs and grand finals, each player would be paid a bonus when the club makes it to a certain stage;
This is the case in the Liga MX of Mexico, and this bonus would be higher when derby games such as America-Monterrey sell out of the stadium.
Soccer is a team sport, so it makes sense to distribute bonuses evenly for the benefit of all players.
Sources