Reading Time:
7
minutes
Joining a soccer team can be challenging, but it doesn't have to be. With the right approach and some insider tips from those who know what they're talking about, you'll find joining a soccer team easy!
The first step in joining your local adult league is finding out if any teams are available near you. You can do this by checking websites or calling up your local parks department.
If there's nothing available where you live just yet, don't give up hope because sometimes these things take time to organize! This article will teach you all about joining a soccer team!
Here are some of the key points that I will cover:
When is the best time to join a soccer team?
What are the requirements of joining a soccer team?
Is there a fee for joining a team?
I have all the information you need to join a soccer team!
How do I join a soccer team?
If you want to play for your high school soccer team, first enroll in the school. If you are not currently registered, you may be able to attend on a sports scholarship if your grades and athletic ability qualify.
If this is the case, contact the coach of your desired high school's team as soon as possible (the school's main office probably has a contact number.
Right after enrolling, go try out for the team! The coach will tell if you have potential and decide whether or not you'll play on the team for real.
If you're not currently enrolled in a school, ask around at local schools to see if you can try out for their team. There's no rule saying you must attend the same high school as your teammates!
Soccer Camps and Friends
If you live far away from any schools, there are plenty of open soccer leagues where you can join and play with others on teams. This is an easy way to meet people, make friends, and play soccer.
There are also plenty of camps that you can attend to better your skills. If you're very serious about soccer, it would be a good idea to try out for the camp's team if they have one!
Once you've found a soccer team in your area, look at their website or call them to find out what skill level they expect from their players.
Some leagues only allow people with advanced skills, while other teams are more beginner-friendly!
Register For a Team
The last step is attending an informational meeting and filling out your registration forms.
The team you're interested in joining should have scheduled one for you, but if they haven't already done so, you can always check their website or call them to find out when and where it will be.
If there are no schools or leagues nearby, consider starting your own! Use word of mouth or social media to spread the message.
You can host small scrimmages with nearby teams in the area and work out the kinks before taking them more seriously.
If you still can't find a team, don't give up hope just yet!
The Internet has many ways to meet people in soccer, including groups on Facebook or other social media platforms.
When is the best time to join a soccer team?
The best time to join a soccer team is during the summer. This is because recreational leagues typically only run in the summer, so if you want to play adult soccer, this will give you one of your best options!
You can also check with local schools and community centers.
There are generally two seasons for recreational adult leagues: fall/spring and winter. Since many recreational teams fill up quickly, summer is probably your best bet for getting on the team you want.
You can also check with local schools and community centers.
requirements of joining a soccer team
You should be at least four years old to join a soccer team. To play in an older age group, you must turn in the allowed age by September 1st of that year.
You must have shin guards and cleats/soft rubber molded cleats for practice, but metal cleats are not allowed.
You don't need any prior experience to join a team, but you should understand the basics of soccer.
You will be required to attend practices three times per week and games on Saturday or Sunday.
If you cannot make the game, keep in mind that your schedule might change at any time depending on what is happening with other players' schedules for the team.
Can anyone join a team?
Yes, pretty much anyone can join a team! There aren't any other requirements besides having the right equipment and knowing how to play.
Is there a fee for joining a team?
Some teams charge an upfront registration fee, while others make you pay it after receiving your league payment!
Either way, this will usually be covered in your informational meeting or registration form.
Are there any age limits for joining a soccer team?
There are no age limits for joining a soccer team, but players must be the right age to join leagues. For ages seven to 12, you can play on youth teams.
The United States Youth Soccer Association is the governing body for youth soccer leagues nationwide. The USYSA offers different age divisions for boys and girls, including U-11 to U-19.
For ages 13 to 18, you can play on high school soccer teams or club teams. Soccer clubs are independent organizations that organize players according to ability.
Some clubs have competitive teams at multiple levels, while other clubs may focus on recreational play. For ages 19 and up, you can play for a college soccer team. The National Collegiate Athletic Association organizes college soccer.
Like high school teams, college teams have competitive squads at all levels and club teams.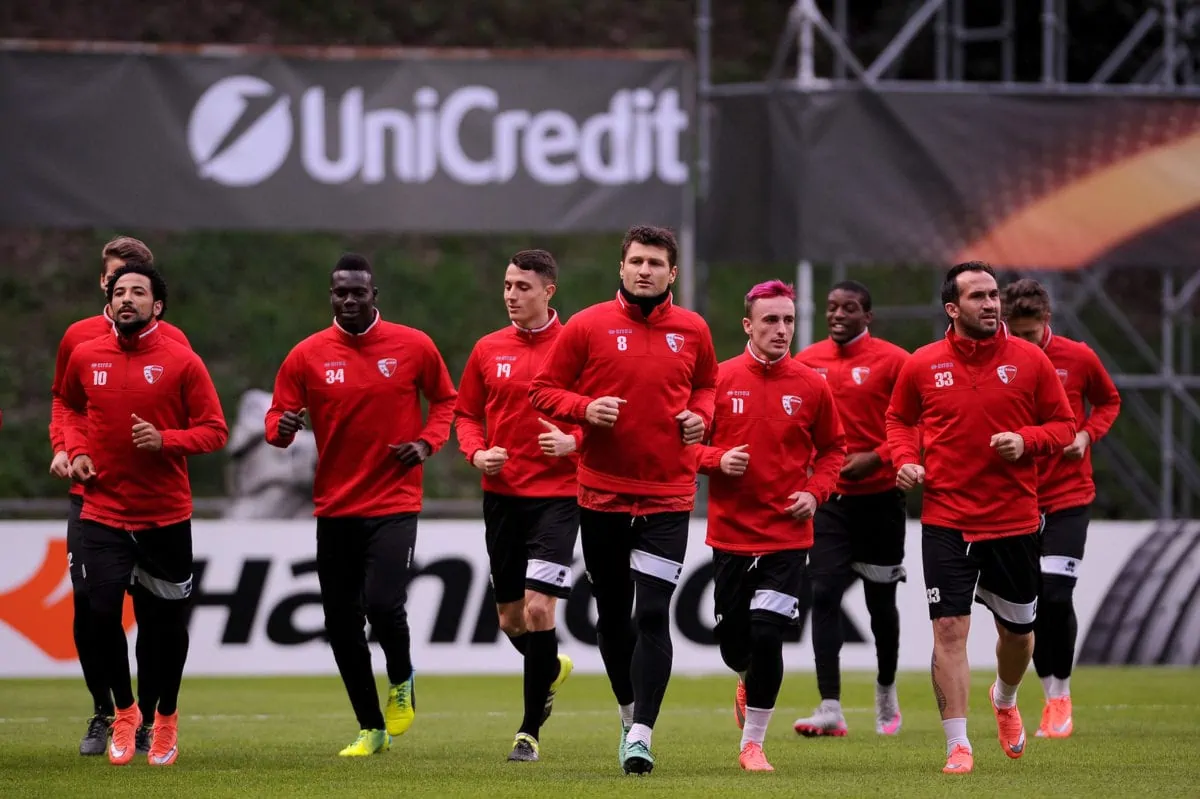 Is joining a soccer team expensive?
Joining a soccer team can be expensive for parents in the United States. Every state has a different organization regulating youth sports, and each state sets fees to join a soccer team.
Some teams have partial sponsors from local businesses to cover some of the costs of being on the team, but others have to rely mostly on their parents' money.
What time commitment do I need?
Most teams have games one day a week, or on the weekends, so you'll want to make sure your schedule can accommodate it.
However, if you are looking for something more casual, plenty of opportunities only require one day a month!
What are some other ways besides joining teams?
If joining an organized team isn't suitable for you but playing soccer is a priority, you can always look into playing in a local park or at your school!
Most parks have open sign-up periods where anyone can join for one day of fun soccer.
On the other hand, many schools host after-school activities targeted towards younger students and beginner skills!
What if I have never played soccer before?
If this will be your first time playing organized soccer, don't worry about it too much! Most teams are a good mix of experienced and beginner players, so there is usually someone at your skill level to play with!
Just be sure that you are ready for a slightly more competitive game than your usual park or school pick-up games.
Do you need a Soccer agent to join a soccer team?
A soccer agent isn't required to join a league, but it might help you in the long run!
An agent will know all the opportunities available in your area and can be super helpful when looking for one that fits your needs.
If you are interested, do some research on local agents with connections to different leagues or teams in your area.
Do academy players get paid?
Academy players are paid, but it's usually not their primary source of income. Most professional soccer teams have academies to support the development and growth of young talent around the world!
Players will typically receive a monthly salary that covers all of their living expenses throughout the year if they meet some requirements.
This allows them to focus on their training and development without worrying about the costs of food or bills.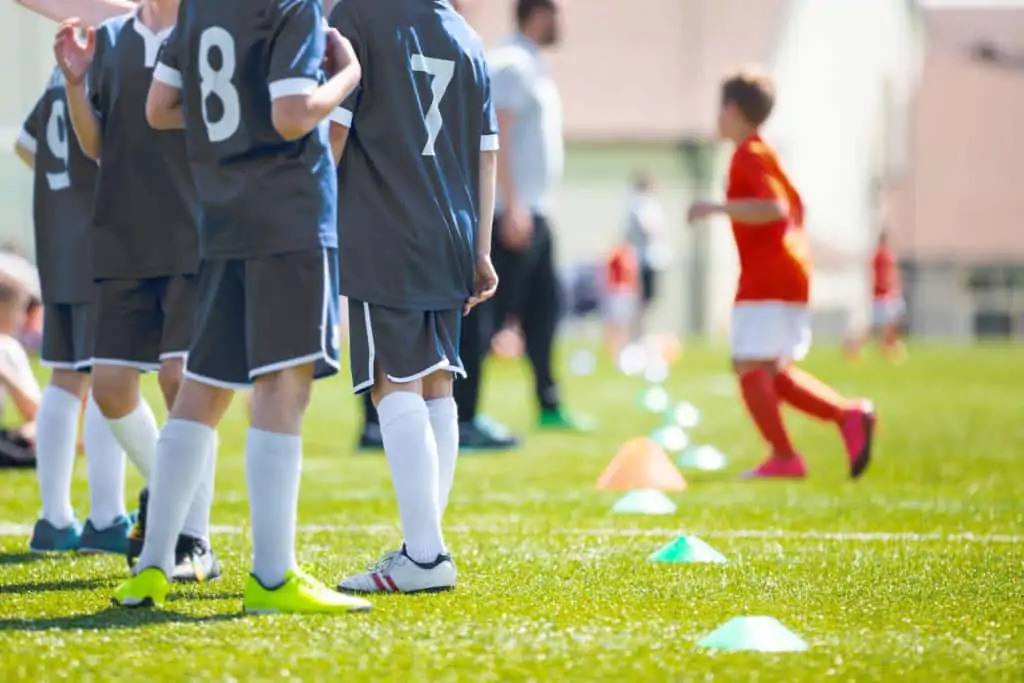 How to get a trial with a soccer team?
Some leagues or teams might offer trials through online sign-ups that are open to anyone, but most will only invite players a coach or agent has already recommended.
How do soccer teams train?
Most soccer teams will hold two to three practices every week, and the schedule may vary depending on your role.
Training sessions can be as short as an hour and a half for youth players and upwards of four hours for professional athletes!
Be ready for some serious exercise when you get started.
Can I join a soccer team if I'm not good enough?
If your skills aren't quite up to par with the rest of the league players, don't worry! On most teams, there are opportunities for everyone, even if their game needs some work.
There might be training sessions or other events to improve your skills and prepare for the next season.
Do I need to bring my soccer ball?
Bringing your equipment is always a good idea, but not everyone has the luxury of owning their own!
If you plan to join an organized league for kids, most teams will have everything you need.
However, this isn't typically the case with adult leagues, so it's best to double-check before you show up!
What if I don't have a team?
Joining a soccer league without a pre-existing group of players can be pretty intimidating, but it's still possible to join in on the fun.
Most leagues will allow new members to join as subs or free agents, not to be forced out for not having a team.
It's also possible to approach players at the end of games or ask for recommendations if you have trouble finding people.
Search For Team
To find a team you see what teams are listed in your area by looking on Google Maps. With your location set on your device, just search for 'soccer team' to see what options there are for you;
Wikipedia has a great list of soccer teams in the US. I'm sure there will be one there for you! Click here to look at the list on Wikipedia.
Good luck with your search, and have fun 🙂
Joel is a seasoned soccer journalist and analyst with many years of experience in the field. Joel specializes in game analysis, player profiles, transfer news, and has a keen eye for the tactical nuances of the game. He played at various levels in the game and coached teams - he is happy to share his insight with you.