There are not many breaks in a game of soccer, but do they run far? Messi is one of the greatest players ever. He combines running and weaving to devastating effect.
The UEFA Champions League is considered the world's most prestigious soccer event. The European soccer activity displays the distance a player has covered wherever a substitution is made.
We will look at different positions, leagues, and the records of the fastest players and how long they run. Plus, women compared to men.
How far do soccer players run in a game?
On average soccer players run 7 miles per game with a high of 10 miles. This can be as low as 2 miles for a goalkeeper. This is a combination of short sprints and longer distances.
The distance per player cannot be uniform even if each player enjoys the same amount of time. Generally, it's midfielders who cover the longest distances, followed by defenders.
Strikers often move partially, while goalkeepers mainly remain in one position.
In order to understand the topic better, it makes sense if we divide the field of play into various departments.
The departments will show how soccer players in various positions are getting involved during the one-and-a-half-hour activity.
How Far Do English Premier League (EPL) Soccer Players Run in a Game?
Top five players who covered the highest distances in the 2018/19 Premier League season.
N'golo Kante (Chelsea) Total distance in 26 appearances- 306.7 Km. An average of 7.33 miles per game.
Luka Milivojevic (Crystal Palace) Total distance in 26 appearance-305.6 Km. An average of 7.32 miles per game.
Jack Cork (Burnley) Total distance in 25 appearances- 299.6 Km. An average of 7.44 miles per game.
Jorginho (Chelsea) Total distance in 25 appearances- 289.9 Km. An average of 7.2 miles per game.
Wilfred Ndidi (Leicester City) Total distance in 26 appearances- 285.9 Km. An average of 6.8 games per mile.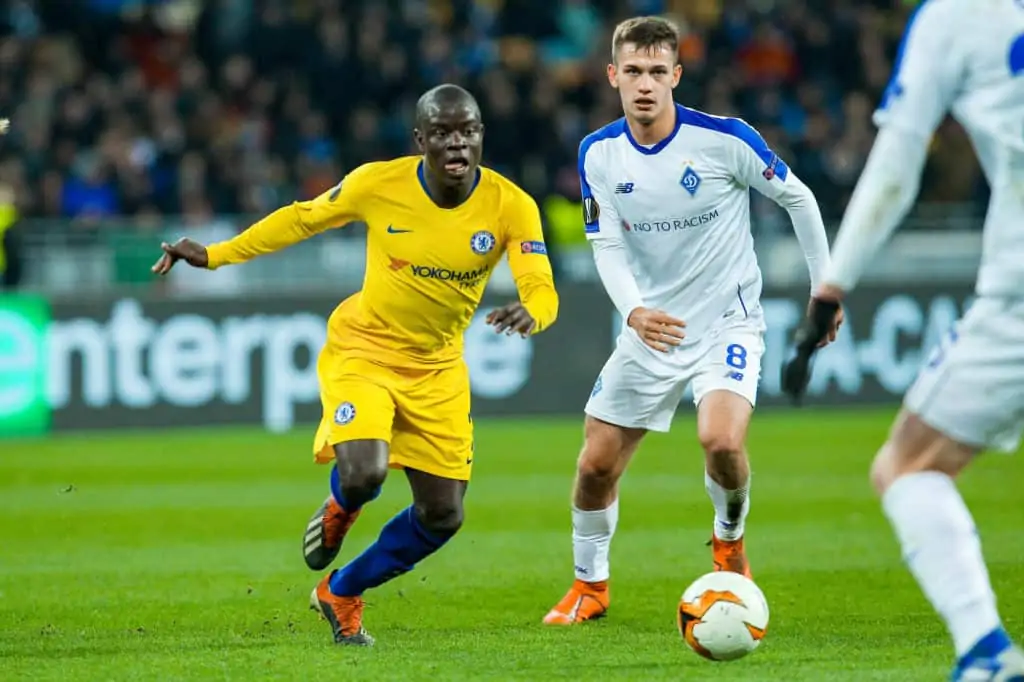 How Far Do Soccer Goalkeepers Run?
We begin with shot-stoppers because their shirts are always written 'Number One.' Goalkeepers occupy the goalpost area, which lowers their mobility on the field.
The movement of a goalkeeper is often in the form of dives and confronting approaching attackers to narrow the target area.
A goalkeeper equally moves while taking goal-kicks within their six-yard residences.
In most cases, keepers' participation in a game is restricted within the 18-yard area, where goalkeepers are permitted to handle the ball with their hands.
Quality Treadmill at a Super Low Price
Set Pieces
Sometimes, a goalkeeper can take the role of delivering all the free-kicks within their side's halfway line.
Such duties increase the mobility of goalkeepers, especially when they've to race back and defend their territories.
Another activity that can raise a goalkeeper's movement in the field is during corners against the opponents.
The goalkeepers of the trailing teams have the tendency to join the attackers in trying to score goals to salvage some points.
It's after such a mission fail when you'll see a keeper backpedaling at full speed to have a better sight of the ball that may be directed to his territory.
The movement of a goalkeeper is estimated to be around 2 miles in the entire 90-minute session.
Mexican goalkeeper Guillermo Ochoa covered 2.4 miles against Germany in the 2018 World Cup event that Russia hosted.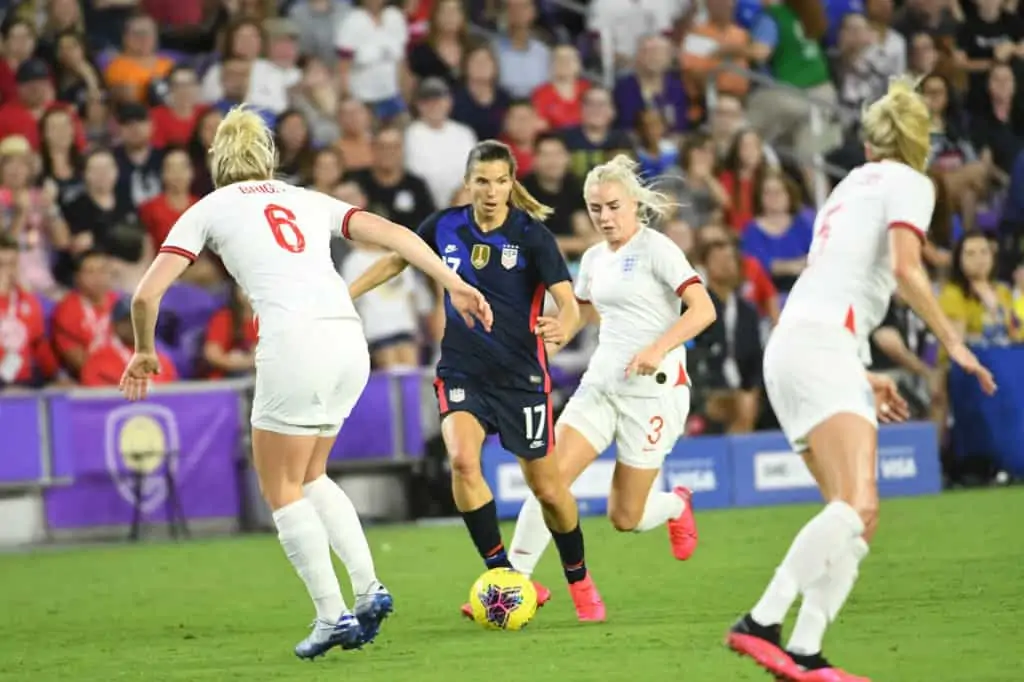 How Far Do Soccer Defenders Run in a Game?
Sometimes they're called back-liners in a soccer game. Defenders are tasked with the responsibility of ensuring that no threats are directed to their keepers.
Defenders, in most cases, are running after the ball, trying to dispossess the holders or to clear the rounded leather out of danger.
A soccer game normally features two central defenders who are playing in front of the goalkeeper. These two defenders rarely move beyond the halfway line.
However, these are the players who'll go to the opponent's box whenever set pieces like corners and free-kicks emerge.
Center halves are always known for their towering heights that make it easy for them to convert corners into goals.
There are also wing-backs who either play positions two or three. These are the players who move to the full length of the soccer field.
The wing-backs are often helping to attack in the opponent's half when their teams have the ball.
At a time when the opponents are showing the threat, the wing-backs retreat to guard their goal areas.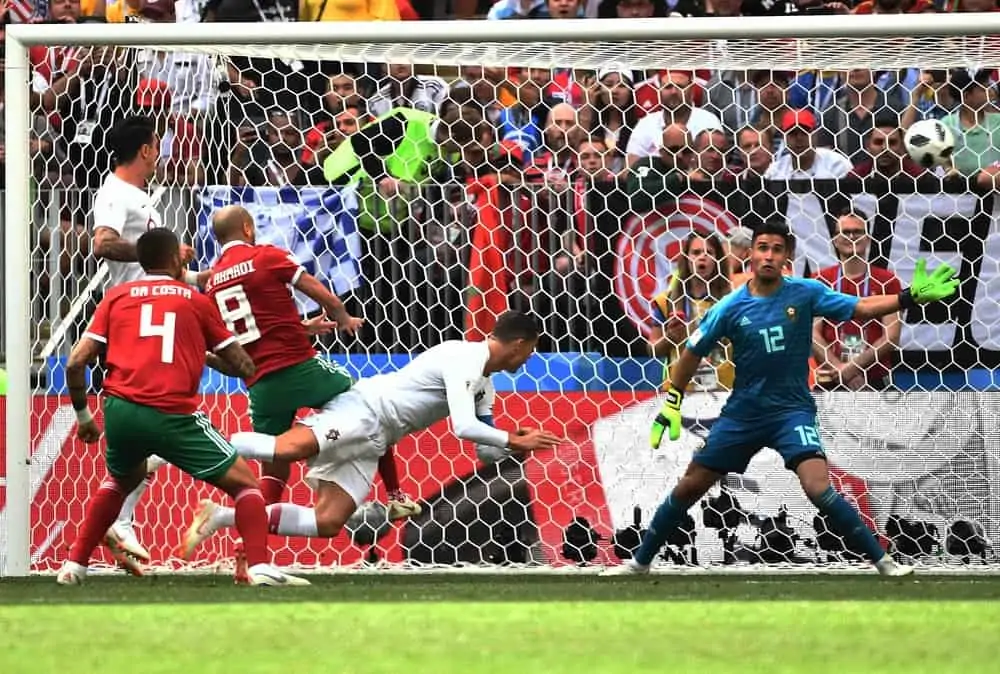 How Far Do Soccer Players Run in a World Cup?
According to the 2018 FIFA World Cup statistics, Sergio Ramos a total of 41.4 KM in four games. It means that the Real Madrid central defender movement around the field was averaging at 10.3 KM (6.4 miles) per game.
Interestingly, the distance Ramos walked when possessing the ball was twice the movement he made while chasing the ball.
In the 2016/17 Premier League season, Chelsea's full-back Marcos Alonso agility was estimated to be 11.64 KM (7.2 miles) per game.
The movement was considered to be massive for a defender, but it could be the reason why Alonso scored more goals than some strikers in that season.
The professionals increase their speeds using techniques that standard players don't. To give yourself that extra power when you begin your sprint, use resistance bands. This one at Amazon is perfect for it, check out the specs here.
Increase Your Running Speed
How Far Do Soccer Midfielders Run in a Game?
These are the soccer players who dictate the pace of the proceeding in the field. The midfielders provide the link between the attackers and the defenders.
Players assigned the role of positions six, eight, and ten are all considered as central midfielders.
The midfielder playing number six has a massive duty of tracking back to help the defense line to calm threats from the opposition. Chelsea's N'golo Kante and Liverpool's Fabinho are examples of defensive midfielders.
The midfielder playing position eight is considered as a commanding midfielder. The position requires swift movements both back and forth.
The player is involved in receiving and distributing the balls with the intention of launching some attacks.
Manchester United's Paul Pogba and City's Kevin de Bruyne are some examples of players in that position.
The midfield also has position ten that the current Real Madrid manager Zinedine Zidane played during his soccer career. The position requires a player to be swift and have an exceptional ball control ability.
The position ten players are sometimes referred to as follow-back strikers. In some cases, they score quite often than forwarders.
Wingers
The midfield also possesses wingers who help to attack from the flanks. Notable stars like Lionel Messi, Eden Hazard, and Cristiano Ronaldo are the typical wingers today.
When a winger isn't attacking, he's helping fullbacks to defend the goal area. Most wingers have sprinting powers to overcome defenders and rack in multiple goals.
In the 2016/17 season of Premier League, Kante, who plays the defensive midfield role for Chelsea, covering an average of 11.62 Km per game.
Tottenham Hotspurs' Christian Erikson, who's an attacking midfielder covered an unbelievable distance of about 11.97 Km per game in the season Chelsea won their last Premier League trophy.
James Milner, the Liverpool commanding midfielder had an average of 11.45 Km in each game he played in the same season.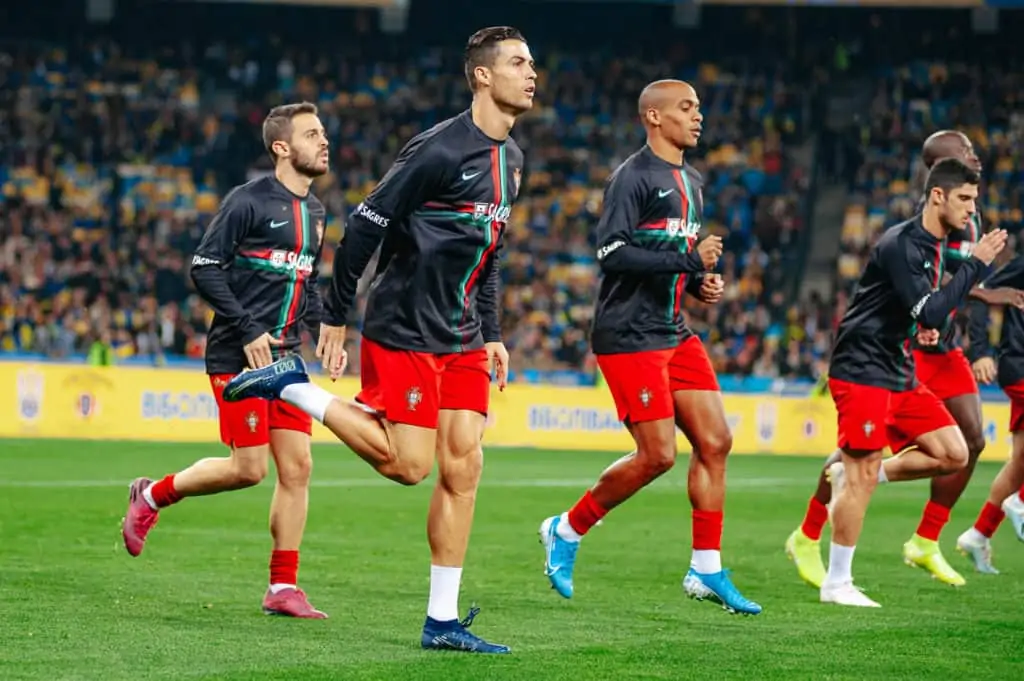 FIFA Records for Running Soccer Players
FIFA records indicate that Cristiano Ronaldo's movements around the field in the four games he represented Portugal in Russia totaled 35 Km. The Juventus winger's agility was 5.4 miles in each game.
The ball spends most of the time at the center of the park, prompting midfielders to move more than their counterparts in other departments.
The role of linking the defense and offense sections also contributes to the massive distances midfielders cover.
Forwarders
These are players trusted with the duty to score goals in soccer. Forwarders are sometimes referred to as strikers or attackers.
They're often sandwiched between the two central defenders, making their movement limited.
Soccer Players Waiting with Bursts of Pace
Strikers normally wait for balls from midfielders to convert the deliveries into goals. A striker's mobility comes in the closing stages of the game, especially when the opponents are leading.
The strikers have a role in ensuring that a goalkeeper of the winning side doesn't waste time.
An attacker would, therefore, rush to a goalkeeper to release balls on time. Sometimes, the forwarders go to the extent of bringing balls for goalkeepers for goal-kicks to prevent shot-stoppers from running down the clock.
Most strikers are tall to enable them to win the aerial battle with defenders. The feature always makes the strikers be invited to their defense to help protect the goal area whenever there are set-pieces like corner kicks.
Strikers who show an instinct of versatility tend to be more mobile than their colleagues who choose to stay in a single position.
For instance, Romelu Lukaku of Belgium managed to roam on the field, covering a total of 42 KM while representing his nation in the 2018 World Cup edition staged in Russia.
It means that the big Lukaku was managing a distance of about 6.3 miles in each game he played.
Increase Running Distance and Stamina
Player's Mobility and Distance Covered
Apart from the known movements, there are instances when a player's agility is beyond soccer reasons. Some distance soccer players' cover isn't tabulated.
However, some other times, players are granted more than ordinary periods to play.
Barcelona playmaker Ivan Rakitic was the one who covered the longest distance in the global soccer event that Russia hosted. The Croat's overall movement around the field throughout the tournament equaled 72.5 Km.
His extraordinary movement happened because most of Croatia's games proceeded to extra-time.
Captains Running more in Soccer
The involvement of a captain also requires unconditional movement. A team captain will run to the referee to argue a case on behalf of the team.
A captain will equally move a lot to pass instructions and show leadership to the teammates. Sometimes, a captain will move closer to the touchline to consult with the manager.
Even though it isn't captured in the statistics, players travel long distances while celebrating their goals.
Emanuel Adebayor, while representing Tottenham Hotspurs, covered more than 100 meters to provoke Arsenal supporters after scoring a goal against his former team.
How Fast Do Soccer Players Run?
Running at top speeds will tire a player and reduce the amount of distance covered. To break through on a goal, top speed is sometimes needed, especially on the counter-attack.
Here are the highest recorded speeds by soccer players;
Gareth Bale (Real Madrid): 36.9 kph
Orlando Berrio (Flamengo): 36 kph
Kylian Mbappe (PSG): 36 kph
Inaki Williams (Athletic Bilbao): 35.71 kph
Theo Walcott (Everton): 35.7 kph
Build up your speeds off of the field using the best running shoes, see the reviews for these Racer Shoes on Amazon.
Men and Women's Running Compared
An interesting question, is how do women compare against men at the running table? People might expect men to run a little further.
With the competition in the men's game being more fierce as it's grown over time, while women's soccer is on the increase in recent times.
Here are some interesting stats from FIFA, that give a good example that there is little between men and women.
The average distance over three games covered by women was 10.2 km (6.3 miles) and men covered 11.4km (7.1 miles). This works out as a 14% difference.
The record time for a traditional runner is over 10km in 26 minutes and 17 seconds, held by Kenenisa Bekele.
While the time for a woman is 29 minutes and 17 seconds, held by Almaz Ayana. The difference between the two is just over 10%. For more useful guides, see the articles below or visit our home page.

Check out these tools to boost your stats, a pro training kit from Amazon, and track your running/power stats with this cool GPS tracker at Amazon. Plus the cheap Hypata treadmill.
Position Questions
What's The Easiest Soccer Position?
A fullback is regarded as fairly easy because they're protected by the center backs. If you've got a great soccer team, your goal will be threatened less than normal, so the goalkeeper will have the easiest position, but if you've to play against Barcelona it won't be easy!
What Position Is The 6 In Soccer?
Position 6 is for a defensive midfielder, who plays in front of the two central defenders. Players occupying this position rarely score because they seldom go to the opponents' box.
Nigeria's Jon Obi Mikel and former Ghanaian international Michael Essien are examples of defensive midfielders.