Reading Time:
7
minutes
Soccer is not only a sport to win, but you won't make it fun if you don't have the right awards. When giving soccer awards to younger players, look for creative soccer award ideas that are funny and meaningful.
Sometimes, this means finding a larger-than-life trophy or medal that can be worn around their necks and makes them feel like they're on top of the world.
Other times, it means getting a humorous "award" so kids will remember why they won the trophy in the first place.
In this piece, I will go over the following things that you must know about;
funny soccer award ideas
Funny soccer award ideas for young players
Personalizing a trophy
Getting soccer awards
What are Some Funny Soccer Award Ideas For Young Players?
Some funny soccer ideas for young players are :
#1. Charitable Awards
Similar to the fundraiser idea, you can have a charitable soccer award for kids who give back in some way before or after the season ends.
Since it's not directly related to performance on the field, this would be good for younger children – they might even care more about making others happy than winning!
You could do something with an individual player or let everyone in the league vote on who deserves one in that category.
#2. Captured Moments
If people take pictures of your team with their smartphones or digital cameras, use them as a base for homemade trophies!
It can be as simple as printing out a team picture and laminating it, or you could use the photo itself to make an award with an engraver.
Since anyone with a camera is bound to take pictures of your players during games and practices, capture those moments!
#3. Class Clown
Another way to think outside of the box is by giving personal awards that have nothing to do with soccer – they relate to the player's personality and character.
A good example would be "Class Clown" because everyone knows who always makes jokes during practice- even if they aren't the funniest ones in the group. Everyone will laugh when they see this trophy on their shelf!
#4. Prom King/Queen
A funny soccer award for kids would be "Prom King" or "Prom Queen." Why wait until high school to hand out trophies?
Everyone can appreciate a prize given as a joke, especially those that are self-aware enough to laugh at themselves every once in a while.
You'll gain laughs from everyone on the team if you do something related to the theme of prom night!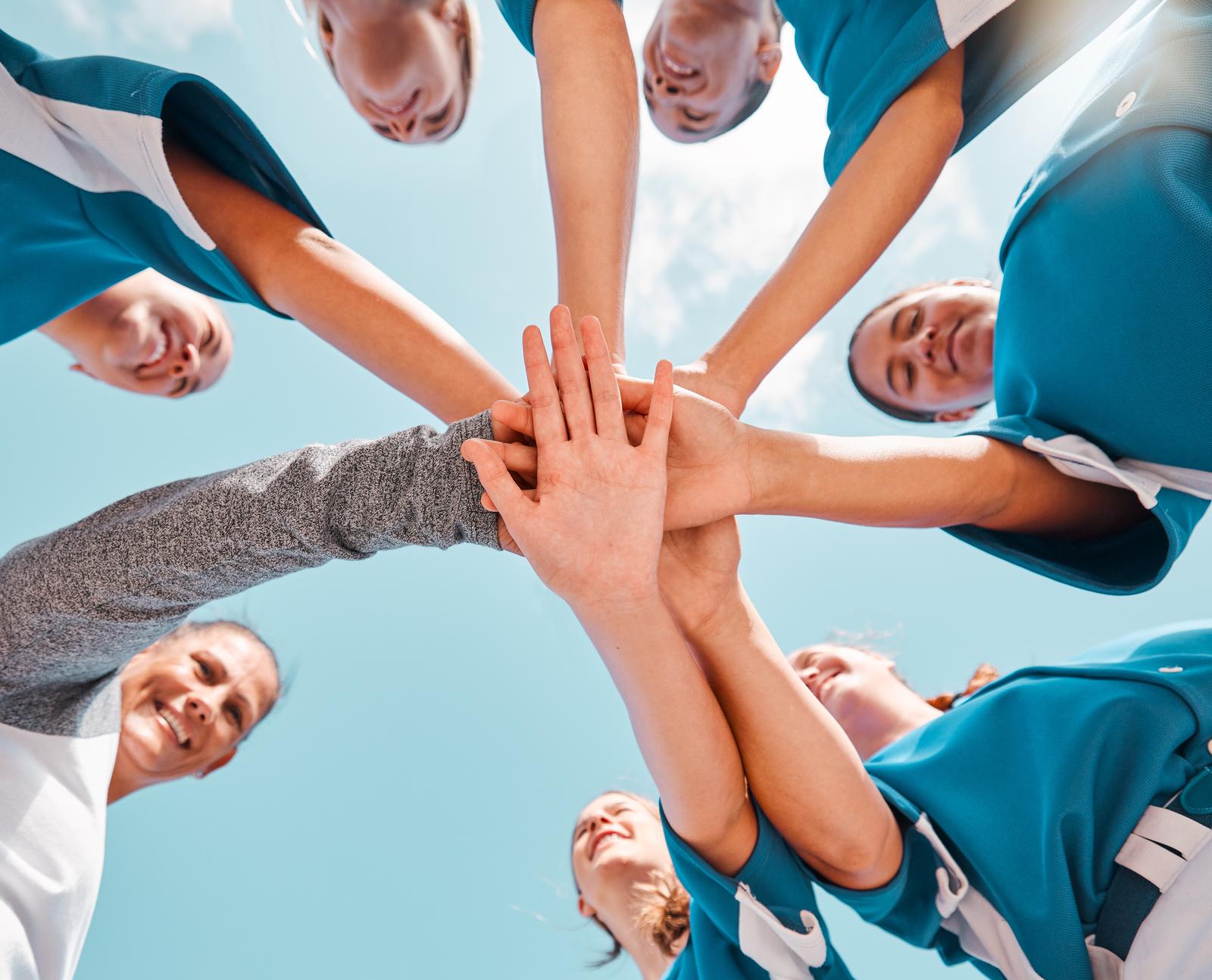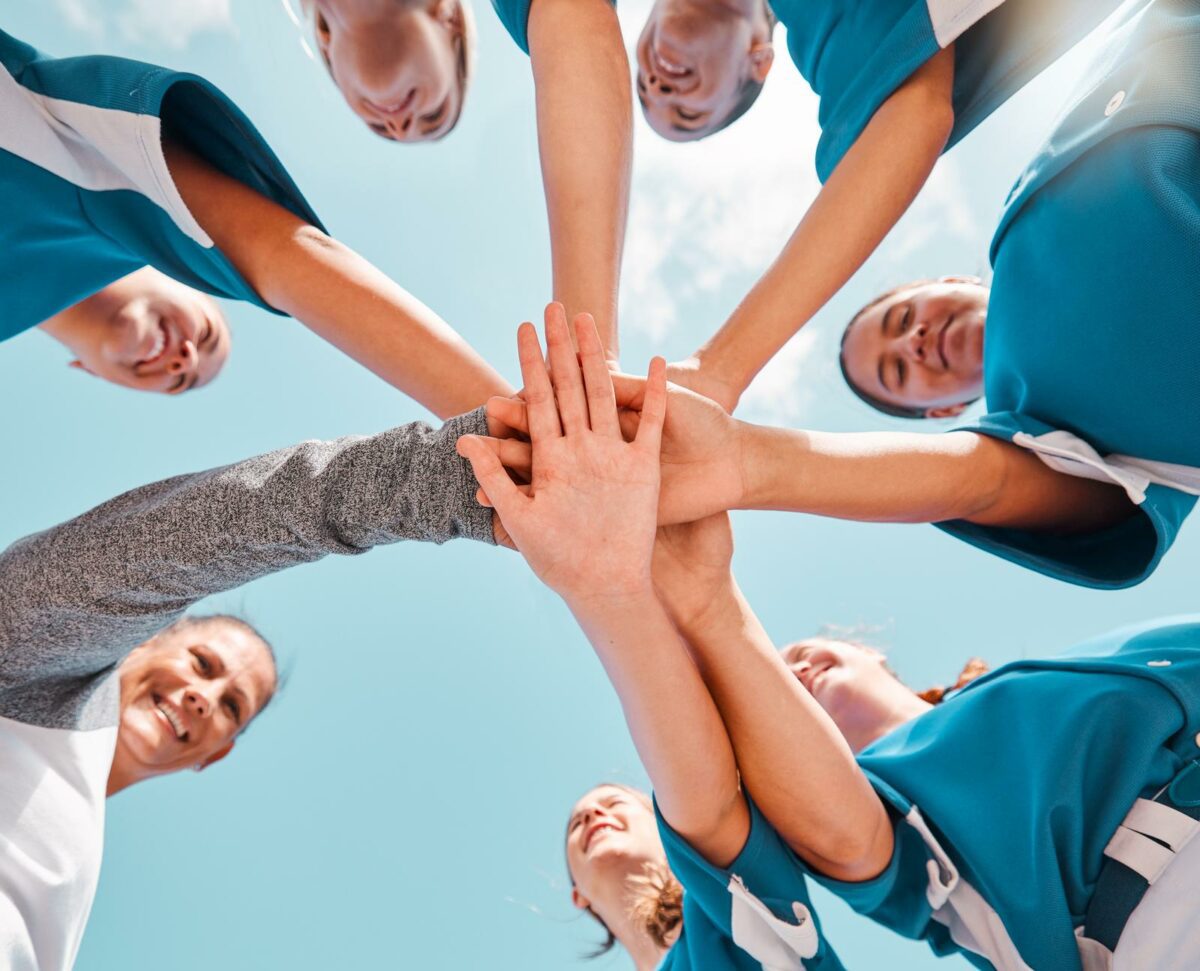 #5. Team Player
A trophy for the "Most Likely to Sit Next to You in Class" is another personal award that you can give out. It's self-explanatory, especially if your whole team knows each other well.
This would be a great way to let someone know that they're appreciated & loved, without it coming across as too serious or overbearing.
#6. Best Dressed
If you think someone on the team has their game face/gear on all the time, give them a trophy for "Best Dressed."
You probably won't be able to find an actual trophy with this phrase engraved into it – look at Amazon reviews for trophies that include words like "best" or "brilliant" in the title.
Even if they're not the most stylish player, everyone would love to receive an award that makes them smile.
Which are Some of The Ways To Get Soccer Awards?
For you to get soccer awards, you have to win. But, if you want to stand out from the rest of the pack and make kids excited about their trophies – as well as be memorable – you can think outside of the box.
Here are a few ways to get soccer awards:
#1. Donations
If you're hosting an event, like a soccer tournament or end-of-the-season party, you can request that people donate to your team.
This is usually done instead of gifts for new players at registration; some will make donations, but others will not.
Be sure to tell them how any leftover funds will benefit teams (like prize money) and ask if it's okay before.
#2. Personalize The Trophy
There are plenty of ways to personalize trophies, but getting custom awards is one way to stand out from other coaches.
Engraving something special on the trophy makes it more than just another souvenir – kids get excited about displaying their names or initials on trophies because they know they earned each letter!
You can get custom awards for all kinds of reasons. Sometimes it's to commemorate the season, other times. It has something to do with achievement or award.
You can also show team spirit by getting trophies in your school colors or outfits related to your theme.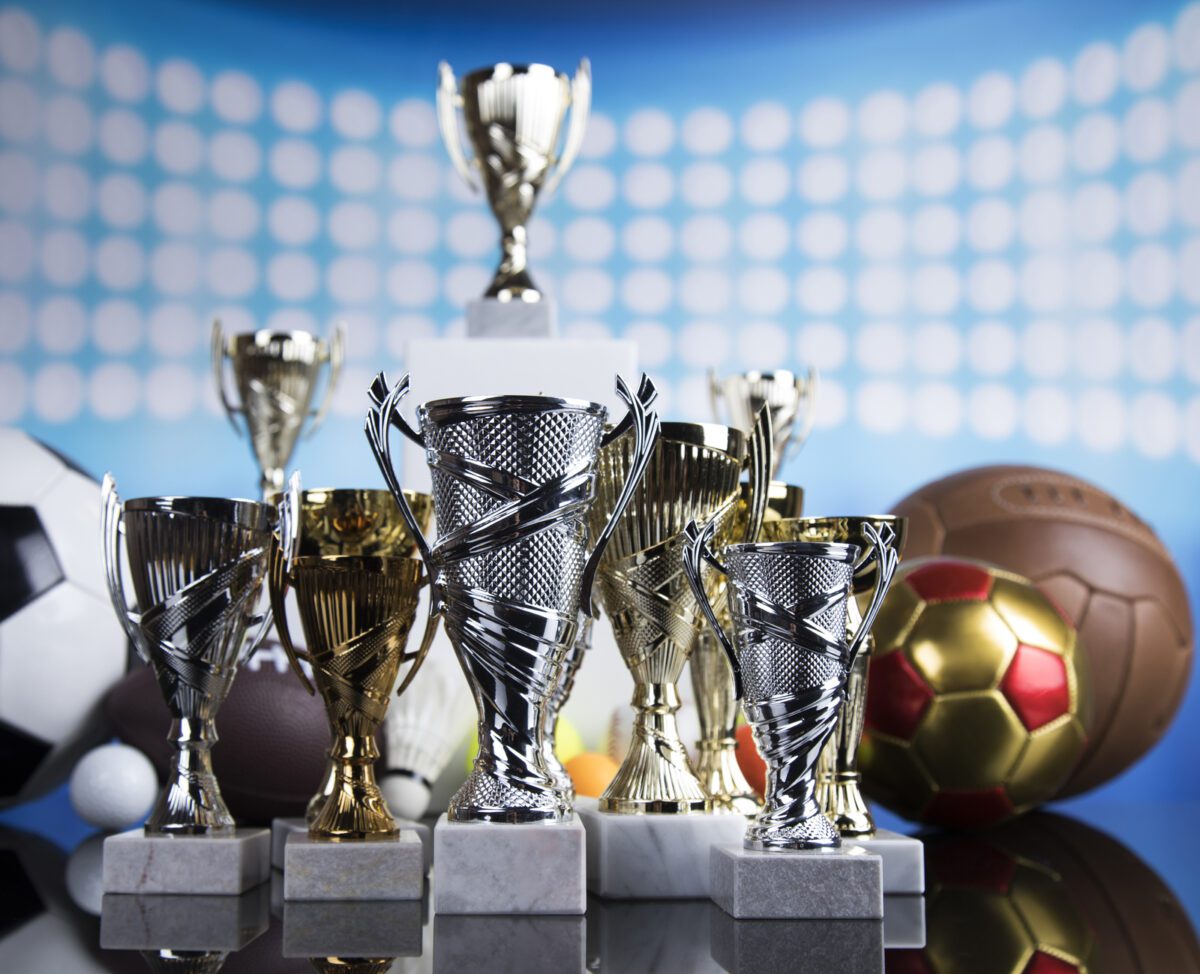 #3. Practice Raffles & Contests
Another way to raise funds is through practices and games – you can put together raffles and contests that people have to pay small amounts to enter.
To earn money, you could even try hosting a concession stand at one of the games. Afterward, take all the extra supplies home with you!
If someone wants a chance at winning based on skill (rather than luck), make sure everyone attending pays an entry fee before playing soccer skills contests.
#4. Fundraisers
If everyone on the team pitches in, they can host fundraisers together. This would be great for close-knit teams and want to bring attention or funds to their group.
You could save all of the money you make during your fundraiser (after expenses like food) and use it for something like a team trip!
These are just some ideas for soccer awards; make sure to think about what makes your season unique when planning out ways to give trophies!
As long as you put in some extra effort, you'll have everything you need to hand out soccer trophies at the end of the year – whether it's funny ones, serious ones, personalized ones, or custom-engraved ones (the possibilities are endless).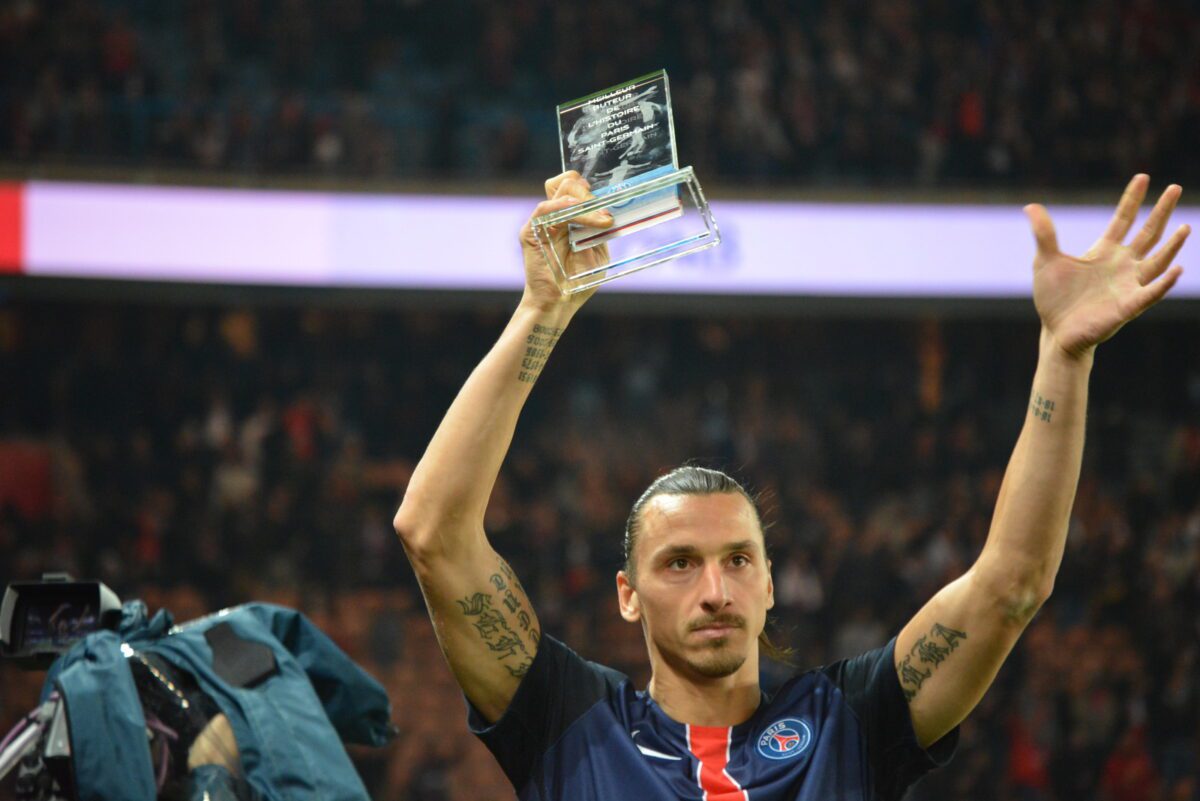 How Can You Personalize a Trophy?
If you're looking for soccer trophy ideas that are personalized, then customization is the key.
While most trophies come in generic sizes and one flat "engraved" plate for your winner's information, custom trophies can be truly great awards.
#1. Personalized Plates
The first thing you'll want to do is personalize the plates that display your winner's information.
If you're customizing trophies, you can also make these plates larger than the average (this will help everyone to see who won), and you should be sure to include special messages or pictures on them as well.
Make sure to pick out personalized plates that match your event; if your awards are for children, then you can be fun and silly. If this is for a grown-up's awards, then you should consider being more formal.
Soccer Trophies – 6″ Soccer Ball and Soccer Cleat…
SOCCER TROPHY: This Custom Soccer Award Trophy Is 6″H And…
KIDS SOCCER TROPHIES: Customize Now With Your Own Engraving…
SOCCER AWARDS: Perfect For Youth Soccer Trophies, Engraved…
EYE CATCHING DESIGN: These Customized Soccer Trophies Make A…
#2. Engraved Names
Next, have everyone's name engraved on the trophy itself. This will show that they brought home an award made just for them, which also helps motivate them to keep working hard.
#3. Custom Shapes
Lastly, you can also consider customizing the shape of your trophy. If this is for a child's award, it might be best to stick with something fun and simple like a character or animal they love, especially if you're using awards as incentives!
When it comes to older kids, customized shapes are more appropriate. You can use directions on making soccer trophies at home, but remember that not all awards have to be trophies.
Other award ideas are just as useful, such as jerseys or medals – which will give your players more incentive than trophies anyway because these items show off their accomplishments by being worn out in public.
Decade Awards Kickoff Celebration with a Bang: The…
CUSTOMIZABLE CROWN: Elevate emotions with engraved epics and…
HEXA STAR HEROISM: A celestial celebration of soccer…
DELIGHTFUL DETAILS: An assembly of astounding aesthetics…
BUDGET-FRIENDLY BOON: Maximizing merriment without mauling…
UNIVERSAL UPLIFT: A treasure trove for the MVP, coach,…
#4. Custom Design
If you have a little extra budget to work with, consider customizing your trophy's design as well. You can even tie in things that relate to soccer or sports, such as balls and nets.
No matter what kind of customizations you pick for your winners' awards, these customized trophies will be an easy way to keep players driven toward achieving their goals.
Custom-made awards also make a huge difference because kids love getting something extra special made just for them!
NOLITOY Award Trophies Goalkeeper Trophy Football…
Golden glove shape trophy, to award the best goalie in the…
Goalkeeper trophy as soccer match awards, game prizes, or…
Plating shiny golden glove trophy, a representative of…
Soccer trophy is suitable for school, company, society,…
Goalkeeper trophy with base, perfect desktop decoration for…
#6. "You Make My Heart Sing" Award
This is another award that's great for older children, but it works well for adults too.
This type of trophy can be given out during a special ceremony in front of the whole team, or you can have everyone close their eyes and then pass them around while someone reads the winner's name off a piece of paper.
The result will be just as rewarding either way.
#7. "Best Smile" Award
Other than having fun, smiling is one of the best ways to keep spirits up when you're playing sports – especially if you score at the last second! So why not give an award for this?
It could also (sort of) double as an incentive to practice gym class cheers.
#8. "The Perfect 10" Award
This award is also great for older children or adults because it celebrates their dedication to being in top form both mentally and physically, which are two very important factors for playing soccer at any level.
This type of trophy can be personalized with pictures, so you'll want to read the article on making football awards.
10 Pack Shield Shape Boys Soccer Medals Trophy…
10 PACK: Large 3″ Black Shield Shaped Boys Soccer Medals and…
QUALITY MEDALS: These are solid metal medallions with a…
RIBBONS INCLUDED: Each of the 10 Award Medals include a…
OTHER COLOR RIBBONS ?: Find Low Cost 10 Packs of all other…
AMAZON STORE: Need a different Boys Soccer Medal, Trophy,…
#9. Most Valuable Player Award
This will likely be one of the most popular trophies that your team gets – especially if they have good sportsmanship!
You could give this out at random times throughout the year, but considering all of the work that goes into playing soccer, this trophy might be more rewarding when it's given after a tournament.
#10. Perfect Attendance Award
Another motivating trophy that pairs nicely with the "Perfect 10" award is perfect attendance – which means all practices and games (or matches, depending on how you call them).
Of course, you can't get this type of trophy if you've missed a few practices yourself, so be sure to send your players positive messages before they leave!
Alternatives Available
Joel is a seasoned soccer journalist and analyst with many years of experience in the field. Joel specializes in game analysis, player profiles, transfer news, and has a keen eye for the tactical nuances of the game. He played at various levels in the game and coached teams - he is happy to share his insight with you.