Now that a long soccer season has passed, with its ups and downs, failures, and successes, it's always great to look back over the year and recognize and honor the team players for all of their hard work and dedication once the soccer season is over.
Some of the best ways to recognize them are by giving little rewards, trophies, or certificates to them for their individual successes, whether it was scoring many goals, being helpful to everyone, putting a smile on the team members' faces, or attending every training session.
Players differ in where they shine during the season, so it's important to recognize each and every one for the thing that sets them apart from other players in the team. Otherwise, how would they feel special?
This is particularly great for younger players who get more motivated by feeling valued and appreciated by everyone. It's also a nice push for them to rock the next season.
To help you end the soccer season in the best way possible, we brought to you a lengthy list full of fun and creative end-of-season soccer award ideas.
These will leave each and every team member, as well as the team manager, beaming in joy! Plus, two other articles you need to read.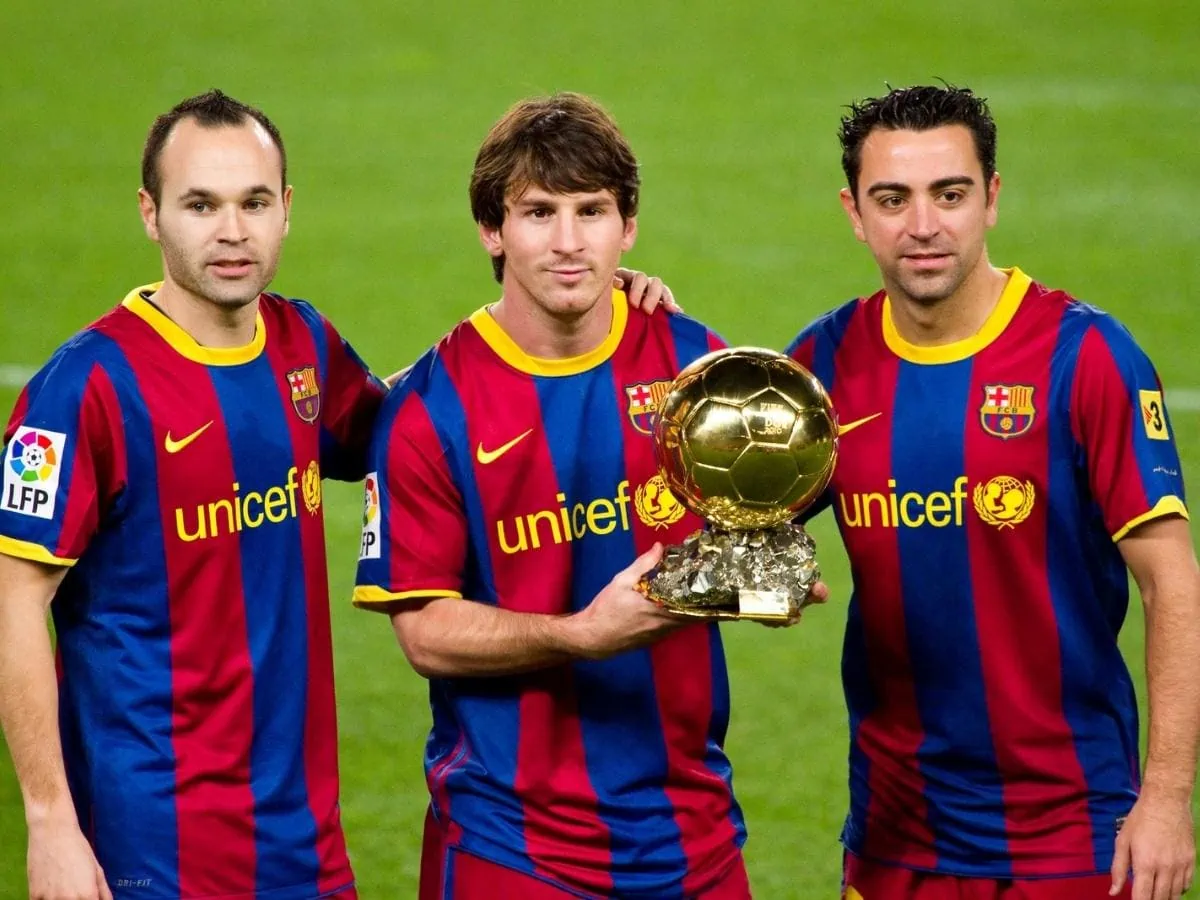 Fun & Creative End of Season Soccer Award Ideas
Want to add some spice to the event? Below is a big list packed with fun and creative season soccer award ideas. First a detailed look at 17 of the most popular ideas;
Clutch gene: give this to the player who you can count on to hit the game-winning shot under heated circumstances. They truly have ice running through their veins!
Last to leave: this one is dedicated to the player who puts all the effort at the end of the game.
Cheer buddy: you know this person too well: the player who always brings the loudest cheer.
Game love: awarded to the player who demonstrates the greatest amount of enthusiasm for the game, the player who puts everything on the line and shows great respect for the game.
Best listener: this player is a good friend and listener, you can rely on this athlete to hear all of your problems both on and off the field.
Food dealer: this one is dedicated to this one player who dishes out delicious snacks. We should all appreciate these players, they're literally the best.
Bolt: the team's fastest player. The team can always count on this player to run fast for long distances on the field without effort.
DJ buddy: awarded to the player who has the best song references on the bus outings and away trips.
Best dancer: do you recall one player in the team who always performs the best celebration dances? Give this one to them.
Most positive: this is for someone who can always be counted on to smile. They don't get discouraged when they lose since they're continuously encouraging their teammates.
Most Improved: this award is given to the player who's improved the most during the season. If you keep statistics for each season, it's a great idea to use them as examples at the awards presentation.
In it to win it: this one should go for the player who feels the team will win no matter how close the game gets.
Most undistracted: no matter how distracting the game environment gets, this player is always focused on the game and only the game.
The coach-to-be: this player is always keen on giving their teammates the best advice they have. They are enthusiastic about the game and are continually looking for ways to improve the performance of the team as a whole.
Most helpful: this is for the player who is always the first to help their teammates when they fall. This player will always run to them and help them get back on their feet, whether they're 5 feet away or across the field.
Most energetic: this award is given to the player who has the highest energy at all times. Though physical energy is important, this medal can also be given to a player who has a lot of mental energy.
Best sleeper: This player can always be seen napping, whether in the hotel lobby or on the bus.
Of course, there are some standard season soccer award ideas, like the ones below:
Best player
Best coach
Best goalkeeper
Best teammate
Best midfielder
Best defender
Best striker
Best save
Best goal
Best attitude
Best throws
Best assist
Best skill
Best ball control
Best free kick
Best pass
Best dribble
Best attendance
Best dribbler
Best tackle
Best practicer
Best teamwork
Best fair play
Best effort
Best leader
Best communicator
Best defense against goal kick
Best defense against a corner kick
Most improved player
Most improved midfielder
Most improved defender
Most improved striker
Most improved goalkeeper
Most improved dribbler
Most goals
Most saves
Most assists
Most versatile
Most fair play
Most memorable moment
Most consistent
Most dependable
Most responsible
Most fun player
Role model award
Hustle award
Game attendance award
Team manager award
Couldn't have done it without this person's award
We bet you already have at least one player in mind for each of these awards. You only have to ensure they're going to like the name you give to them and take pride in it.
There are tons of different categories that you can honor players within, all of which will make your players proud of themselves and the team they play for.
If none of the options above suit a player on your team, you can make some up! Think deeper about their unique personalities, what they add to the team in general, and what makes them stand out among their teammates.
Every team has its own unique personalities and characters, and everyone contributes in their own unique way.
Be sure to give your players/team members a trophy or medal for their efforts. It's something they will cherish forever. Here are some quality ones;
There are two more articles you've got to read – they are sure to give you the best ideas to celebrate;