Reading Time:
6
minutes
Share the post "Personality Traits of a Soccer Player (Characteristics)"
As a high-level soccer player and coach, I've encountered many personalities on the field.
For example, some college teammates were outgoing and energetic, always dancing and singing during pregame. Then, other players (myself included) were a bit more serious, intense, and reserved.
most important Personality Traits for soccer players
The best soccer players are hardworking, resilient, and focused and have important qualities that lead them to improve continuously. 
There are many important traits that soccer players need to be successful, and all of the traits can be developed over time.
Understanding the soccer players' important personality traits and interests is crucial for developing a well-rounded player and reaching your goals. 
What Makes a Good Soccer Player
A good soccer player is determined to win at all costs and never gives in despite adversity. Tasks are challenges, and rewards are worth risks.
Being 1-4 down in a soccer game is disheartening, but with time still on the clock, there's a chance. In this situation, it's good for a soccer scout to see how players react when things are not going well.
If you can chase down a ball with only a 30% chance of winning it, you might have what it takes to be a good soccer player.
What are the personality requirements of a soccer player?
Adaptability
One of the important personality qualities that youth soccer coach Bobby Howe points out is adaptability. Soccer is fast-paced, and the circumstances during a game are constantly changing.
Top players can adapt to the ever-changing game quickly.
Competitive
Elite soccer players are competitive. They are driven to win as a team and individual battles on the field. Competitive players are willing to go all out for their sport, doing whatever it takes to succeed.
But being competitive is not just about winning; it's also about a drive to constantly improve.
Hard-Working
"Hard work beats talent when talent doesn't work hard"

quote by Tim Notke
That certainly holds for soccer players. Talent often puts youth players ahead, but a lack of hard work will catch up.
Even the best players must continuously work hard to improve their skills and tactical understanding of the game. 
Confidence
Mental ability underlies all physical performance. Athletes must believe in their abilities to succeed. Players face criticism, mistakes, and other difficult situations throughout their soccer careers.
Confidence will help them move past these issues and grow as a player.
Mental Toughness
Soccer is mentally and physically draining. Players must be mentally tough to overcome the adversity they will face in games, at training, and off the field.
Mentally tough players can push past difficult games or personal challenges to perform and improve.
Disciplined
Soccer players must be disciplined. Discipline is essential for adhering to a practice schedule and proper nutritional plan. Top athletes rely on discipline to stay consistent and reach their goals.
Resilient
It goes along with being mentally tough, but soccer players need to be able to overcome challenges. Losses, mistakes, and even injuries are growth opportunities.
Instead of letting obstacles knock you down, you must be able to use them to get stronger.
Willingness to Learn
At first, soccer may seem pretty simple, but as you climb into higher levels of soccer, the intricacy of the game unfolds. Great players are great learners.
They are eager to continue to develop and improve. Soccer players must be open and willing to learn about the game and different tactical and technical strategies.
Collaborative
In addition to individual strengths and personality traits, the best players are the best teammates. Teamwork and collaboration are not about simply "liking" other players.
Collaboration involves encouraging others, hearing them out, communicating effectively, and working together to pursue a common goal.
What are your strengths as a soccer player?
Soccer players have many important strengths, including physical and mental strengths. Players must have excellent technique, including ball mastery and control.
They must also be physically fit, with enough endurance and strength. However, the biggest strengths of a soccer player are mental.
High-level soccer players demonstrate excellent mental strengths. They are passionate about their sport and hungry for success. They display mental toughness and can self-motivate to put in the extra training. 
Leadership
Through soccer, players develop crucial leadership skills and work well with others. Top players are coachable and always willing to learn, but they also take responsibility for their development.
Being a soccer player means being part of a team. The success of the team requires the total dedication of each player. In soccer, you quickly learn that you must commit to the team.
You must improve your skills, but you also need to help those around you. Being a team player is one of the greatest strengths that soccer players develop.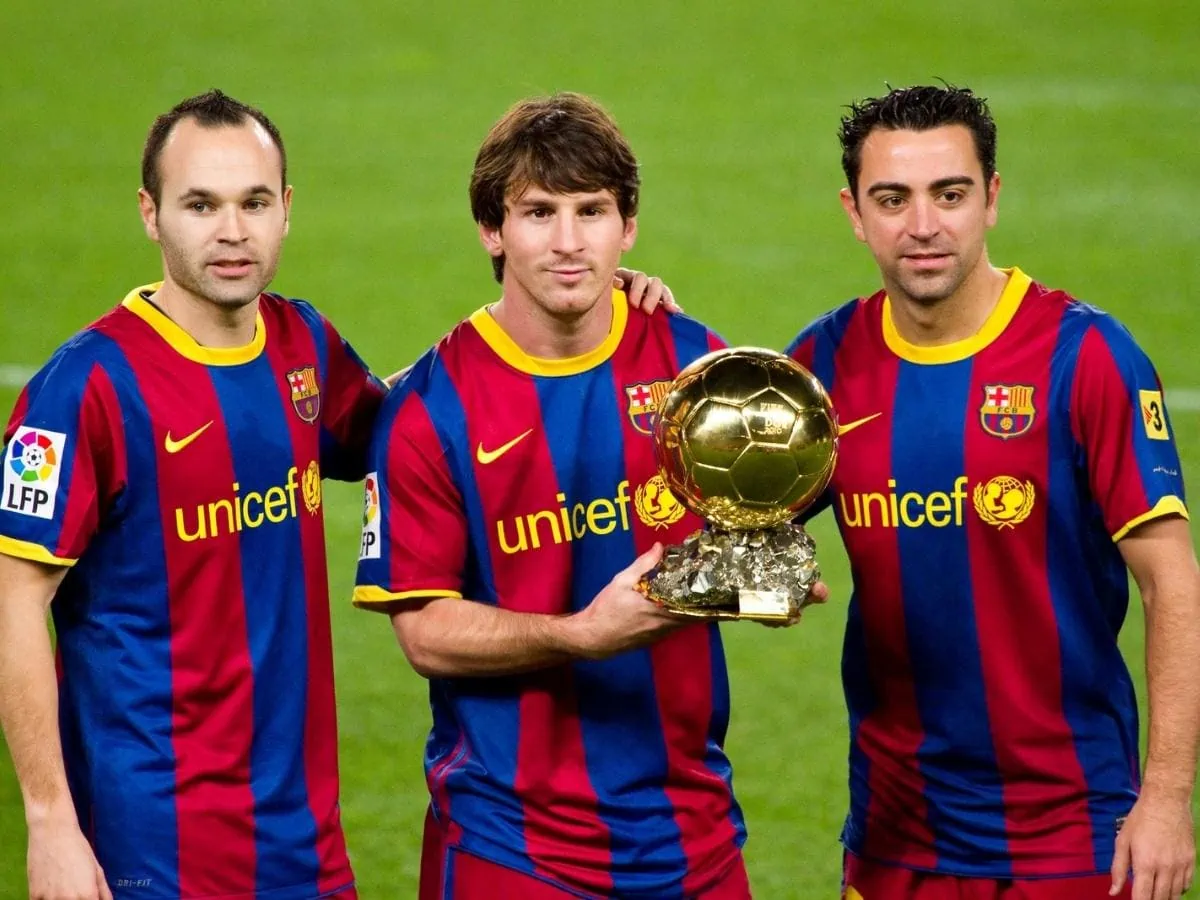 What interests should a soccer player have?
Soccer players have a wide variety of interests. Some players are athletes in other sports, while others may love writing, musical instruments, or art.
Hobbies vary among soccer players, but to make it far in soccer, here are some essential interests:
Working Out
While soccer is a form of exercise, elite players must spend significant time exercising off the ball. Soccer players must do additional running, weight lifting, recovery training, and more outside of soccer.
Soccer players who hate working out will struggle at higher levels, especially in college soccer in the United States. 
Running
Soccer players have to enjoy exercising, but they also should specifically enjoy running. Running is a key game component commonly used to boost endurance or promote recovery.
Soccer players run more per game than many other athletes. Runners world reported that soccer players cover an average of 7 miles per game. 
Watching Soccer
While coaching boys and girls youth teams, I was shocked to hear how few kids watch soccer. I hate to admit it, but I did not watch much soccer as a child either. Many kids in the U.S. simply aren't exposed to soccer games like they are to football and basketball games.
As a soccer player, you must be a student of the game. Studying the game involves more than just playing; it requires watching. You should watch your games (on film), people your age, players at the next level,  and professional players. 
By watching, you learn how to see the game differently and improve your understanding of it. Watching yourself and players at a similar level allows you to see areas where you can improve or make different decisions.
More experienced players and professionals can show you another side of the game, like more complicated tactical choices and technical execution. 
Fortunately, there are many opportunities for players to watch soccer locally or on TV, including:
D1, D2, and D3 college games 
MLS games
NWSL games (professional women's soccer league in the US)
Champions League (mens' and women's)
The US Women's National Team friendlies and competition games
The Men's National Team friendlies and competition games
The 2021 Olympics (and future summer Olympics)
The next World Cups
The English Premier League
La Liga in Spain 
The Bundesliga in Germany
And many more!
Soccer players have a wide variety of personalities and interests. Some players may be outgoing, while others may be introverted. Some players love art, and others prefer video games.
There is no denying the many unique personality traits of soccer players, but some universal traits and interests are present in most top players.
When you understand the importance of being competitive, disciplined, hardworking, etc., you can focus on cultivating these skills to improve your game.
Share the post "Personality Traits of a Soccer Player (Characteristics)"
Joel is a seasoned soccer journalist and analyst with many years of experience in the field. Joel specializes in game analysis, player profiles, transfer news, and has a keen eye for the tactical nuances of the game. He played at various levels in the game and coached teams - he is happy to share his insight with you.